This year the Library is hosting three separate summer reading clubs – for children, teens and adults. Stop by anytime after 22 June to sign up for the reading club. This year, we're encouraging everyone to read (or re-read) the timeless adventure story Peter Pan, as part of our One Community, One Book. During our community celebration and Summer Reading Club Finale on 22 September, we'll be screening Steven Spielberg's homage to this classic tale: Hook.
In encouraging our Library members and users to read over the summer, we've asked for book recommendations from some Library staff, and here's what some of them are reading.
The Accursed, reviewed by Charles Trueheart, Director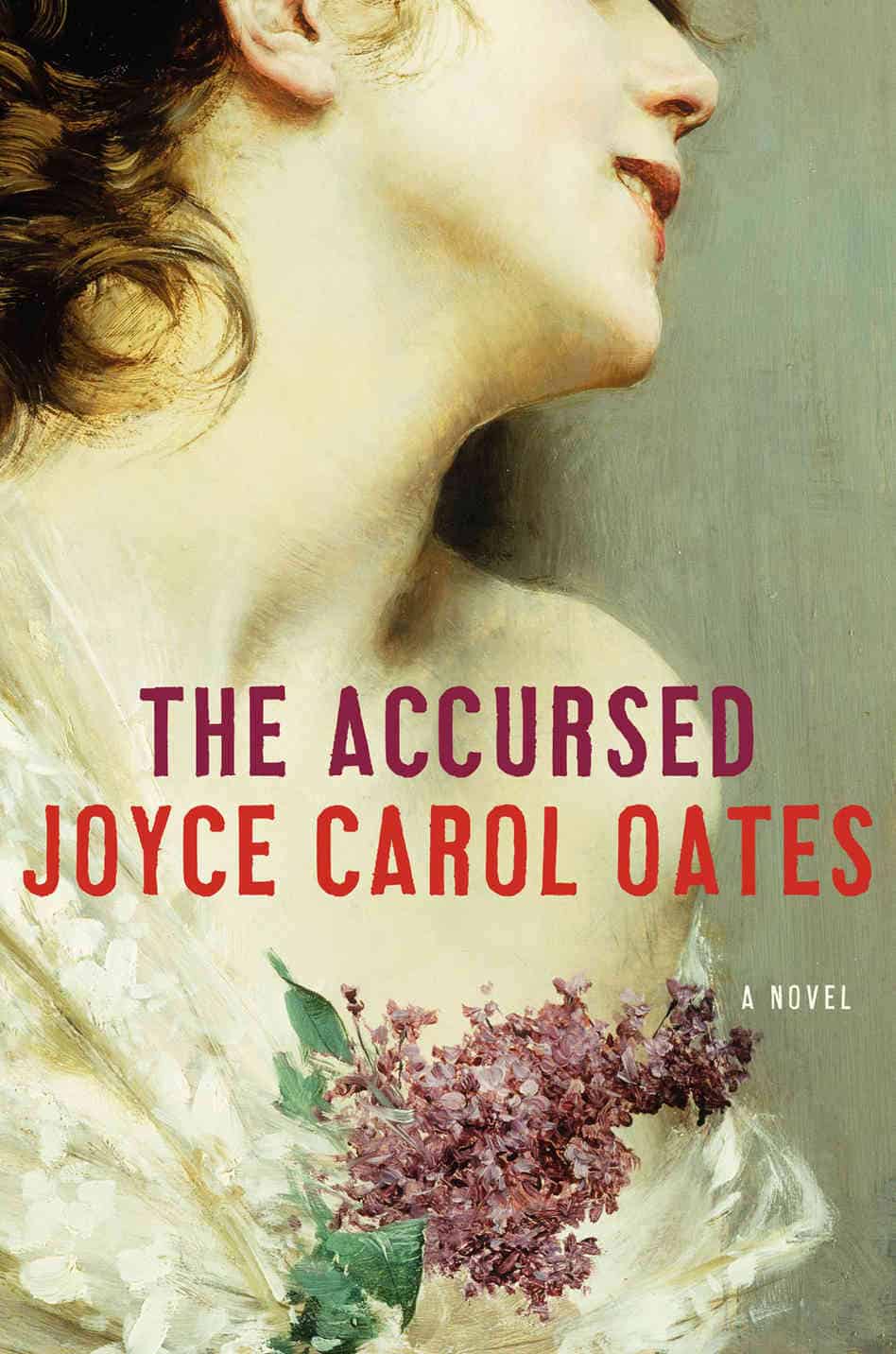 Our 2013 Gala Dinner speaker's latest novel is a historical tour de force. It is set in 1905-06 in Princeton, New Jersey, where Oates has lived for most of her adult life. In
The Accursed
, evil spirits beset the Princeton gentry, whose shadowy homes and haunted family relationships Oates describes with eerie delectation. The future U.S. President, Woodrow Wilson, then president of Princeton University, is a prominent character, devastatingly described as delusional, misogynistic, and worse; her portrait of the elephantine ex-President Grover Cleveland, also living in Princeton, is equally unflattering. Other Princeton cameos include Upton Sinclair and a Sherlock Holmes doppelganger. This is a rich confection and a relentlessly dark one.
The Ideal Museum: An Art Lover's Dream Collection, reviewed by Simon Gallo, Collections Manager (written by Pauline Lemasson)
I saw Philippe Daverio at a Salon du Livre some time back in one of those conferences – and it was packed, rightfully so. Daverio is an art critic who has a great talent of showing you a very small detail of an artwork and opening it to many other references. He makes you see things in a very different way, and you really believe him and in what he's saying. Daverio can take an artist or an artwork and go very philosophical, and he can quote American, French, British and Japanese writers to make every kind of connection. It's not showing off, it's just the way his mind makes sense of these seemingly small details.
The Ideal Museum
is Daverio's first full-length work of non-fiction, and it reminds me of Andre Malraux's essay and long-running project, the "Imaginary Museum" (le Musée Imaginaire"). Malraux was a French novelist, art theorist and France's first Minister for Cultural Affairs appointed by President Charles de Gaulle in 1959. Daverio is director of the art magazine
Art e Dossier
and Italy's leading television series Passepartout. I never saw any of his shows, but they're probably all excellent.
The Collected Stories of Lydia Davis, reviewed by Samy Langeraert, Circulation Assistant
I was unfamiliar with Lydia Davis's work until a few months ago, when someone returned her Collected stories at the library front desk. I wish I could remember who this person was, but then again I wouldn't be able to thank her enough for putting that book into my hands. What I do remember is that I instantly liked the look of it: no silly picture, no fancy title, just this – The collected stories of Lydia Davis – in bold white letters on a salmon pink background. It isn't even a title, it is just a description. It is what the book is: lots of stories put together (733 pages of them, to be accurate). This is the sort of nontitle that makes me shiver, and which at least half of my favorite books have in common. And so I had a look inside (luckily, it wasn't too busy at the circulation desk that day). I tried a paragraph here, a sentence there, and everything I came upon was so promising I actually had to force myself to put the book aside and get back to work.
There are all kinds of materials in this collection. In fact, only a few of them look or sound like short stories (the first one made me think of Raymond Carver's, several others of Robert Walser's). Most of them don't. They are stories a few lines long, stories that seem to give the general outlines of much longer stories, stories that are like drafts, like hypotheses; they are memories, analyses, miniature histories and biographies, stories that could have been taken from someone's diary, poems and questionnaires and at least one complaint letter. And all of them are incredibly well written. They are shockingly precise, and both subtle and straightforward. Of course, when I finished the book I had to buy my own copy. I can see it right now, not far from the Collected works of Flannery O'Connor and the Collected stories of Grace Paley. I handle it with care: I could almost wear gloves when I open it from time to time and reread one of its brilliant little pieces.
The Beautiful Struggle, reviewed by Pauline Lemasson, External Relations Manager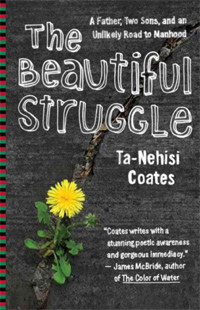 I read The Beautiful Struggle by Ta-Nehisi coates over a couple of evenings, in anticipation for his program on 17 July. His story of Baltimore, the Panthers, growing up an African-American man and the sheer math of his family – one father, seven children, four mothers – was about as far from my own life experiences as any, and yet it struck me to the core. I fell in love with the way he described his family (the kind that many would label as dysfunctional, but that I found endearing) with any number of his half siblings coming over for the weekends. The story is very much about his father, Paul Coates, who was trying to raise his family with the values and ideals of not only how to survive, but to overcome, the many challenges life will throw their way. This father-son relationship is a tenuous one and I can see parallels of my own immigrant father's desire to instill the facts of life and a sense of cultural identity on his American-born daughters. Somehow, although worlds apart, I can almost imagine my straight-talking father from Hong Kong getting along with ex-Panther Coates from Baltimore over some tofu barbeque.
I find myself drawn to memoirs like The Beautiful Struggle or The Glass Castle by Jeannette Walls, which ensues a growing-up story of poverty told in the most graceful and loving way. Writers like Coates and Walls remind me that there is an incredible family story in all of us, and that great things can come out of very little if you allow for it. For those who know Ta-Nehisi Coates as a senior editor at The Atlantic, where he writes about culture, politics, and social issues, this book is very much the backdrop and a must-read.
The Shallows: What the Internet is Doing to Our Brains, reviewed by Celeste Rhoads, Children's and Young Adults' Services Manager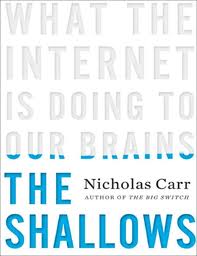 Nicolas Carr expanded on an Atlantic Monthly cover story "Is Google Making Us Stupid" for this exploration of the consequences of the internet. Carr compares the internet to other "tools of the mind" such as the printing press and the clock and their effect on our brains and social habits. While the advent of the book encouraged deep thought and reflection, the internet promotes skimming and scanning. One begins to wonder, is daily use of the internet turning us into scattered and unfocused individuals unable to read through full 2 page print articles? Can a person even avoid the internet long enough to finish this 200-something page book?
The Library Summer Reading Club is now open – come in and sign-up for a reading club. Don't miss our community celebration and Summer Reading Club Finale on 22 September.
Happy reading over the summer!