Room Rentals and Private Events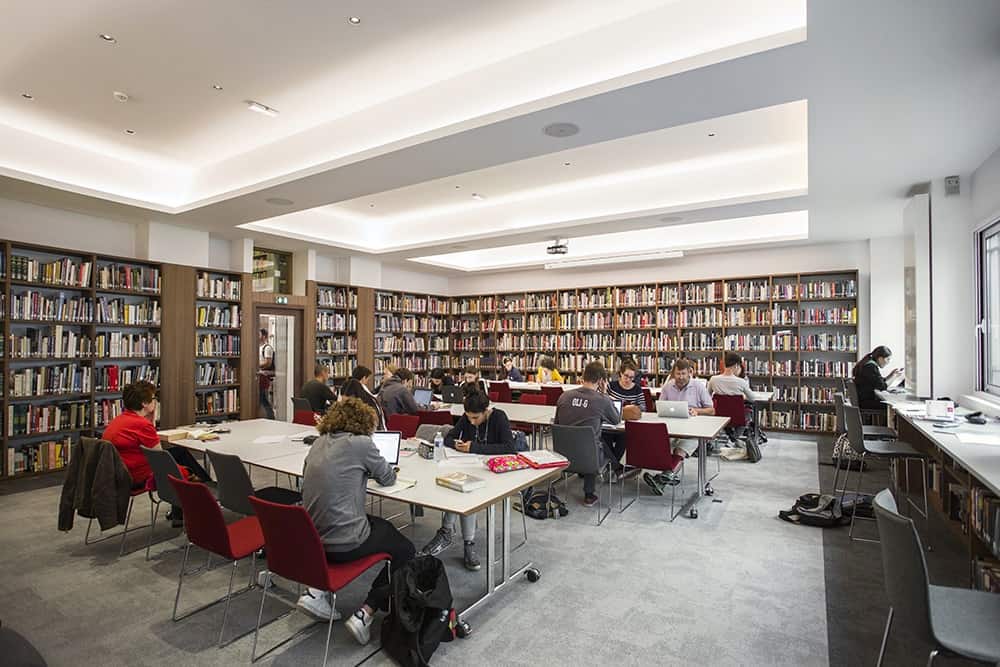 When our programming calendar and regular activities allow, the Library offers its spaces to rent for private events. Our rates are as follows:
Mondays only from 10am to 21h00
Half day (1-4 hours): 1000€ plus a refundable 350€ cleaning deposit
Full day (5-9 hours): 1500€ plus a refundable 350€ cleaning deposit
These rates include a Library staff member to help with audio/visual setup, but do not include catering, security, or additional staff.
Please email communications@americanlibraryinparis.org for more information.
Film and Photo Shoots: If you represent a production company, location scouting agency, or media company and would like to organize a film or photo shoot at the Library, please email communications@americanlibraryinparis.com for more information.
We welcome your suggestions for a public Library event. Please email your idea to programs@americanlibraryinparis.org, for review by our programming team.