American Library in Paris Book Groups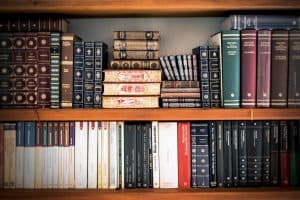 To view active groups, including chosen books and schedules, please scroll down.
You may then follow this link to request to join the book groups with openings. We will confirm your request and connect you with the group leader within several days.
Engage in stimulating conversation about books in an informal and friendly environment!
Our Book Groups, which are completely volunteer-led, highlight a variety of excellent titles, ranging from recent biographies, novels and well-known classics, to recent prize-winning novels or more obscure books that members otherwise might not have discovered for themselves.
Book Groups begin twice a year (once in September and again in January) and meet once a month at the Library. There is no additional fee for participating in a Book Groups, but you must be a member of the American Library in Paris to participate. Space is very limited, so members are advised to do their best to attend all meetings of a given group rather than just drop in for certain meetings. Any questions about Book Groups can be sent to bookgroups@americanlibraryinparis.org.
To propose leading a group of your own, please send a formal proposal (including group title, description, a selection or books and proposed dates) to bookgroups@americanlibraryinparis.org.
Additionally, we kindly ask that all Book Group leaders email bookgroups@americanlibraryinparis.org well in advance of any changes in date or special requests for meetings.
Book Groups - latest news
2022-23 Book Groups

The American Library in Paris Book Award (Spaces open)
Led by: Connie Farrell Scuderi
Description: This new group will look to past winners of the American Library in Paris Book Award. Exploring the perennially relevant relationship between the United States and France, the books will span many genres: fiction, historical fiction, and non-fiction, for instance. All books continue to provoke enduring interest, critical analysis and discussion. Questions posed during the group will include: How, if at all, has the book changed your impressions or notions about the subject?  What is the most surprising or revealing take away for you after reading? How has this book deepened your view of the ongoing relationship between France and the United States?
Dates & Times: 17h30-19h00 CET
21 September:

The Caretakers: A Novel by Amanda Bestor-Siegal

19 October: 

City of Incurable Women by Maud Casey

23 November: 

In the Forest of No Joy: The Congo-Océan Railroad and the Tragedy of French Colonialism by J.P. Daughton

21 December 

18 January

15 February

15 March

19 April

17 May
Books:
The Caretakers: A Novel by Amanda Bestor-Siegal
City of Incurable Women by Maud Casey
France: An Adventure History by Graham Robb
The French Mind: 400 Years of Romance, Revolution and Renewal by Peter Watson
In the Forest of No Joy: The Congo-Océan Railroad and the Tragedy of French Colonialism by J.P. Daughton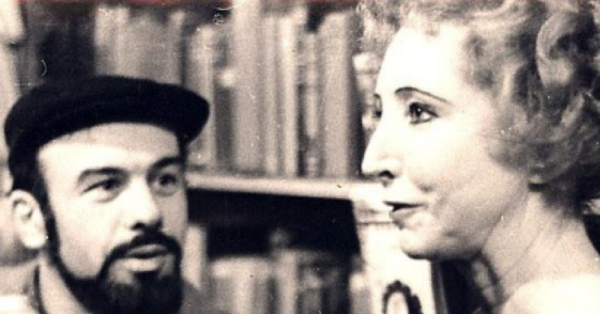 The Art of Reading: Norse, Nin, & Friends (Spaces open)
Led by: Precious Brown
Description:  "When I told her that Robert Giroux of Farrar, Straus & Giroux had described the volume as 'raw meat' poetry— 'although,' he added, 'the poems are magnificent'—she was indignant. 'That is absolutely untrue,' she said. 'Your poetry is racé [purebred]!'"
The Art of Reading is the natural outgrowth of The Art of Writing. While the written word has been the focus of The Art of Writing's discussions, The Art of Reading brings the spoken word to the fore. The Fall 2022 iteration of The Art of Reading—the first—is very much a continuation of the Fall 2021 book group, The Art of Writing: The Beat Hotel. It consists of a series of dialogues between Harold Norse's poetry and Anaïs Nin's prose. Nin discovered Norse's unique talent in the early 1950s in New York, nearly a decade before he took up residence at the Beat Hotel in Paris.
Dates & Times: Saturdays 17h00-18h30  
10 September

8 October

12 November
10 December
Books:
The Undersea Mountain by Harold Norse (1953)
Hotel Nirvana: Selected Poems, 1953-1973 by Harold Norse (1974) 
The Diary of Anaïs Nin by Anaïs Nin (1966-1980)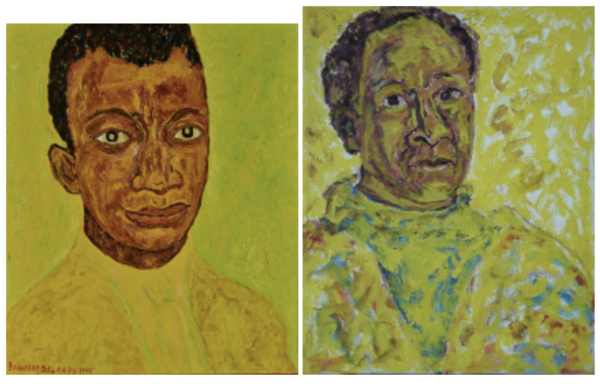 The Art of Writing: Look. Look Again… or Baldwin par Delaney (Spaces open)
Led by: Precious Brown
Description: "I remember standing on a street corner with the black painter Beauford Delaney in the Village, waiting for the light to change, and he pointed down and said, 'Look.' I looked and all I saw was water. And he said, 'Look again,' which I did, and I saw oil on the water and the city reflected in the puddle. It was a great revelation to me. I can't explain it. He taught me how to see, and to trust what I saw. Painters have often taught writers how to see. And once you've had that experience, you see differently…"
James Baldwin, a writer, and Beauford Delaney, a painter, were both relieved—to some extent—of the burden of their identity as 'Black' and 'queer' upon relocating to Paris from New York… For Baldwin, the move marked the start of a 'transatlantic commute.' Paris afforded him the conditions he needed to write and ultimately engendered international fame. Although Delaney, Baldwin's mentor, lived in relatively impoverished conditions, his Paris years were no less rich in artistic production. To the contrary, Delaney's style evolved from figurative expressionism to lyrical abstraction in Paris. Look. Look Again… considers Baldwin's Paris period through the lens of Delaney's portraits.
Dates & Times: Saturdays 17h00-18h30 
7 January

11 February

11 March

 8 April
Writings:
Go Tell It on the Mountain by James Baldwin (1953)
Notes of a Native Son by James Baldwin (1955)
Giovanni's Room by James Baldwin (1956)
Paintings:
Delaney, Beauford. Dark Rapture. 1941.
Delaney, Beauford. Paris Window. 1953.
Delaney, Beauford. Self-Portrait in a Paris Bath House. 1971.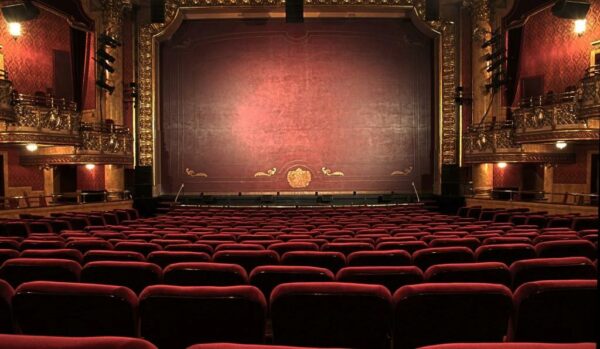 Prize-Winning American and British Plays (Spaces open)
Led by: Hilary Kaiser
Description: Reading plays and talking about them afterwards is a worthwhile way to learn about characters and their dilemmas, the human condition in general, and problems in a particular society or culture. Using our imagination, we can picture what is happening on stage and appreciate a story that is well-told through dialogue.
In this group, we will read and discuss award-winning American or British plays, most of which are available online as PDF's and/or which the instructor will send out. If time permits during the session, we will also read out-loud some memorable scenes.
Dates and times:
Saturdays 10:30-12:00 pm (except for October 13. See below.)
September 17: Fences by Angus Wilson
October 13 (Thursday) at 6:00 pm: Jersusalem by Jez Butterworth
November 19: Glengary Glen Ross by David Mamet
December 17: Escaped Alone by Caryl Churchill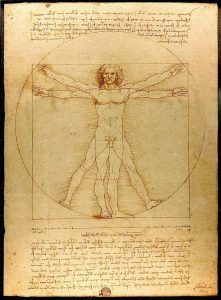 Explorations at the Limits of our Knowledge (Spaces open)
Led by: Maurice Lanman and Laurie Calvet
Description: This book group will consist of readings about explorations in various fields outside of our normal day-to-day concerns and activities. Our opening book Lands of Lost Borders, by Kate Harris, is a meditation on the existential need to explore. It chronicles one woman's bicycle adventure along the famed Silk road. Next, we turn our attention to understanding the origin of the nervous system by considering the story of the ocean and the intelligence of cephalopods in Other Minds by Peter Godfrey Smith. Ultimately this narrative sheds light on consciousness and the human mind. The third book, A brief history of creation by Bill Mesler and H. James Cleaves, investigates the current status of our understanding of the origin of life on earth. The difficulty in finding answers to the origin of life questions the nature of scientific discovery and objectivity. The first half of this group ends on a lighter note as we explore the adventures of a Botswana safari guide in Whatever you do, don't run by Peter Allison. The adventures allow us to reflect on the delicate balance between tourism and the protection of the fiercest wild animals. The group will continue in the spring with further books along the same theme.
Dates and books: Tuesdays 17h-18h30
4 October:

Lands of Lost Borders: A Journey on the Silk Road 

by Kate Harris

8 November:

Other Minds: The Octopus, the Sea, and the Deep Origins of Consciousness

by Peter Godfrey-Smith

13 December:

A Brief History of Creation: Science and the Search for the Origin of Life

by Bill Mesler and H. James Cleaves II

17 January:

Whatever You Do, Don't Run: True Tales Of A Botswana Safari Guide

by Peter Allison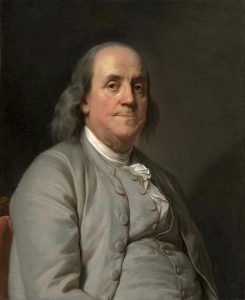 French and American Encounters (Spaces open)
Led by: Sharon Golec
Description: This book group focuses on non-fiction works exploring French and American history, and the many mutual influences our two countries have had on each other. Over the past year, this book group has focused on the 1930s and 40s. In the fall, we will explore some different periods and different types of historical works. The Gulf: The Making of an American Sea could be broadly described as a work of environmental history, while The Discovery of France seems to demonstrate how geography and history are indissociable. The last two works, Mutinous Women – How French Convicts became Founding Mothers of the Gulf Coast and Polio: An American Story, could be categorized as social history.
Dates and books: Thursdays 17h30–19h00
15 September: The Gulf: The Making of an American Sea

by Jack E. Davis (2018)

17 October: The Discovery of France by Graham Robb (2008)
8 December: Mutinous Women – How French Convicts became Founding Mothers of the Gulf Coast by Joan Dejean (2022)
12 January: Polio: An American Story by David M. Oshinsky (2005)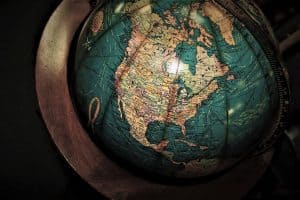 Strangers in a Strange Land 
Led by: Mary Harries Magnusson and Gulseren Kozak-Isik
Description: Why do people take challenging journeys into the unknown? Deliberate flight from the unbearable? Pursuit of a dream? Or perhaps they have been swept, against their will, onto life-changing paths. Whatever the scenario, there is always a story to tell. Our group focuses on novels where protagonists are geographically and/or spiritually far from home, on what has prompted the journey and on how the new land shapes their lives.
Dates and Books: Thursday 15h00-16h30
22 September: The Overstory by Richard Powers
20 October: Go, Gone, Went by Jenny Erpenbeck
17 November: The Imperfectionists by Tom Rachman
15 December: Silk Road by Colin Falconer
19 January (2023): The Autumn of the Patriarch by Gabriel Garcia Marquez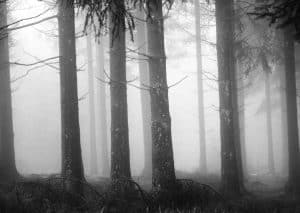 Mystery Book Group 
Led by: Maureen Paget and Marcia Lebre
Description: The Mystery Book Group, like Raymond Chandler, believes "murder is serious business." Book selections are chosen monthly and range from the classics of the genre's Golden Age to contemporary disturbing and dark crime fiction and non-fiction. We like to discuss works which challenge the boundaries of the mystery novel. Our selections for discussion do not include cozies, nor do we choose books where the crime is solved by a domestic animal.
Dates: Mondays 10h30-12h00
September 12: The Big Sleep by Raymond Chandler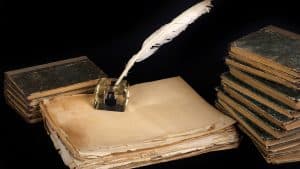 Memoir Book Group
Led by: Leslie de Galbert and Clydette de Groot
Description: In its 15th year, the Memoir Book Group boasts of being perhaps the only original group still meeting and comprised of virtually the same members since the inception of the Library's program many years ago! As our group's name implies, we read memoirs and follow a rigorous formula of research and presentations by each member of our group. For our 10th anniversary, we edited a booklet of all of the books we've studied, including the hundreds of "almost-reads" over the years.
Dates and books:  One Monday per month at 14h
September 12th: Lab Girl by Hope Jahren
October 3rd: Walden by Henry David Thoreau
November 7th: Free: A Child and a Country at the End of History by Lea Ypi
December 5th: We Don't Know Ourselves: A Personal History of Modern Ireland by Fintan O'Toole
January 9th: Midnight in the Garden of Good and Evil by John Berendt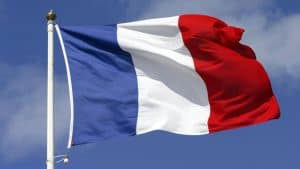 Contemporary French Fiction 
Led by: Helen Stanton
Description: We read contemporary French fiction as yet untranslated into English. Once each term we also pick a 20th Century French classic to read. Together our group chooses books from the new French novels which come out in September each year. We decide the titles by a vote each quarter.
We also invite some of the authors when possible, and we regularly organize theatre outings to see new French plays.
Dates and books: 
25 September: Connemara by Nicolas Mathieu
16 October
20 November
11 December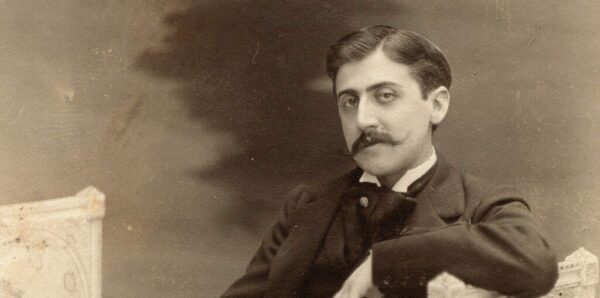 Tackling Proust (Spaces open)
Led by: Morgan Evan Thomas
Description: Is any great author more talked about but less read than Marcel Proust?  His masterpiece, In Search of Lost Time, is considered by many to be the greatest French novel of the 20th century, by others as the greatest French novel of all time, and by still others as the greatest novel ever written in any language.  Yet its reputation for difficulty stops many from giving it a serious try.  In this group we will read Volume I, Swann's Way, with all deliberate speed, learning to navigate Proust's long sentences, appreciate his cascading metaphors, savor his delicious humor and be awed by an intellect capable of embracing personal psychology, society, history, the arts and the natural world with equal brilliance.  The leader has previously led two ALP book groups through complete readings of the novel, founded the Proust Society of Paris and contributed to a learned Proustian journal.  Members may read in English translation or in the original French.  Discussion will be in English.
Dates: Tuesdays 17h00-18h30
18 October
15 November
14 December
10 January
***********************************************************************************************