American Library in Paris Book Groups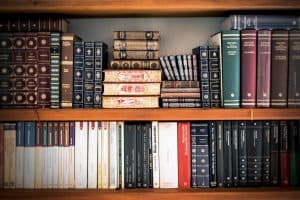 *Covid-19 update: All book groups are now meeting virtually, via Zoom.
To view active groups, including chosen books and schedules, please scroll down.
You may then follow this link to request to join the book groups with openings. We will confirm your request and connect you with the group leader within several days.
Engage in stimulating conversation about books in an informal and friendly environment!
Our Book Groups, which are completely volunteer-led, highlight a variety of excellent titles, ranging from recent biographies, novels and well-known classics, to recent prize-winning novels or more obscure books that members otherwise might not have discovered for themselves.
Book Groups begin twice a year (once in September and again in January) and meet once a month at the Library. There is no additional fee for participating in a Book Groups, but you must be a member of the American Library in Paris to participate. Space is very limited, so members are advised to do their best to attend all meetings of a given group rather than just drop in for certain meetings. Any questions about Book Groups can be sent to programs@americanlibraryinparis.org.
To propose leading a group of your own, please send a formal proposal (including group title, description, a selection or books and proposed dates) to programs@americanlibraryinparis.org.
Additionally, we kindly ask that all Book Group leaders notify Programs Manager Alice McCrum (mccrum@americanlibraryinparis.org) well in advance of any changes in date or special requests for meetings.
Book Groups - latest news
2021 Book Groups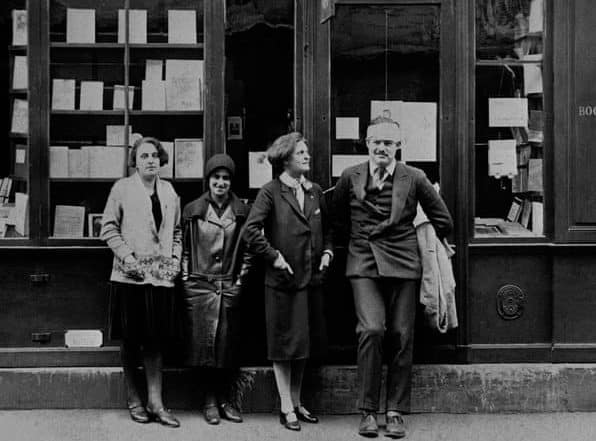 The Art of Writing: Hemingway in Paris (brand new group; spots open!)
Led by: Precious Brown
Description: Much like books, paintings can be read, and, perhaps, they can also be written… Ernest Hemingway wrote of his frequent visits to Paul Cézanne in the Musée du Luxembourg: "I was learning very much from him but I was not articulate enough to explain it to anyone. Besides it was a secret." This group ignites discussion about the reciprocal relationship between Hemingway's writing and the art he was exposed to in Paris. Weather permitting, the group will visit several of Hemingway's haunts.
Dates and books: Saturdays 16h00-17h30
6 February: Big Two-Hearted River by Ernest Hemingway (short story)
13 March: How Do You Like it Now, Gentlemen? by Lillian Ross (The New Yorker profile)
10 April – The Sun Also Rises by Ernest Hemingway (novel)
15 May: Three Stories & Ten Poems by Ernest Hemingway (collection)
19 June:  A Moveable Feast by Ernest Hemingway (novel)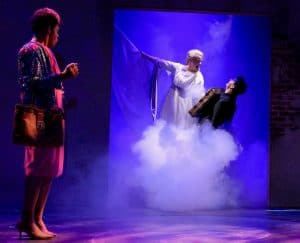 Prize-Winning American and British Plays (GROUP IS NOW FULL)
Led by: Hilary Kaiser
Description: Reading plays and talking about them afterwards is a worthwhile way to learn about characters and their dilemmas, the human condition in general, and problems in a particular society or culture. Using our imagination, we can picture what is happening on stage and appreciate a story that is well-told through dialogue.
In this group, we will read and discuss award-winning American or British plays, most of which are available online as PDF's and/or which the instructor will send out. If time permits during the session, we will also read out-loud some memorable scenes.
Dates and books: Saturdays 10h30-12h30
17 April: Vietgone by Qui Nyugen
15 May: Heroes of the Fourth Tuning by Will Arbery
12 June: Home, I'm Darling by Laura Wade
Contemporary French Fiction- Before the Translators (GROUP IS NOW FULL)
Led by: Helen Stanton
Description: Together our group chooses books from the new French novels which come out in September each year. Primarily we read new releases from the Rentrée litteraire which haven't yet been translated into English. We decide the titles by a vote each quarter. From time to time we also read a French modern classic.
We also invite some of the authors when possible, and we regularly organize theatre outings to see new French plays.
Dates and books: Sundays 14h00-16h00
18 April: L'Histoire du Fils by Marie-Helene Lafon
16 May: Trecardis by Caroline Deyns
13 June: L'Inconnu de la Poste by Florence Aubenas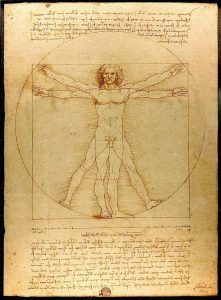 NOT the 21st Century! Readings in History/Biography/Events, all before the current era (GROUP IS NOW FULL)
Led by: Maurice Lanman and Laurie Calvet
Description: This is a long-standing group, usually focused on science and technology and their effects on society. Last year we read nine books on "The Future of Humanity." But this year, given the extraordinary intensity of current events, we decided to step back somewhat from all that and look the other way: towards the past, both near and far. We have come up with a selection of three subtopics of three books each, reaching for subjects as far back as the 15th century and up through the 20th.
Dates and books: Tuesdays 17h00-18h30
19 January: Transforming Paris: The Life and Labors of Baron Haussmann by David P. Jordan
16 February: Allies at War: The Bitter Rivalry Among Churchill, Roosevelt, and De Gaulle by Simon Berthon
23 March: Leonardo da Vinci by Walter Isaacson
27 April: In Byron's Wake: The Turbulent Lives of Lord Byron's Wife and Daughter: Annabella Milbanke and Ada Lovelace by Miranda Seymour
 25 May: Hedy's Folly: The Life and Breakthrough Inventions of Hedy Lamarr, the Most Beautiful Woman in the World by Richard Rhodes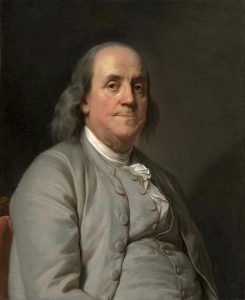 French and American Encounters (GROUP IS NOW FULL)
Led by: Sharon Golec
Description: This book group focuses on non-fictional works of history, biography and social / cultural issues affecting our two countries.  During the fall of 2020, we will focus on the turbulent period of the 1920s and 30s and responses to the rapid and anxiety- provoking changes that characterize this period.
Dates and books: Thursdays 17h30-19h00
21 January: Winter War: Hoover, Roosevelt and the First Clash over the New Deal by Eric Rauchway
4 March: Behold, America: A History of America First and the American Dream by Sarah Churchwell
15 April:

Those Angry Days:

Roosevelt, Lindbergh and America's Fight Over World War II, 1939 – 1941 by Lynne Olson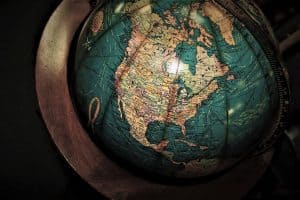 Strangers in a Strange Land  (GROUP IS NOW FULL)
Led by: Mary Harries Magnusson and Deborah Singleton  
Description: Why do people take challenging journeys into the unknown? Deliberate flight from the unbearable? Pursuit of a dream? Or perhaps they have been swept, against their will, onto life-changing paths. Whatever the scenario, there is always a story to tell. Our group focuses on novels where protagonists are geographically and/or spiritually far from home, on what has prompted the journey and on how the new land shapes their lives.
Dates and Books: Mondays 14h00-16h00
18 January – A Gentleman in Moscow by Amor Towles
15 February – Interpreter of Maladies by Jhumpa Lahiri
15 March – The Vanishing Half by Britt Bennett
19 April –  The Incorrigible Optimists Club  by Jean-Michel Guenassia
17 May –  The Secret Life of Bees by Sue Monk Kidd
21 June – The Night Watchman by Louise Erdrich
19 July – Death Comes for the Archbishop by Willa Cather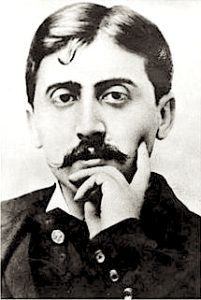 Finding time for Proust (GROUP ON PAUSE)
Led by: Morgan Thomas
Description:There is no better way to tackle Marcel Proust's masterpiece, In Search of Lost Time, than in the company of fellow enthusiasts reading with all deliberate speed and probing its multiple layers and meanings together. This fall, we are beginning Volume V, entitled The Captive, or La prisonnière. Reading is in French or English. Discussions in English.

Dates and books: Tuesdays 17h00-19h00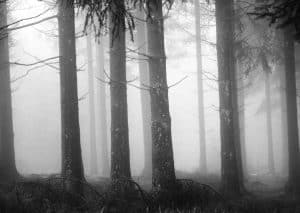 Mystery Book Group (GROUP IS NOW FULL)
Led by: Maureen Paget and Marcia Lebre
Description: The Mystery Book Group, like Raymond Chandler, believes "murder is serious business." Book selections are chosen monthly and range from the classics of the genre's Golden Age to contemporary disturbing and dark crime fiction and non-fiction. We like to discuss works which challenge the boundaries of the mystery novel. Our selections for discussion do not include cozies, nor do we choose books where the crime is solved by a domestic animal. 

Dates and Books: Mondays 10h30-12h00
 11 January
8 February
8 March
12 April
10 May
7 June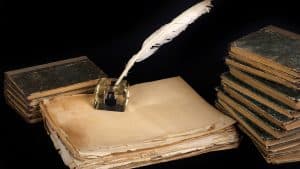 Memoir Book Group (GROUP IS NOW FULL)
Led by: Leslie de Galbert and Clydette de Groot
Description: In its 13th year, the Memoir Book Group boasts of being perhaps the only original group still meeting and comprised of virtually the same members since the inception of the Library's program many years ago! As our group's name implies, we read memoirs and follow a rigorous formula of research and presentations by each member of our group. For our 10th anniversary, we edited a booklet of all of the books we've studied, including the hundreds of "almost-reads" over the years.
Dates and books: Mondays 10h30-12h00
11 January: Book of my Mother by Albert Cohen
15 February: The African by Le Clézio
15 March: The Book of Eels: Our Enduring Fascination with the Most Mysterious Creature in the Natural World by Patrick Svensson
12 April: Pedigree, A Memoir by Patrick Modiano
17 May: The Plateau by Maggie Paxson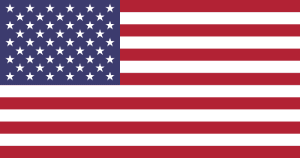 This is America (GROUP ON PAUSE)
Led by: Ed Turner
Description: Examining America today through diverse books on the decline and death of democracy globally and the birth and rise of autocrats at home and abroad.
Dates and books: Thursdays 17h00-19h00
11 February: On Tyranny by Timothy Snyder