American Library in Paris Book Groups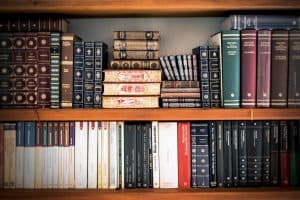 To view active groups, including chosen books and schedules, please scroll down.
You may then follow this link to request to join the book groups with openings. We will confirm your request and connect you with the group leader within several days.
Engage in stimulating conversation about books in an informal and friendly environment!
Our Book Groups, which are completely volunteer-led, highlight a variety of excellent titles, ranging from recent biographies, novels and well-known classics, to recent prize-winning novels or more obscure books that members otherwise might not have discovered for themselves.
Book Groups begin twice a year (once in September and again in January) and meet once a month at the Library. There is no additional fee for participating in a Book Groups, but you must be a member of the American Library in Paris to participate. Space is very limited, so members are advised to do their best to attend all meetings of a given group rather than just drop in for certain meetings. Any questions about Book Groups can be sent to programs@americanlibraryinparis.org.
To propose leading a group of your own, please send a formal proposal (including group title, description, a selection or books and proposed dates) to programs@americanlibraryinparis.org.
Additionally, we kindly ask that all Book Group leaders notify Programs Manager Alice McCrum (mccrum@americanlibraryinparis.org) well in advance of any changes in date or special requests for meetings.
Book Groups - latest news
2021-22 Book Groups

The American Library in Paris Book Award (Spaces Open)
Led by: Connie Farrell Scuderi
Description: This new group will look to past winners of the American Library in Paris Book Award. Exploring the perennially relevant relationship between the United States and France, the books will span many genres: fiction, historical fiction, and non-fiction, for instance. All books continue to provoke enduring interest, critical analysis and discussion. Questions posed during the group will include: How, if at all, has the book changed your impressions or notions about the subject?  What is the most surprising or revealing take away for you after reading? How has this book deepened your view of the ongoing relationship between France and the United States?
Dates & Times:
12 January (2022)

16 February

 

16 March

20 April

18 May

15 June
Books:
The Plateau by Maggie Paxson
An Officer and a Spy by Robert Harris

Hate: The Rising Tide of Anti-Semitism in France (and What It Means for Us)

b

y

Marc 

Weitzman

Embers of War: The Fall of an Empire and the Making of America's Vietnam by Fredrik Logevall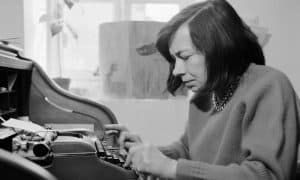 The Art of Writing: Patricia Highsmith (Spaces Open)
Led by: Precious Brown
Description: Patricia Highsmith was a photographer's muse, a cinematic inspiration (several of her books were adapted to the screen), and an artist (she kept artistic records of where she set her stories). Led by Precious Brown, this new book group invites discussion about the art and writing Highsmith produced during her time in France. Weather permitting, the group might make a day trip to Fontainebleau where Highsmith resided.
Dates & Times: Saturdays 5:00-6:30 pm  
8 January (2022)

12 February

 

12 March

9 April

7 May

11 June
Books:
Ripley Under Ground. New York: W. W. Norton, 1970.
Little Tales of Misogyny. London: Heinemann, 1977. 
Edith's Diary. London: Heinemann, 1977.
Plotting and writing suspense fiction. Boston: Writer, 1966.
Zeichnungen. Zurich: Diogenes Verlag, 1995.
Katzen. Zurich: Diogenes Verlag, 2005.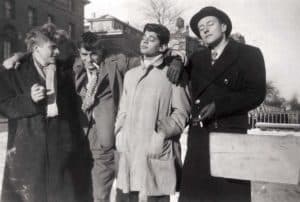 The Art of Writing: The Beat Hotel (Spaces Open)
Led by: Precious Brown
Description: "I view life as a fortuitous collaboration ascribable to the fact that one finds oneself in the right place at the right time. For us, the 'right place' was the famous 'Beat Hotel' in Paris, roughly from 1958 to 1963." Brion Gysin, The Third Mind
By the mid-1950s, the Beat Generation had made a name for itself in America as an underground movement. Jack Kerouac and Allen Ginsberg kept company with major writers involved in the San Francisco Renaissance, and Ginsberg's incantatory poem, 'Howl' garnered notoriety when its publisher, Lawrence Ferlinghetti, was arrested on obscenity charges. When a handful of Beats arrived in Paris, France in the fall of 1957, they checked into a bohemian hotel at 9, rue Gît-le-Cœur. It was there that William S. Burroughs honed his cut-up technique. The Beat Generation's practice was not limited to writing; it embraced other art forms including painting, performance and film. This book group considers three of the Beat Generation's leading writers' formative years in Paris as well as the profound influence the city exerted on their lives and work.
Dates & Times: Saturdays 5:00-6:30 pm
11 September

9 October

13 November

 

11 December
Books:
Burroughs, William S., 1914-1997. Naked Lunch. Paris: Olympia Press, 1959.
Ginsberg, Allen, 1926-1997. 'Kaddish' from Collected Poems, 1947-1980. New York: Harper & Row, 1984.
Kerouac, Jack, 1922-1969. Satori in Paris. New York: Grove Press, 1966.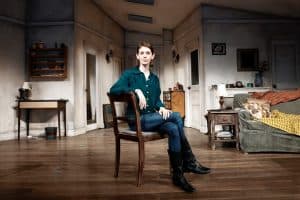 Prize-Winning American and British Plays (Spaces Open)
Led by: Hilary Kaiser
Description: Reading plays and talking about them afterwards is a worthwhile way to learn about characters and their dilemmas, the human condition in general, and problems in a particular society or culture. Using our imagination, we can picture what is happening on stage and appreciate a story that is well-told through dialogue.
In this group, we will read and discuss award-winning American or British plays, most of which are available online as PDF's and/or which the instructor will send out. If time permits during the session, we will also read out-loud some memorable scenes.
Dates and times:
Saturdays 10:30-12:00 pm
April 9: "Slave Play" by Jeremy O. Harris
May 21: "Chinglish" by David Henry Hwang
June 25: "Water by the Spoonful" by Quiara Alegria Hudes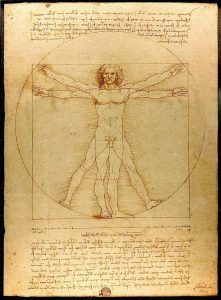 Modern Ideas in Human Culture (To be waitlisted, please contact mccrum@americanlibraryinparis.org).
Led by: Maurice Lanman and Laurie Calvet
Description: Our long-standing non-fiction group, now beginning its tenth year, continues into 2022. We frequently focus on science and technology and their effects on society. This year we will focus on how geography and culture impacted our past and skew our views about the future. We start with a selection of books on the history of civilization and human geography. In the context of climate change, we then explore how differing moral philosophies propose to deal with and live with the impacts of this change.  Finally, we look to evolutionary psychologist Stephan Pinker for a reassuring view of the progress of human society toward global enlightenment.
Dates and books: Tuesdays 5:00-6:30 pm
Fall 2021:  Explorations in cultural differences
14 September:

The WEIRDest People in the World

by Joseph Henrich  

12 October:

Moral Tribes: Emotion, Reason, and the Gap Between Us and Them

by Joshua Greene

16 November:

American Nations: A History of the Eleven Rival Regional Cultures of North America

by

Colin Woodard

14 December: Prisoners of Geography: Ten Maps That Explain Everything About the World by Tim Marshal
Winter-Spring 2022: Explorations in a climate changing world
25 January:

The Wizard and the Prophet:  Two Remarkable Scientists and Their Dueling Visions to Shape Tomorrow's World

by Charles Mann 

22 February: How to Avoid a Climate Disaster: The Solutions We Have and the Breakthroughs We Need by Bill Gates
22 March: Apocalypse Never: Why Environmental Alarmism Hurts Us All by Michael Shellenberger
19 April Under a White Sky: The Nature of the Future by Elizabeth Kolbert
Conclusion 2022: Everything is Going to Be OK!
24 May:

Enlightenment Now: The Case for Reason, Science, Humanism, and Progress

by Stephen Pinker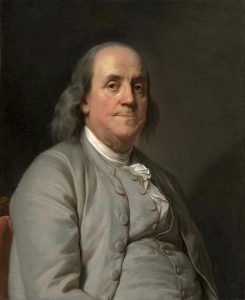 French and American Encounters (Spaces Open)
Led by: Sharon Golec
Description: This book group focuses on non-fiction works exploring French and American history, and the many mutual influences our two countries have had on each other. After delving into the history and culture of the 1930s in 2020–2021, the group will explore this same period from slightly different angles in 2021–2022.
Dates and books: Thursdays 5:30–7:00 pm
12 January (in person) and 13 January (on Zoom)
9 March (in person) and 10 March (on Zoom)
20 April (in person) and 21 April (on Zoom)
1 June (in person) and 2 June (on Zoom)
In the fall, we will focus on  "tandems", figures whose intense connections of different types (couples, friends, mentor/mentee, antagonists…) influenced history. Each member of these tandems brought different, often conflicting viewpoints to the issues of the day. The evolution of their perspectives and actions cannot be completely separated from their personal relationships with their "partners." We will read three highly-acclaimed works: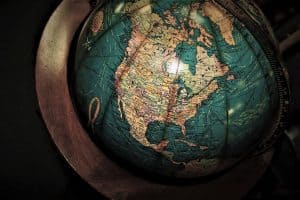 Strangers in a Strange Land (To be waitlisted, please contact mccrum@americanlibraryinparis.org).
Led by: Mary Harries Magnusson and Gulseren Kozak-Isik
Description: Why do people take challenging journeys into the unknown? Deliberate flight from the unbearable? Pursuit of a dream? Or perhaps they have been swept, against their will, onto life-changing paths. Whatever the scenario, there is always a story to tell. Our group focuses on novels where protagonists are geographically and/or spiritually far from home, on what has prompted the journey and on how the new land shapes their lives.
Dates and Books: Thursday 3:00pm-4:30pm
21 April: The Bastard of Istanbul by Elif Shafak
19 May: Oh William! by Elizabeth Strout
16 June: The Leopard by Giuseppe Tomasi di Lampedusa
21 July: Jamilia by Chingiz Aitmatov
22 September: The Overstory by Richard Powers
20 October
17 November
15 December
19 January (2023)
16 February
16 March
20 April
25 May
22 June
20 July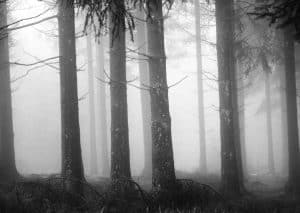 Mystery Book Group (To be waitlisted, please contact mccrum@americanlibraryinparis.org).
Led by: Maureen Paget and Marcia Lebre
Description: The Mystery Book Group, like Raymond Chandler, believes "murder is serious business." Book selections are chosen monthly and range from the classics of the genre's Golden Age to contemporary disturbing and dark crime fiction and non-fiction. We like to discuss works which challenge the boundaries of the mystery novel. Our selections for discussion do not include cozies, nor do we choose books where the crime is solved by a domestic animal.
Dates: Mondays 10:30-12:00 pm
September 13
October 11
November 15
December 13
January 10
February 14
March 14
April 11
May 9
June 13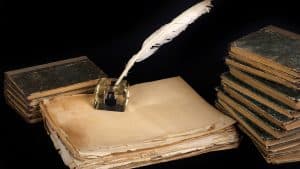 Memoir Book Group (Group Full) 
Led by: Leslie de Galbert and Clydette de Groot
Description: In its 15th year, the Memoir Book Group boasts of being perhaps the only original group still meeting and comprised of virtually the same members since the inception of the Library's program many years ago! As our group's name implies, we read memoirs and follow a rigorous formula of research and presentations by each member of our group. For our 10th anniversary, we edited a booklet of all of the books we've studied, including the hundreds of "almost-reads" over the years.
Dates and books:  One Monday / month at 14h
17 January: Plunder: A Memoir of Family Property and Nazi Treasurers by Menachem Kaiser
14 February: At the Strangers' Gate: Arrivals in New York by Adam Gopnik
14 March: The Memory Chalet by Tony Judt
11 April: A Field Guide to Getting Lost by Rebecca Solnit
9 May: Brother I am Dying by Edwidge Danticat
20 June: Music is My Mistress by Duke Ellington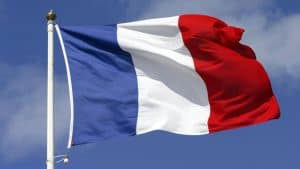 Contemporary French Fiction
Led by: Helen Stanton
Description: We read contemporary French fiction as yet untranslated into English. Once each term we also pick a 20th Century French classic to read. Together our group chooses books from the new French novels which come out in September each year. We decide the titles by a vote each quarter.
We also invite some of the authors when possible, and we regularly organize theatre outings to see new French plays.
Dates and books: Sundays 14.00 to 15.00 / 15.30
March 20: Numéro Deux  by David Foenkinos
April 24: Satisfaction by Nina Bourouai
May 15: Rever Debout by Lydie Salvayre
June 26: La plus sècrete memoire des hommes by Mohammed Mgoubar Sarr
This is America 
Led by: Ed Turner and Marjorie Bernstein
Description: Examining America today through diverse books on the decline and death of democracy globally and the birth and rise of autocrats at home and abroad.
Dates and books:
Friday January 21st at 5pm (Paris time): "The Judge's List" by John Grisham
Thursday January 27th 5pm (Paris time): "Midnight in Washington" by Adam Schiff (at the Library)
***********************************************************************************************
Finding time for Proust (Group on pause)
Led by: Morgan Thomas
Description: There is no better way to tackle Marcel Proust's masterpiece, In Search of Lost Time, than in the company of fellow enthusiasts reading with all deliberate speed and probing its multiple layers and meanings together. This fall, we are beginning Volume V, entitled The Captive, or La prisonnière. Reading is in French or English. Discussions in English.