American Library in Paris Book Groups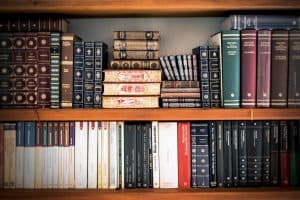 Engage in stimulating conversation about books in an informal and friendly environment!
Our Book Groups, which are completely volunteer-led, highlight a variety of excellent titles, ranging from recent biographies, novels and well-known classics, to recent prize-winning novels or more obscure books that members otherwise might not have discovered for themselves.
Book Groups begin twice a year (once in September and again in January) and meet once a month at the Library. There is no additional fee for participating in a Book Groups, but you must be a member of the American Library in Paris to participate. Space is very limited, so members are advised to do their best to attend all meetings of a given group rather than just drop in for certain meetings. Any questions about Book Groups can be sent to programs@americanlibraryinparis.org.
To request to join any Book Group, please fill out THIS FORM. You can expect to hear back from us within a few days of submitting the form about whether your chosen group has space– all groups operate on a first come, first serve basis. You will then receive emails directly from the leaders of your chosen group providing details regarding books and future meetings.
To propose leading a group of your own, please send a formal proposal (including group title, description, a selection or books and proposed dates) to programs@americanlibraryinparis.org.
Additionally, we kindly ask that all Book Group leaders notify Programs Coordinator Catherine Olien (olien@americanlibraryinparis.org) well in advance of any changes in date or special requests for meetings.
Book Groups - latest news
Please subscribe to e-Libris, the Library's biweekly electronic newsletter for updates on book groups: https://americanlibraryinparis.us7.list-manage.com/subscribe?u=184728fbb6846f6ce467b1cb8&id=cbc77145d9
2019-20 Book Groups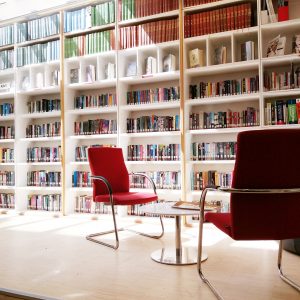 Libraries: Past, Present, and Future (15 spots open)
Led by: Jade Vu Henry
Dates and Books: Wednesdays, 12h30-14h00
5 February: The Library Book by Susan Orlean
4 March: BiblioTech: Why Libraries Matter More Than Ever in the Age of Google by John Palfrey
1 April: Palaces for the People: How Social Infrastructure Can Help Fight Inequality, Polarization, and the Decline of Civic Life by Eric Klinenberg
6 May: The Library Beyond the Book by Jeffrey T. Schnapp and Matthew Battles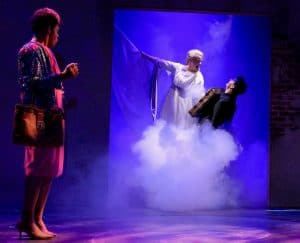 Prize-Winning American Plays (15 spots open)
Led by: Hilary Kaiser
Description: Reading plays and talking about them afterwards is a worthwhile way to learn about characters and their dilemmas, the human condition in general, and problems in a particular society or culture. Using our imagination, we can picture what is happening on stage and appreciate a story that is well-told through dialogue.
In this group, we will read and discuss five famous American plays that are available online as PDF's. If time permits during the session, we will also read out-loud some memorable scenes.
Dates and books: Saturdays 10h30-12h30
18 January: Death of a Salesman by Arthur Miller
22 February: Angels in America by Tony Kushner
21 March: True West by Sam Shepherd
25 April: Clybourne Park by Bruce Norris
16 May: The Flick by Annie Baker
Contemporary French fiction (3 spots open)
Led by: Marjorie Lallemand
Description: Together our group chooses books from the new French novels which come out in September each year. We also invite some of the authors when possible, and we regularly organize theatre outings to see new French plays.
Dates and books: Sundays 14h00-16h00
 15 September
13 October
17 November
15 December
12 January
2 February
1 March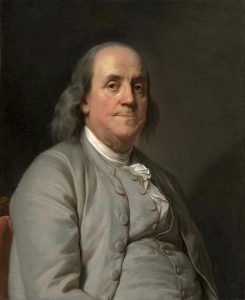 French and American Encounters (8 spots open)
Led by: Sharon Golec
Dates and books: Thursdays 17h00-19h00
26 September: A Great Improvisation: Franklin, France and the Birth of America by Stacy Schiff
24 October: Envoy to the Terror: Gouverneur Morris and the French Revolution by Melanie Randolph Miller
21 November: The Other Americans in Paris: Businessmen, Countesses, Wayward Youth 1880 – 1941 by Nancy L. Green
19 December: Paris Noir: African Americans in the City of Light by Tyler Stovall
30 January: Jean-Jacques Rousseau, Restless Genius by Leo Damrosch
27 February: Founding Brothers, the Revolutionary Generation by Joseph J. Ellis
26 March: Danton: A life by David Lawday
14 May: When the United States Spoke French, Five Refugees Who Shaped a Nation by François Fursterberg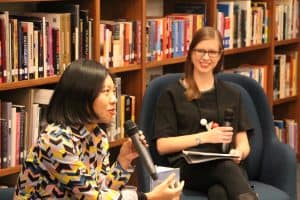 Celebrating works by the Library's Evenings with an Author speakers (5 spots open)
Led by: Catherine Olien
Description: This brand new Book Group, led by your Programs Coordinator at the American Library, will provide the opportunity for an in-depth, participatory analysis and discussion of works by our EWA guests in advance of their appearance at the Library. Covering a wide range of topics and genres, we hope to foster a community of readers who will also attend EWA events and come prepared with questions for our speakers.
Dates and books: Thursdays 19h00-21h00
26 September: Late in the Day by Tessa Hadley (speaking at the Library on 17 September)
24 October: The Falconer by Dana Czapnik (speaking at the Library on 24 September)
28 November: CANCELLED
19 December: When in French: Love in a Second Language by Lauren Collins (speaking at the Library on 19 November)
23 January: The Great Believers by Rebecca Makkai (speaking at the Library on 11 December)
20 February
16 April
14 May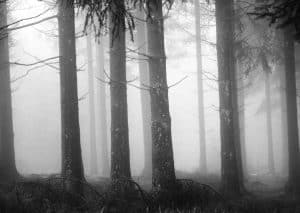 Mystery Book Group (GROUP IS NOW FULL)
Led by: Maureen Paget and Marcia Lebre
Description: The Mystery Book Group, like Raymond Chandler, believes " murder is serious business". Book selections are chosen monthly and range from the classics of the genre's Golden Age to contemporary disturbing and dark crime fiction and non-fiction. We like to discuss works which challenge the boundaries of the mystery novel. Our selections for discussion do not include cozies, nor do we choose books where the crime is solved by a domestic animal. 

Dates and Books: Mondays 10h30-12h00
13 November
16 December
6 January
3 February
2 March
6 April
4 May
8 June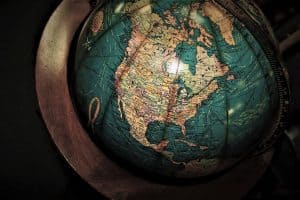 Strangers in a Strange Land  (GROUP IS NOW FULL, wait list open)
Led by: Mary Harries Magnusson 
Description: Why do people take challenging journeys into the unknown? Deliberate flight from the unbearable? Pursuit of a dream? Or perhaps they have been swept, against their will, onto life-changing paths. Whatever the scenario, there is always a story to tell. Our group focuses on novels where protagonists are geographically and/or spiritually far from home, on what has prompted the journey and on how the new land shapes their lives.
Dates and Books: Mondays 14h00-16h00
16 September: The Poisonwood Bible by Barbara Kingsolver
21 October: Latecomers by Anita Brookner
18 November: The World of Yesterday by Stephan Zweig
16 December: The Ice Age by Margaret Drabble
20 January: Love is Blind by William Boyd
24 February
23 March
20 April
18 May
15 June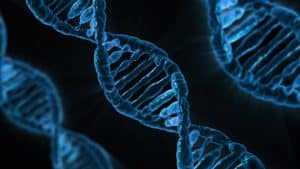 What will the future be? Exploring the challenges we face tomorrow  (GROUP IS NOW FULL)
Led by: Maurice Lanman and Laurie Calvet
Description:  We will read (at least) 5 books on various topics that are expected to affect the future of human civilization within the next decades.
Dates and books: Tuesdays 17h00-19h00
24 September: Homo Deus: A Brief History of Tomorrow by Yuval Noah Harari
22 October: The Uninhabitable Earth: Life After Warming by David Wallace-Wells
19 November: The Age of Sustainable Development by Jeffrey D. Sachs
*Wednesday* 18 December: LikeWar: The Weaponization of Social Media by P. W. Singer & Emerson T. Brooking
14 January: AI Superpowers: China, Silicon Valley, and the New World Order by Kai-Fu Lee
25 February
24 March
5 May
2 June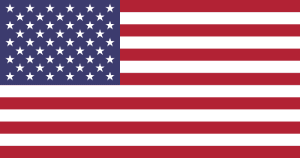 This is America: Rampages  Against Democracy (GROUP IS NOW FULL)
Led by: Ed Turner
Description: Examining America today through diverse books on the decline and death of democracy globaly and the birth and rise of autocrats at home and abroad.
Dates and books: Thursdays 17h00-19h00
26 September: The Death of Democracy: Hitlers's Rise to Power and the Downfall of the Weimar Republic by Benjamin Carter Hett
24 October: Ill Winds: Saving Democracy from Russian Rage, Chinese Ambition, and American Complacency by Larry Diamond
21 November: Fascism: A Warning by Madeline Albright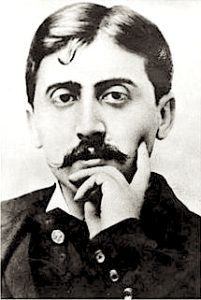 Finding time for Proust (GROUP IS NOW FULL)
Led by: Morgan Thomas
Description:There is no better way to tackle Marcel Proust's masterpiece, In Search of Lost Time, than in the company of fellow enthusiasts reading with all deliberate speed and probing its multiple layers and meanings together.  As we continue reading Volume III (The Guermantes Way) there is room for a limited number of new members who already have some experience of reading Proust. Please inquire if you are interested. Reading is in French or English. Discussions in English

Dates and books: Tuesdays 17h00-19h00
17 September
22 October
10 December
7 January
4 February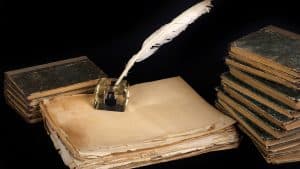 Memoir Book Group (GROUP IS NOW FULL)
Led by: Leslie de Galbert and Clydette de Groot
Description: In its 13th year, the Memoir Book Group boasts of being perhaps the only original group still meeting and comprised of virtually the same members since the inception of the Library's program many years ago! As our group's name implies, we read memoirs and follow a rigorous formula of research and presentations by each member of our group. For our 10th anniversary, we edited a booklet of all of the books we've studied, including the hundreds of "almost-reads" over the years.
Dates and books: Mondays 10h30-12h00
23 September
14 October
18 November
9 December
3 February
23 March
27 April
25 May
22 June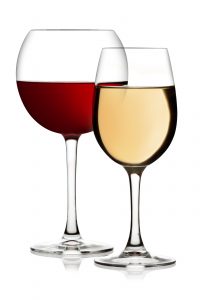 Words about Wine (Last meeting January 2020)
Led by: Josh Adler
Description: Join Paris Wine Company founder Joshua Adler for a reading group about wine. Each month, we'll read and discuss a general interest book about a different aspect of the wine world. Participants are encouraged to bring a bottle to share inspired by their reading.
Dates and Books: Thursdays 19h00-21h00
17 October: The Dirty Guide to Wine by Alice Feiring with Pascaline Lepeltier
14 November: Au Revoir to All That by Michael Steinberger
12 December: The Widow Clicquot by Tilar J Mazzeo
30 January: Judgement of Paris by George M Taber