Institutional Memberships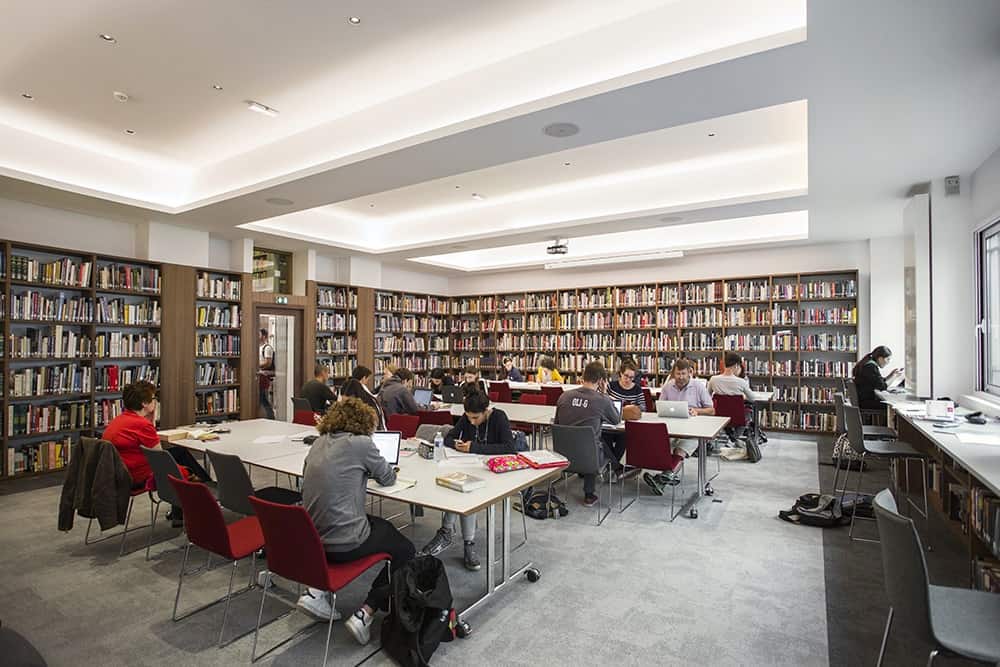 The American Library in Paris offers a comprehensive range of English-language materials and academic digital databases to suit the needs of students and faculty from universities, think tanks, cultural and governmental institutions, study abroad programs, bilingual and international schools, French lycées with the competitive OIB Anglophone section, and English language schools.
Discounted rates are available to institutions that offer Library memberships to their community members, students, and staff.
To learn more about institutional memberships, please contact Communications and Outreach Manager Carolyn Dubol at dubol@americanlibraryinparis.org.
Institutional Membership Benefits
The largest English-language circulating collection on the European continent, with 100,000 print books and magazines
A wide array of of digital resources, including: EBSCO, JSTOR, ProQuest Ebook Central, World Book Encyclopedia, RBdigital, OverDrive, and the New York Times online
Group and individual study spaces: a sound-proof reading room, a conference room, two small study rooms, an atelier "maker's" space, amongst others
Reference librarians available for research assistance
Extended hours on Tuesday and Wednesday evenings
Open on Saturdays and Sundays
Library Orientations
The Library offers a variety of orientation formats that can be adapted to suit your students' and scholars needs. Partner schools/institutions that purchase memberships for their students and faculty receive one free orientation per semester. For all others, there is a flat fee of 50€ and 5€ per attendee. To schedule a Library orientation, please contact Carolyn Dubol: dubol@americanlibraryinparis.org