Annual Gala Dinner: 19 May 2022
On 19 May, the eve of the Library's 102nd birthday, the Library community gathered at the Automobile Club de France. We spent the evening celebrating Library supporters and staff, Franco-American luminaries, and, of course, literature!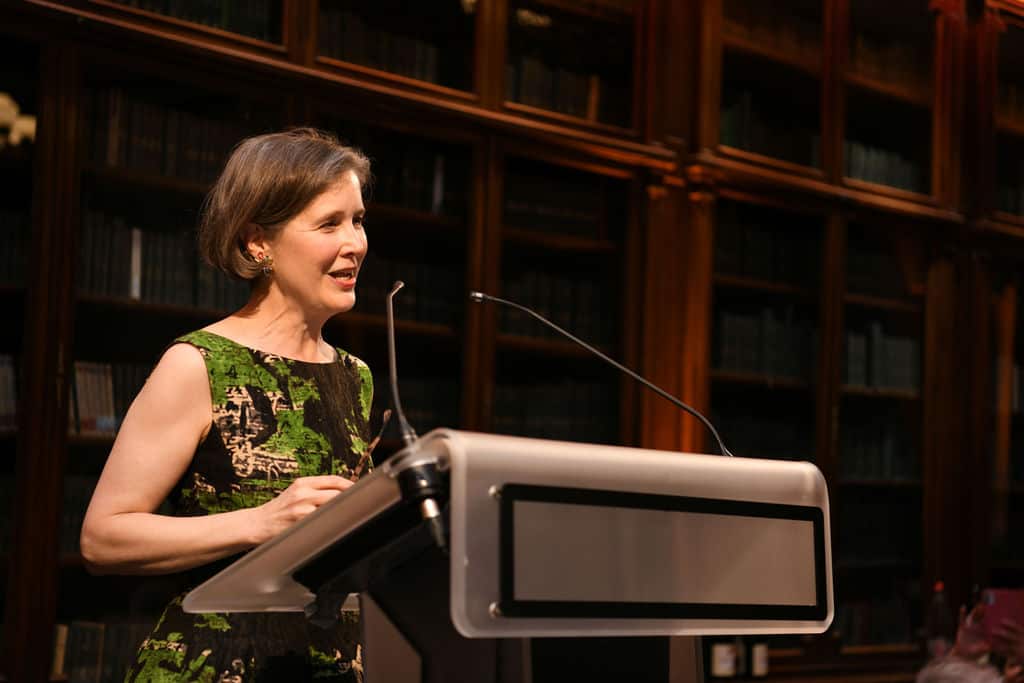 The Gala featured a speech by author Ann Patchett, written specially for the Gala and titled "Reading, Writing and Selling Books: a Literary Trifecta."
Ann Patchett is the author of eight novels and four books of nonfiction. She is the recipient of the PEN/Faulkner Award, England's Women's Prize, the Booksense Book of the Year, and has been a finalist for the National Book Critics Circle Award and the Pulitzer Prize. Her work has been translated into more than thirty languages. She was named one of the 100 Most Influential People in the World by Time magazine. In 2011, she opened Parnassus Books in Nashville. Her latest book, a collection of essays, These Precious Days, was published in November 2021.
Guests also heard from the US Ambassador to France and Monaco Denise Campbell Bauer, Board of Trustees Chairman Forrest Alogna, Library Director Audrey Chapuis, Trustee Sophie-Caroline de Margerie and ALA representative Damon Austin, former Teen Writing Group member Shelly Bakayoko, and Visiting Fellow Ian Williams. Writer and illustrator Kate Gavino introduced the audience of 200 Library supporters to a cartoon caption contest.
Photos of the evening are available on the Library's Flickr page.