Century Gala: 8 October 2020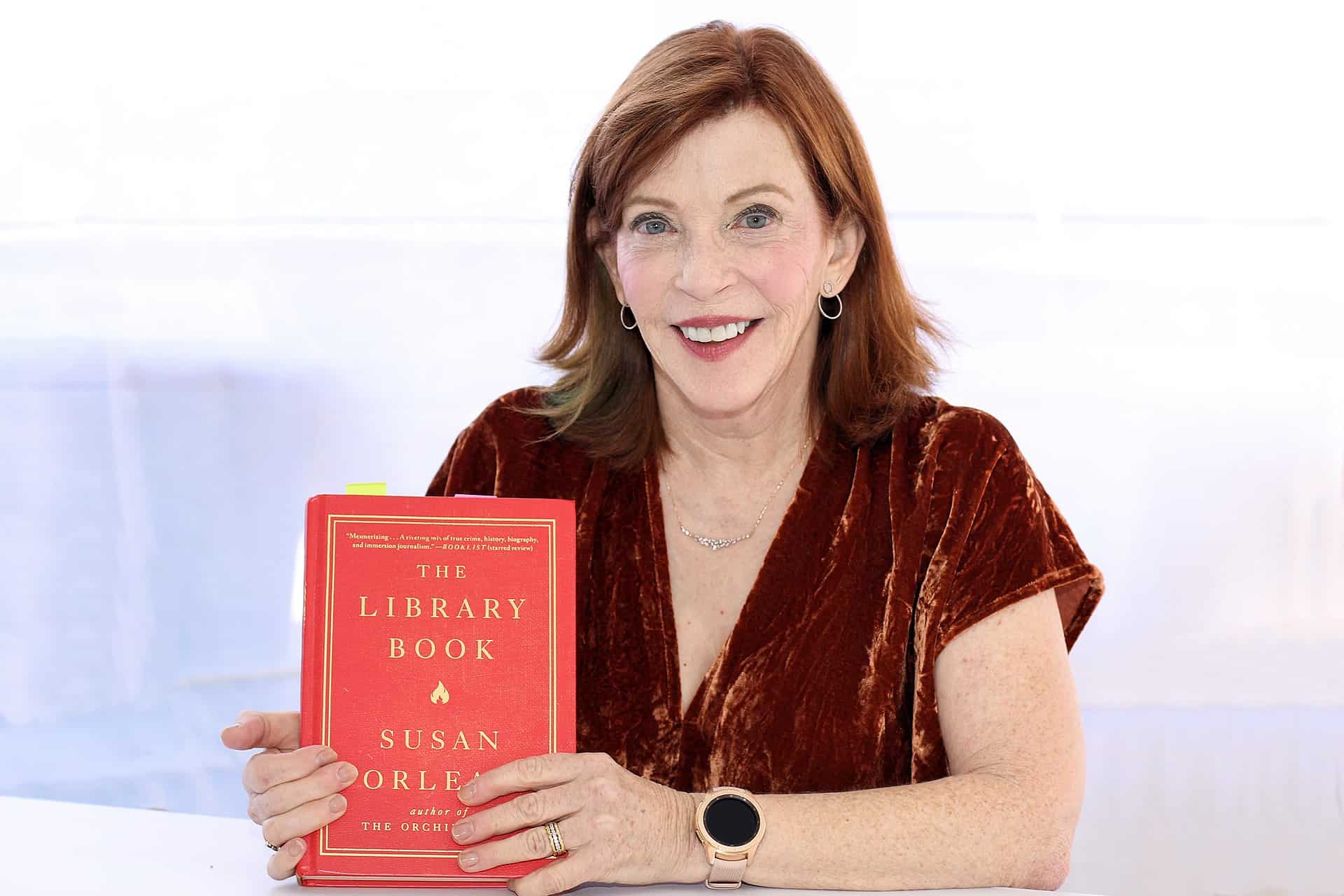 We are delighted to announce that acclaimed author Susan Orlean will be our 2020 Gala Speaker, scheduled for 8 October 2020.
Orlean is the author of eight books, including The Orchid Thief (1999), which was made into the Academy Award-winning film Adaptation, starring Nicolas Cage and Meryl Streep. In 2018 she published The Library Book about the arson fire at the Los Angeles Public Library. It won the California Book Award and the Marfield Prize, was nominated for the Andrew Carnegie Medal, and was a New York Times bestseller and Notable Book of 2018. Orlean is currently adapting The Library Book for television. She has been a staff writer for The New Yorker since 1992 and has also contributed to Vogue, Rolling Stone, Outside, Esquire, and The New York Times Magazine.
Every year, the American Library in Paris hosts a gala dinner featuring a prominent speaker. This event is the Library's most important fundraiser of the year. Recent Gala speakers have included Martin Amis, Salman Rushdie, Stacy Schiff, John Irving, Michael Chabon and Ayelet Waldman, Antony Beevor, Joyce Carol Oates, Sebastian Faulks, Scott Turow, and Christopher Buckley.
This year's Gala will be a truly hybrid affair combining meaningful in-person interaction with live, online programming. The Century Gala will feature:
• An invitation to one of our small, private dinners hosted at the home of a Library supporter. Dinners will be hosted simultaneously throughout Paris, the US, and beyond.
• A live video stream from all dinner locations with the opportunity to interact with other parties.
• A live keynote address from award-winning author Susan Orlean.
• An interactive, online event including a silent auction, never before seen archival footage, guest appearances, and much more.
Purchase your tickets
Table sponsorship
• 15 000€ – Corporate sponsorship rate of Gala table
• 12 000€ – Library friends and family sponsorship rate of Gala table
Individual tickets
• 1 000€  – Two (2) invitations to Gala dinner, digital access to Gala event, two (2) entries into raffle, photo in Gala event book, gifts, and more.
• 550€ – One (1) invitation to Gala dinner, digital access to Gala event, one (1) entry into raffle, photo in Gala event book, gifts, and more.
• 300€ – Digital access to Gala event, acknowledgement in Gala event book, one (1) entry into raffle, and more.
To purchase tickets or for more information, contact Advancement Manager Morgan Wurzburger: gala@americanlibraryinparis.org.
Susan Orlean photo by Larry D. Moore – Own work, CC BY-SA 4.0, https://commons.wikimedia.org/w/index.php?curid=74083144