Sponsored Memberships
The Library established the Sponsored Membership Program in 2018 to help connect people in need with Library resources and services by offering no-cost annual memberships to eligible individuals and families.
To help identify prospective recipients, the Library has previously partnered with the following organizations: Association Pierre Claver, AAWE Community-wide Refugee Task Force, Wintegreat, and YES Akademia.
If you are interested in learning more about Sponsored Memberships or are considering a gift in support of the program, please contact Communications and Outreach Manager Carolyn Dubol: dubol@americanlibraryinparis.org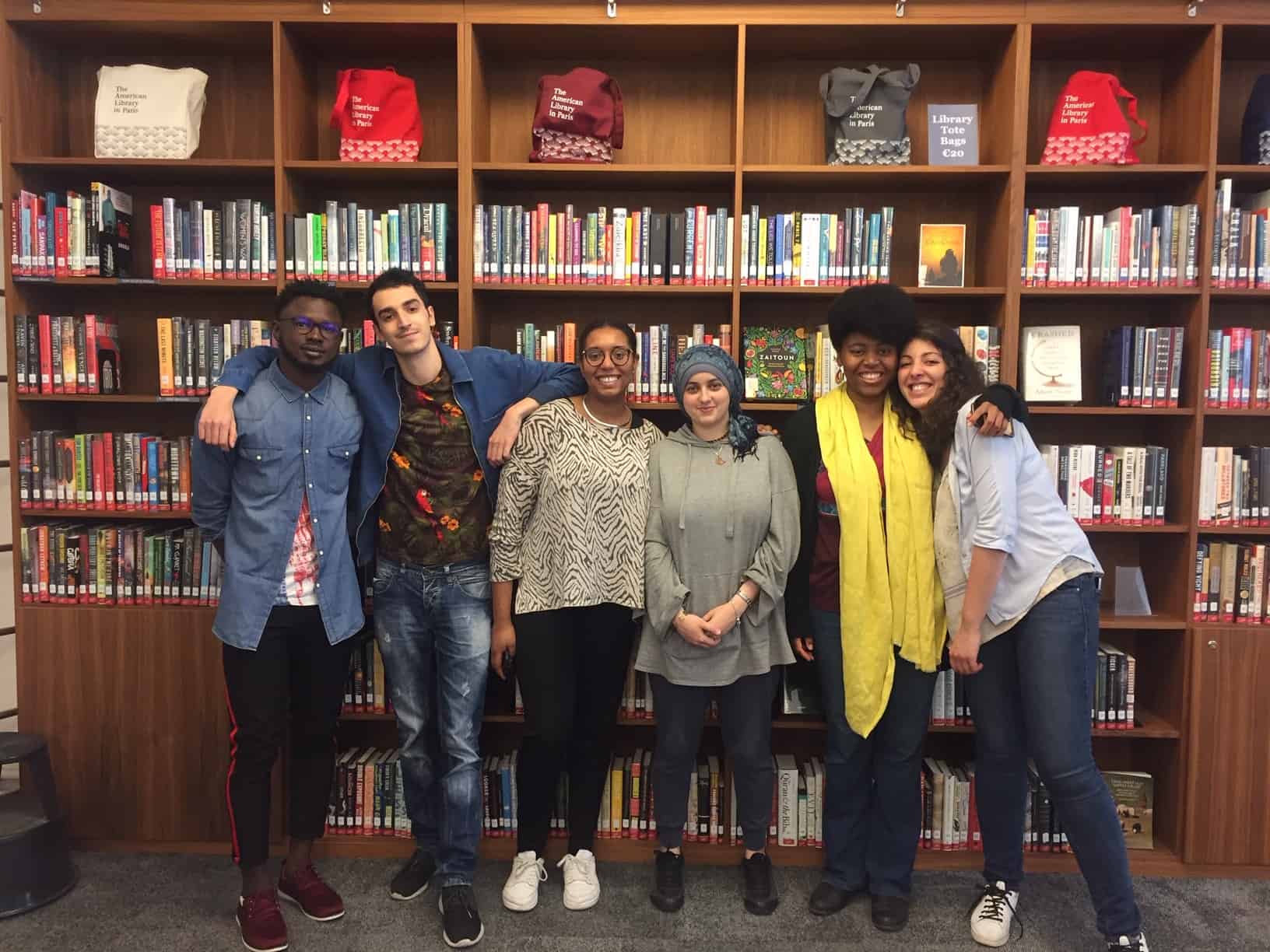 The AAWE Community-wide Refugee Task Force, founded in 2016, provides a forum for cross-organizational connections. Participants include AAWE, Every Child is a Gem, Compassion Without Borders, Association Pierre Claver, FAWCO, the American Church in Paris, and the American Cathedral of Paris, and the Unitarian Universalist Fellowship of Paris. 
Wintegreat is a social start-up whose mission is to prevent social downgrading for refugees by allowing them to bounce back to being an actor in their host society. Wintegreat coordinates an ecosystem of coaches and mentors which redirect statutory refugees towards a 12-week springboard program established in select French "grand ecoles," which includes intensive French and English courses and a practical guide to living in France.
YES Akademia (YAKA) is a global grassroots for-social-profit organization founded in 2012 with a mission to combat physical and mental segregation and empower the next generations as changemakers and entrepreneurs of their own lives. YAKA offers extra-curricular pedagogical empowerment programs to youth (ages 15-35) who are inspired to create change and who are from mixed social backgrounds and marginalized Parisian neighborhoods.
The American Library in Paris will collaborate with these organizations to identify students and families who would most benefit from membership to the Library for early childhood development, academic studies, and career advancement.