Project 100: Building the future, reader by reader
As the American Library in Paris celebrates its centennial, we are launching an ambitious campaign in order to bring your vision of the Library of the future into being. Building upon the Library's past successes, including a 2016 renovation that has drawn over 1,000 new members, Project 100 marks the next exciting era of this august institution.
While preparing for this project, we spoke to scores of members and supporters like you, and unsurprisingly, we found that the Library means different things to each of you:
Some of you come to work silently, but not in solitude.
Some of you come to find the next book that will change your life.
Some of you come to have conversations that make you think differently.
Some of you come to teach your children about the magic of words.
Whatever the Library means to you, you can be a part of creating the Library of the future, for our current community and beyond.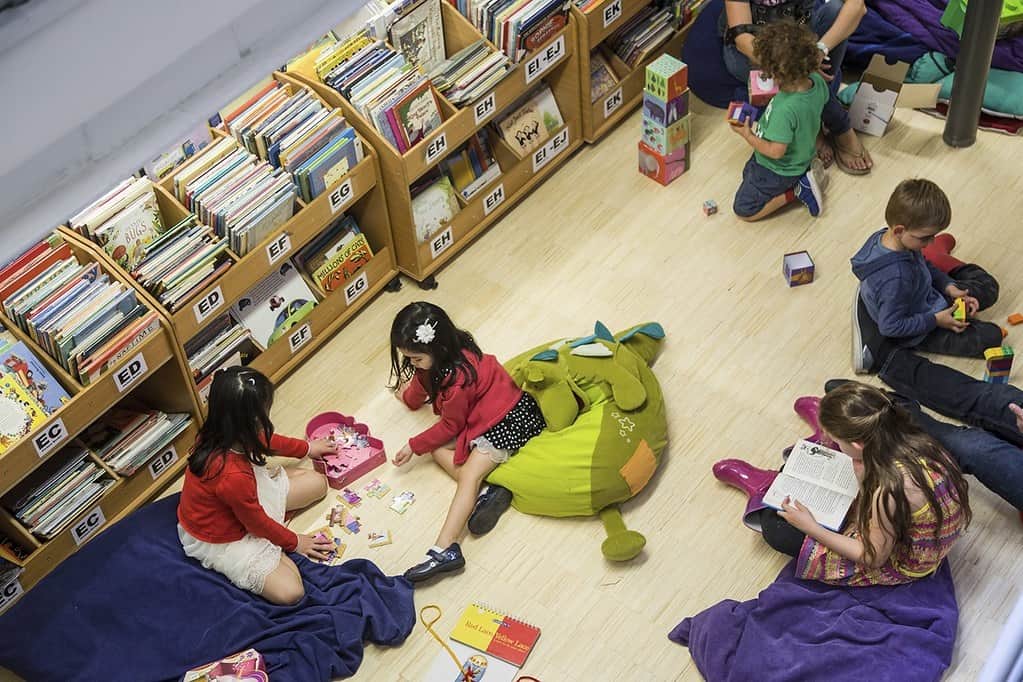 For over 100 years the Library has served as a center for cross-cultural exchange, a repository of ideas, and a haven for those who value the life of the mind. Together, we can build on those traditions and create new ones, for the readers of today and tomorrow. With your help, Project 100 will fund new spaces and programs that are important to you:
An expanded and enhanced Children's and Teens' Library. Project 100 will double the existing space and transform it into a more comfortable environment where young readers will gather, study, enjoy beloved books, and make new discoveries.
Enriched intellectual and cultural offerings for users of all ages, including more opportunities for meaningful exchange between readers, writers, and thinkers.
A refreshed collection in your preferred subjects and formats, whether digital or print.
Solid infrastructure upon which the Library will stand for generations to come, including ever-improving technology, a healthy endowment, and an organizational ethos founded on excellent, welcoming service.
Project 100 has the goal to raise €1 million with a variety of funding opportunities.
Ways of Giving
Cash Gifts
You may wish to consider supporting Project 100 through an outright gift of cash payable by check, credit card, or wire transfer. Your gift is tax deductible in both France and the United States.
Multiple-year pledge
You can also make payments by a pledge a gift that is contributed over a period of up to several years.
Gift of stocks, bonds, and mutual funds
Giving appreciated securities (held more than one year) can be a tax-efficient way to contribute. If you are a U.S. taxpayer, you will not owe capital gain taxes and will receive a tax deduction for the appreciated value of the securities (of any type, including stocks, bonds or mutual funds).
Matching gifts
Many corporations sponsor Matching Gift Programs to match an employee's charitable donation with a contribution by the corporation. In this way donors can easily leverage the value of their contribution; in some cases the matching contribution is as high as three to one.
Please contact advancement coordinator Morgan Wurzburger at wurzburger@americanlibraryinparis.org about other ways to give.
The American Library in Paris is a 501(c)(3) non-profit organization and an organisme d'intérêt général for French tax purposes. All contributions are tax-deductible to the full extent allowed by law and will be acknowledged with a tax receipt.