Banned Books Week: Celebrate the freedom to read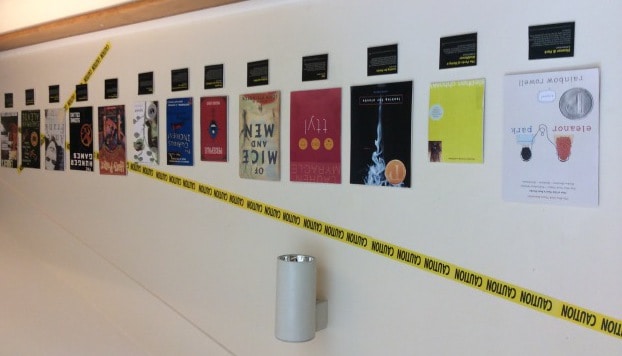 The freedom to not only to choose what we read, but also to select from a full array of possibilities, is firmly rooted in the First Amendment to the U.S. Constitution, which guarantees freedom of speech and freedom of the press. Although we enjoy an increasing quantity and availability of information and reading material, we must remain vigilant to ensure that access to this material is preserved; would-be censors who continue to threaten the freedom to read come from all quarters and all political persuasions. Even if well intentioned, censors try to limit the freedom of others to choose what they read, see, or hear.

Sex, profanity, and racism remain the primary categories of objections, and most occur in schools and school libraries. Frequently, challenges are motivated by the desire to protect children. While the intent is commendable, this method of protection contains hazards far greater than exposure to the "evil" against which it is leveled. U.S. Supreme Court Justice William Brennan, in Texas v. Johnson, said, "If there is a bedrock principle underlying the First Amendment, it is that the Government may not prohibit the expression of an idea simply because society finds the idea itself offensive or disagreeable." Individuals may restrict what they themselves or their children read, but they must not call on governmental or public agencies to prevent others from reading or viewing that material.
Banned Books Week brings together the entire book community (including librarians, booksellers, publishers, journalists, teachers, and readers of all types) in celebration of the freedom to read. It's an annual event held during the last week of September with the intent of highlighting the value of free and open access to information. Come and check out the banned books on display in the Teen Mezzanine and in the reading room at the Library.