Megan Mayhew Bergman on natural farming and sustainability
Join Library Visiting Fellow Megan Mayhew Bergman on Wednesday 20 April at 10h00 in a discussion about the way literature intersects with activism, particularly as it relates to natural farming and sustainability. She'll discuss her own daily life on a small farm in Vermont, provide suggested reading, and talk about the importance – and challenges – of writing socially-conscious work.
Here are some of her recommended reading for farming/socially-conscious writing:
The Social Conquest of Earth by Edward O. Wilson
Moral Ground: Ethical Action for a Planet in Peril by Wendell Berry
Eating Animals by Jonathan Safran Foer
Silent Spring by Rachel Carson
About the speaker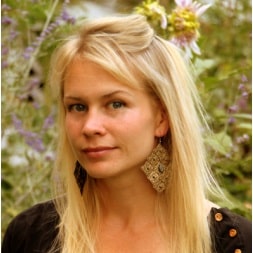 Megan Mayhew Bergman was raised in North Carolina and now lives on a small farm in Vermont. She is the Associate Director of Bennington College's MFA program.
Megan studied anthropology at Wake Forest University, and completed graduate degrees at Duke University (MA) and Bennington College (MFA). She has had fellowships from Breadloaf and the Millay Colony for the Arts. The Fellowship of Southern Writers will award her the Garrett Award for Fiction in April 2015.