The Library is pleased to present the Culture Picks for the month of March, thanks to the arduous research of volunteer Mike Duffy. Our Picks this month include an outstanding exhibition of Camille Corot's figurative works, many of them from private collections and therefore rarely seen in public, and a wonder-filled show of 28 works by American artist Jim Dine at the Centre Pompidou. For families, there's an interactive and multi-dimensional exhibition that examines what cold means to people, animals, and plants.
COROT, THE PAINTER AND HIS MODELS
MUSEE MARMOTTAN MONET
8 February—18 July 2018
Camille Corot, the great 19th century landscape artist, painted more than 250 figurative works mostly using models, mostly kept in his studio, and almost never displayed publicly or sold. Although little known during his lifetime, these paintings were offered at auction on his death and are now scattered throughout Europe and North America.  This outstanding exhibition offers a very rare chance to enjoy a generous selection of pieces from the start to the very last year of his career which spanned most of the century.
Throughout his lifetime, Corot appears to have used his figurative paintings as a means to experiment with technique and especially with brushwork and color. These works, unlike his landscapes, reflect his stretching, trying to keep up with younger, successful artists. Late in his life, he shows flashes of a completely modern style as in La Dame en bleu (Lady in Blue), a prized possession of the Louvre, the final piece in this exhibition, considered a masterpiece on par with his contemporary Manet. Praised during his life as "the greatest landscape painter of our time," Corot, we can now see, was an exceptional painter figurative painter whose work traces the artistic currents of his time.
Recommended books from the Library collection: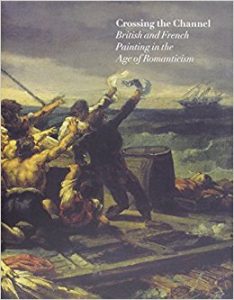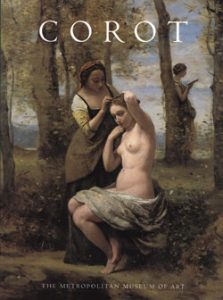 ---
JIM DINE, PARIS RECONNAISSANCE
CENTRE POMPIDOU
14 February—23 April 2018

American artist Jim Dine has graced Paris with a wonder-filled gift of 28 works now on display at the Centre Pompidou. The paintings, sculptures, constructions and poetry show the vast range of an artist who cannot be simply boxed within the confines of any school or movement. He is often tagged as a Pop Artist and he clearly has affinities with the abstract expressionists. He has called himself a "romantic expressionist" and as early as 1963 stated, "I don't think…that the best painting is being done as a movement. More than popular images I'm interested in personal images, in making paintings about my studio, my experiences as a painter, about painting itself, about color charts, the palate…but used differently."
The bright colors, the Pinocchio sculptures identified as the artist, the canvases, sculptures and constructions embellished with shovels and other tools, the changing styles and enduring images—all of these are found among the works which now make the Centre Pompidou the home to the largest museum collection of Jim Dine works. One particular piece with drip painting over tools hanging in a very three dimensional arrangement illustrates clearly his integration of styles, movements, influences into his unique expression of self, the unending theme of his life's work.
Recommended books from the Library collection: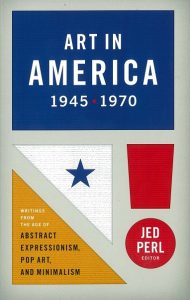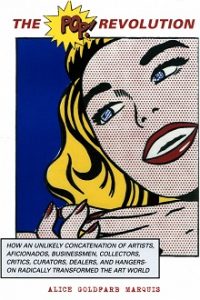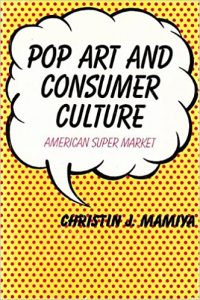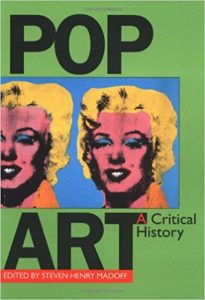 ---
FROID (COLD)
LA CITE DES SCIENCES ET L'INDUSTRIE
8 February—16 September 2018
The multi-dimensional exhibition, Froid, explores, examines and explains what "cold" means to people, animals and plants through hands-on and screen-based activities. What does it mean to be cold? How cold can it get? How do animals survive in cold weather? How does a refrigerator work? What happens when metals freeze? This is a fun, involving exhibition which brings science to life in imaginative ways for children and the curious of all ages, and, of course, there is much more to see and to do at La Cité des Sciences et de l'Industrie.
For those who want to experience the challenge and adventure of travel in very cold climes, an excellent article appears in the 12-19 February 2018 issue of the New Yorker, which is in the Library collection onsite and online via RBdigital, entitled "The White Darkness—A Solitary Journey Across Antarctica" by David Grann.
Recommended books from the Library collection: