Happy New Year! January in Paris means short days and as of late, lots of rain and cold temperatures. Thankfully, there are many reasons to go indoors and enjoy the final months of some of the fall's best exhibitions. As always, we've selected books from our collection to go along with your cultural visits. Happy visiting and reading!
PARIS FASHION WEEK: HAUTE COUTURE
22 January—25 January 2018
Twice a year, hundreds of fashion editors, stylists, models, designers, photograpers, and celebrities descend on Paris to discover the latest trends and must-have styles for the coming season. You may not have a coveted front-row seat at the hottest runway show or an invite to the most elite party, but you can still attend one of the many shows that are open to the public during this time. See the Paris Fashion Week website for the details.
Recommended books from the Library collection:
---
DEGAS, DANCE, DESSIN: A TRIBUTE TO DEGAS WITH PAUL VALÉRY
MUSÉE D'ORSAY
28 November 2017—25 February 2018
On the centenary of his death, the Musée d'Orsay pays tribute to Edgar Degas (1834-1917) with an exhibition based around the little known work by the writer, poet, and thinker, Paul Valéry (1871-1945). The friendship between Degas and Valéry lasted more than twenty years and resulted in an essay published by Editions Vollard in 1937, Degas, Danse, Dessin. Both intimate and universal, it conveys a poetic, fragmentary image of the painter's personality and his art, and a kind of meditation on the creative process. In the exhibition, archival documents on display show these men and their social interaction. Degas' numerous drawings and Valéry's famous notebooks reveal the importance of these works, which were, for both, the crucible of their art.
Recommended books from the Library collection: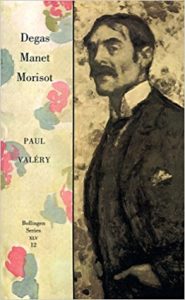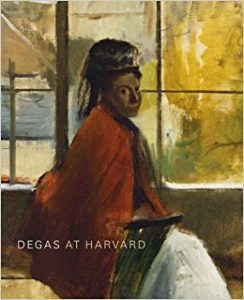 ---
LA FOLIE EN TETE: THE ORIGINS OF OUTSIDER ART
MAISON VICTOR HUGO
16 November 2017—18 March 2018
As Romanticism – and its "frenetic" creation – revived the notion of madness and its relationship to genius, perceptions of mental illness in the 19th century were changing. The evolving field of psychiatry paid closer attention to the words of the mentally ill, and then their artistic "productions." The artwork of mental health patients was clandestine, fragile, using asylum walls or whatever material they could find, but it gradually attracted the attention of psychiatrists who became the first collectors, the first "critics," and who were the true inventors of the "art of madness," in an archaeological sense. This exhibition focuses not on images of insanity, but rather on the artistic productions of the mentally ill going back as far as possible, in order to examine the driving force behind artistict creation…without safeguards.
Recommended books from the Library collection: