The Library welcomes Doug Dechow and Anna Leahy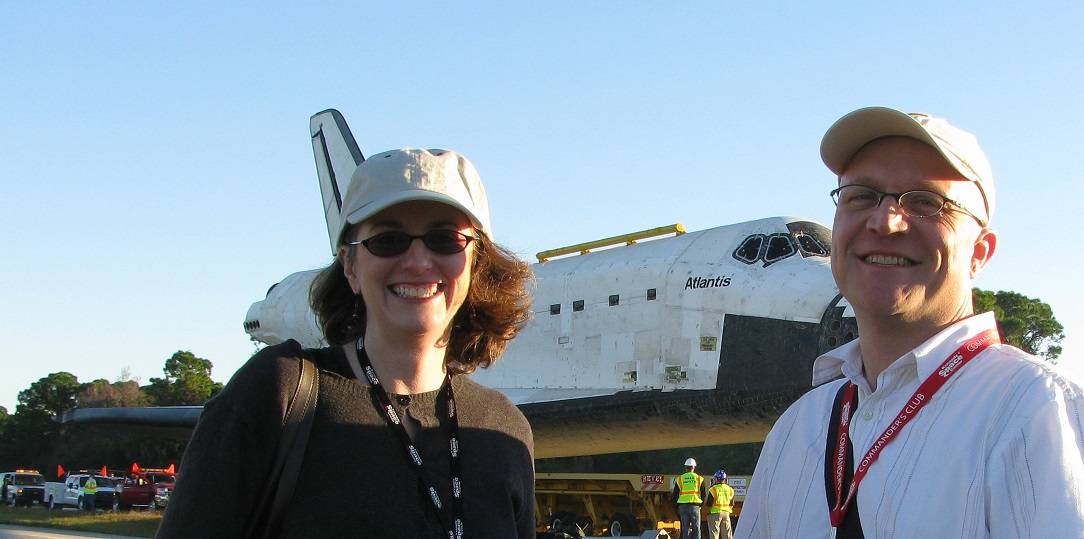 The Library is pleased to welcome our Visiting Fellows Doug Dechow and Anna Leahy, both from Chapman University, who will be staying with us for the month of October. We asked them to write something about each of the programs they will be doing at the Library, and here is what they wrote:
On Saturday 15 October at 14h00, Anna Leahy will lead a poetry workshop: "As a poet, I'm particularly interested in the ways that form and structure shape content and in the ways that subject matter may lead to particular choices about form. In my own poetry writing, I often give myself constraints or challenges to see what might emerge. Though sometimes such exercises are a flop, I especially enjoy writing something that I couldn't have—or wouldn't have—written without certain constraints. In addition, I believe that reading the work of others and thinking about the choices other poets have made in their work is a great way to prevent writer's block, get out of a rut, and generate new ideas.
I plan to share some of my favorite work by poets such as Lucille Clifton, Dorianne Laux, and Nancy Kuhl, and to talk about the choices those poets made—consciously or unconsciously—in writing their poems. Participants in this session will practice some of the constraints or techniques used in these published poems by drafting their own work. We can share these new attempts, and we might even draft a group poem in which we each contribute a line or two based on constraints we all use."
On Tuesday 18 October at 19h30, Doug Dechow will discuss CAWL: "What the humanities and the nascent digital humanities offer to solving big questions can be found by sifting through our collective experiences, the written experiences of human beings over time and in particular circumstances. The humanities remind us that many of the world's problems aren't exclusively the result of one cause or another. The Digital Humanities allow us to analyze, categorize, and visualize the shared record of our experiences that is the humanities for 'every' past instance of, for example, a catastrophe such as hunger, famine, or crop failure. In other words, I'm interested in the Digital Humanities because it allows us to ask new questions and because it helps us find answers.
I'm a digital humanist who works, under a grant from the National Endowment for the Humanities, with the Center for American War Letters (CAWL) at Chapman University. This archive contains personal, war-related correspondences from the American Revolution through to emails sent from Iraq and Afghanistan. I plan to talk about how we accept donated materials, digitize these materials, and use them to ask important questions. I'll share some of what I hope will come out of this project in the context of what 'digital' can do for the humanities."
On Wednesday 26 October at 19h30, both Dechow and Leahy will explore aviation: "We'll read excerpts from our book Generation Space: A Love Story, which was five years in the making and will be published in April. We'll discuss some of the research, writing, and revision that went into this book and also how this project emerged from another, earlier idea we had about the Spruce Goose, the supersonic passenger jet Concorde, and the space shuttle as redeemed aircraft. Concorde is one of the reasons we wanted to spend time in France, and our preparatory work has opened up new, unexpected ideas related to our abiding interest in aviation.
We believe that serendipity is one of the most powerful forces in the universe, so we hope this talk will explore how, as writers, one thing leads to another but not necessarily exactly where we expect and how our fellowship in Paris fits into our larger life of serendipity. While we're here, we're also interested in hearing others' stories about and memories of the Space Age, Concorde, and related topics."