Poetry with Scott Hobbs Bourne (ages 6–12)
May 14 @ 11 h 00 min

-

12 h 00 min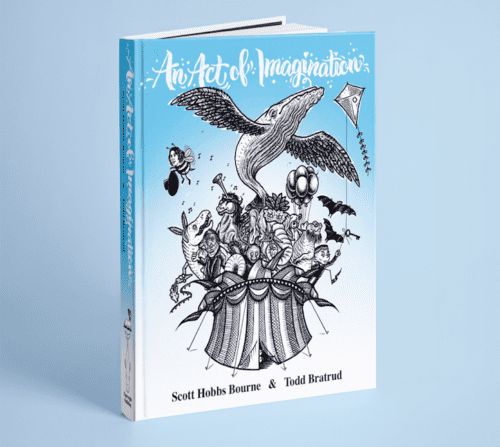 Poetry with Scott Hobbs Bourne

For ages 6–12
Join Scott Hobbs Bourne, author of An Act of Imagination for an interactive poetry workshop. Bourne will read several poems from his book, and brainstorm ideas with the group before leading participants in the creation of their own poems. Read more about Bourne's book of poetry here.
Each child (aged 6–12) may participate in the program on their own, while their chaperone remains inside the Library.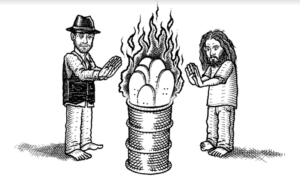 About the authors of An Act of Imagination: Scott Bourne and Todd Bratrud met in 1998. Scott was skateboarding professionally and Todd had just become the art director at Consolidated Skateboards, one of the companies who sponsored Scott. A friendship quickly sparked over ideas and illustrations. Since then, Todd has created graphics for nearly every major skateboard company and several shoes in collaboration with Nike. He calls Grand Forks home, working from his studio and running an independent skateboard brand called SEND HELP. Scott began his writing career with a monthly column in Slap skateboard magazine. Since then, he has published a novel, a book of short stories, several journals and a trilogy of poems. His poetry has been put to score by American composer Shinji Eshima, which premiered at San Francisco Opera Lab in April of 2016. Scott now lives in Paris. The short poems collected in the book are inspired by his two children.
Important information: This event is for Library members, and advance registration is required. Masks are strongly encouraged for all Library visitors ages 6 and up, staff, and volunteers. Caregivers are expected to familiarize themselves with the Library Policy for Children and the Rules and Code of Conduct so that we can provide a pleasant library environment for all patrons. Questions about collections and programs for children and teens can be sent to the Library's Children's and Teens' Services Manager, Celeste Rhoads: celeste@americanlibraryinparis.org.
Children in the Library Policy
We are an independent, nonprofit organization celebrating our 101st year of service. With your continued support, we are able to provide over 200 programs each year for ages 0–18. If you would like to support the Library, you can make a donation to help sustain this vital institution, and programs such as this one.
Related Events