(Online) A Guide to Ulysses with Patrick Hastings
May 12 @ 19 h 30 min

-

20 h 30 min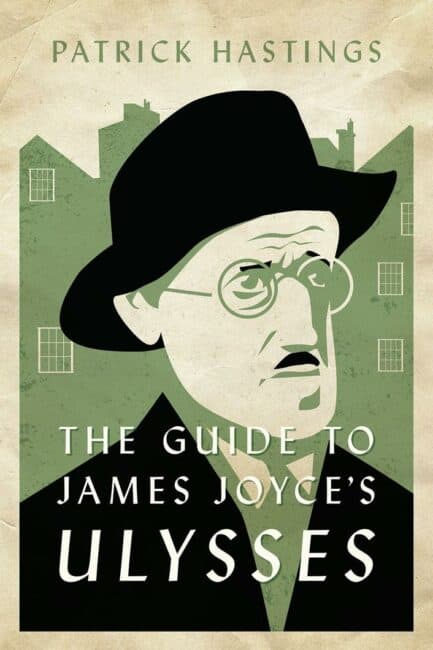 Join Evenings with an Author (online*) to discuss
The Guide to James Joyce's Ulysses
with author Patrick Hastings
Click here to RSVP
Author and educator Patrick Hastings first discovered Ulysses while living and working at the Shakespeare & Co. bookstore on the left bank of Paris. He now returns to the cobbled streets of the rive gauche to speak about his debut release, The Guide to James Joyce's Ulysses, a product of years of dedicated study of and reverence for Joyce's text. 
No one forgets their first experience reading Ulysses. Hastings, wielding his pedagogical background, is not interested in infringing upon this experience, but enhancing it. The guide's remarkable feat is to make Ulysses accessible without condescending to the reader or compromising the intellect and humor of the work. Rather than dictating how to interpret the novel, Hastings provides the reader with the tools for constructing their own interpretations: relating historical context, explaining the myriad allusions and Joycean vocabulary, and even producing detailed maps of each episode. With his infectious enthusiasm and scholarly rigor, Hastings has made the challenge of reading literature's most daunting book surmountable.
Click here to RSVP
About the speaker:
Patrick Hastings is the English Department Chair at Gilman School in Baltimore, Maryland. He is the creator of Ulyssesguide.com, a free website which offers background on Ulysses, detailed analysis of each episode, and resources for further reading. Hastings has been researching Joyce and Ulysses since 2003, and has been published in the James Joyce Quarterly.
Registration required. Free and open to the public.
*Due to unforeseen pandemic-related events, the discussion will only be available online. Thank you in advance for your understanding. 
Click here to RSVP
••••••••••••••••••••••••••••••••••••••••
Important on-site information regarding COVID-19: Masks remain strongly recommended, per the French Ministry of Health.

Related Events