Paris by Phone: A Reading with Pamela Druckerman (ages 5–adult) [VIRTUAL; RSVP REQUIRED]
March 6 @ 11 h 00 min

-

12 h 00 min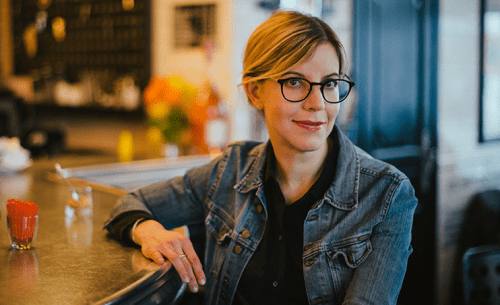 For children ages 5+ their families

Enjoy a reading of Paris by Phone by bestselling author Pamela Druckerman, followed by a Q&A.

The magic of independence meets the meaning of home in the picture book debut of the #1 bestselling author of Bringing Up Bébé. When Josephine Harris decides that Paris is where she really belongs, all it takes is a quick call on her magical phone to whisk her away. The city of lights has fancy cafés, baguettes under every arm, the Eiffel Tower, and a fabulous new family who can't wait to show her around.
Join us as Pamela reads Paris by Phone from her own home in the city of light, and then stick around for a Q&A about her writing process and the inspiration for her first picture book.
About Pamela:
Pamela Druckerman is the author of five books including Bringing Up Bébé, which has been translated into 30 languages and optioned as a feature film by Blueprint Pictures. (Its UK title is French Children Don't Throw Food.) Pamela also wrote There Are No Grown-Ups: A Midlife Coming-of-Age Story, Bébé Day By Day: 100 Keys to French Parenting and Lust in Translation: Infidelity from Tokyo to Tennessee. Her rhyming picture book for kids, Paris by Phone, illustrated by Benjamin Chaud, will appear in February 2021. Pamela writes a column about France for The New York Times, and the Dress Code column for 1843/The Economist. Her op-eds, essays, articles and reviews have also appeared in the The Atlantic, Harper's, The New York Review of Books, The New York Times Book Review, New York Magazine, Marie Claire, Vanity Fair France, Madame Figaro, The Washington Post, The Guardian, the Financial Times, The Times (UK), The Sunday Times (U.K.) and many other publications. She has appeared as a commentator on All Things Considered, Morning Edition, BBC Woman's Hour, Good Morning America, the Today Show, CNN, CNBC, MSNBC, PRI, the CBC, Europe1, Le Grand Journal, On n'est pas couché, France24 and Oprah.com.
This event requires advance registration. Click HERE to register.
This event is free and open to the public. We thank you for your continued support and for being a part of the Library community! If you would like to support the Library, you can donate here to help sustain this vital institution in its 100th year of service.
Related Events