Lettres d'Amérique: Laila Lalami in conversation with Elizabeth Martin-Shukrun
September 8 @ 19 h 30 min

-

21 h 00 min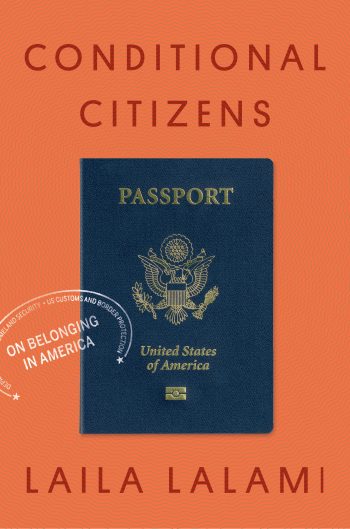 This September 2021, the American Library in Paris invites you to discover the new voices in American literature. A virtual series, Lettres d'Amérique (6–27 September) will explore issues at the heart of contemporary America: race, immigration, citizenship, historical trauma, addiction, and gun violence. The range of this year's speakers is as rich as it is diverse. There is ferocity and humor from Tommy Orange and Jenny Zhang; there is violence and memoir from Laila Lalami; and there are dark portraits of American society from Yaa Gyasi and Nana Kwame Adjei-Brenyah.
 In its mission to showcase the brightest American literary talents to a French audience, Lettres d'Amérique serves as a robust preview of Festival America's twentieth anniversary celebration next September 2022. The series is co-sponsored by Festival America and the U.S. Embassy in France, in partnership with Transfuge magazine.
••••••••••
In her new work of nonfiction, Conditional Citizens, Laila Lalami examines immigration, citizenship and assimilation. Recounting her unlikely journey from Moroccan immigrant to U.S. citizen, Lalami questions the boundary of what it means to be an American from historical, political, and literary perspectives.
Lalami was born in Rabat and educated in Morocco, Great Britain, and the US. She is the author of four novels. Her writing has appeared in the Los Angeles Times, the Washington Post, the Guardian, the New York Times, among others. She lives in Los Angeles, where she works as a professor of creative writing at the University of California at Riverside.
This conversation is part of the Lettres d'Amérique conversation series organized by the American Library in Paris, the U.S. Embassy in France, Festival America and Transfuge magazine. For more information about the series, please visit: americanlibraryinparis.org/lettres.
••••••••••
En septembre 2021, the American Library in Paris vous invite à découvrir les nouvelles voix de la littérature américaine. Une série virtuelle, Lettres d'Amérique (6–27 septembre) explorera les questions au cœur de l'Amérique d'aujourd'hui : race, immigration, citoyenneté, traumatismes historiques, addiction et violence armée. L'éventail des intervenants de cette année est aussi riche que varié. De la férocité et de l'humour avec Tommy Orange et Jenny Zhang ; à la violence et aux mémoires avec Laila Lalami ; en passant par les sombres portraits de la société américaine de Yaa Gyasi et de Nana Kwame Adjei-Brenyah.
Dans sa mission de présenter les plus brillants talents littéraires américains à un public français, Lettres d'Amérique sert d'avant-première à la célébration du vingtième anniversaire du Festival America en septembre 2022. La série est soutenue par le Festival America, l'ambassade des États-Unis d'Amérique en France et Transfuge.
••••••••••
Dans son nouvel ouvrage de non-fiction, Conditional Citizens, Laila Lalami examine l'immigration, la citoyenneté et l'assimilation. En racontant son parcours improbable d'immigrante marocaine à citoyenne américaine, Lalami questionne les limites de ce que signifie être Américain d'un point de vue historique, politique et littéraire.
Lalami est née en 1968 à Rabat et a fait ses études au Maroc, en Grande-Bretagne et aux États-Unis. Elle est l'autrice de quatre romans. Elle a publié des critiques littéraires et des essais politiques dans le Los Angeles Times, le Washington Post, le Guardian, le New York Times, et ailleurs. Elle vit à Los Angeles, où travaille en tant que professeure de création littéraire à l'Université de Californie à Riverside.
Cette conversation fait partie de la série Lettres d'Amérique organisée par the American Library in Paris, Festival America, L'Ambassade des États-Unis d'Amérique et Transfuge. Pour plus d'informations, vous pouvez consulter le site : americanlibraryinparis.org/lettresfr.