Lettres d'Amérique: Yaa Gyasi in conversation with Eula Biss
15 September 2021 @ 19 h 30 min

-

21 h 00 min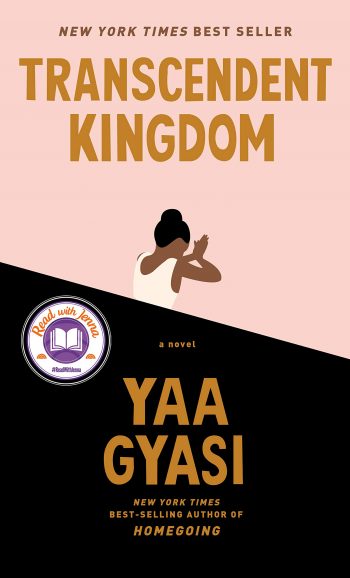 This September 2021, the American Library in Paris invites you to discover the new voices in American literature. A virtual series, Lettres d'Amérique (6–27 September) will explore issues at the heart of contemporary America: race, immigration, citizenship, historical trauma, addiction, and gun violence. The range of this year's speakers is as rich as it is diverse. There is ferocity and humor from Tommy Orange and Jenny Zhang; there is violence and memoir from Laila Lalami; and there are dark portraits of American society from Yaa Gyasi and Nana Kwame Adjei-Brenyah.
 In its mission to showcase the brightest American literary talents to a French audience, Lettres d'Amérique serves as a robust preview of Festival America's twentieth anniversary celebration next September 2022. The series is co-sponsored by Festival America and the U.S. Embassy in France, in partnership with Transfuge magazine.
••••••••••
In her second novel, Transcendent Kingdom, Gyasi looks to science, faith, and the past to tell a raw and intimate story of a Ghanaian family in Alabama. Contemplating the repercussions of human trafficking in America and West Africa, Gyasi also explores the opioid crisis, mental health, and the family bonds that at once hold us together and tear us apart.
Gyasi was born in Ghana and raised in Alabama. Her first novel, Homegoing, received critical acclaim in the U.S., and the National Book Foundation named Gyasi to its annual list of the five most outstanding young authors. Gyasi holds a BA in English from Stanford University and an MFA from the Iowa Writers' Workshop.
This conversation is part of the Lettres d'Amérique conversation series organized by the American Library in Paris, the U.S. Embassy in France, Festival America and Transfuge magazine. For more information about the series, please visit: americanlibraryinparis.org/lettres.
••••••••••
En septembre 2021, the American Library in Paris vous invite à découvrir les nouvelles voix de la littérature américaine. Une série virtuelle, Lettres d'Amérique (6–27 septembre) explorera les questions au cœur de l'Amérique d'aujourd'hui : race, immigration, citoyenneté, traumatismes historiques, addiction et violence armée. L'éventail des intervenants de cette année est aussi riche que varié. De la férocité et de l'humour avec Tommy Orange et Jenny Zhang ; à la violence et aux mémoires avec Laila Lalami ; en passant par les sombres portraits de la société américaine de Yaa Gyasi et de Nana Kwame Adjei-Brenyah.
Dans sa mission de présenter les plus brillants talents littéraires américains à un public français, Lettres d'Amérique sert d'avant-première à la célébration du vingtième anniversaire du Festival America en septembre 2022. La série est soutenue par le Festival America, l'ambassade des États-Unis d'Amérique en France et Transfuge.
••••••••••
Dans son deuxième roman, Transcendent Kingdom, Yaa Gyasi se tourne vers la science, la foi et le passé pour raconter l'histoire crue et intime d'une famille ghanéenne qui vit en Alabama. Contemplant les répercussions du trafic d'êtres humains en Amérique et en Afrique de l'Ouest, Gyasi explore également la crise des opioïdes, la santé mentale et les liens familiaux qui, à la fois, nous unissent et nous déchirent.
Gyasi est née au Ghana et elle a grandi en Alabama. Son premier roman, No Home, est salué par la critique américaine, et la National Book Foundation a distingué Gyasi dans sa liste annuelle des cinq jeunes auteurs les plus remarquables. Elle est diplômée d'un BA en anglais de l'Université de Stanford et d'un MFA obtenu au Iowa Writers' Workshop.
Cette conversation fait partie de la série Lettres d'Amérique organisée par the American Library in Paris, Festival America, L'Ambassade des États-Unis d'Amérique et Transfuge. Pour plus d'informations, vous pouvez consulter le site : americanlibraryinparis.org/lettresfr