(Online) The Hidden History of Women-Led Slave Revolts
January 26 @ 19 h 30 min

-

20 h 30 min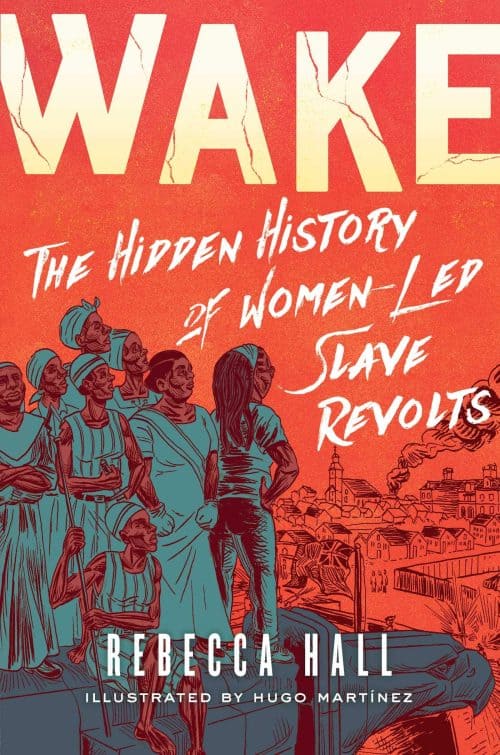 Join Evenings with an Author (online) to discuss
WAKE: The Hidden History of Women-Led Slave Revolts
with lawyer, historian, and writer Rebecca Hall
Click here to RSVP
In her new graphic novel WAKE: The Hidden History of Women-Led Slave Revolts, Dr. Rebecca Hall asks what gaps exist in accepted historical narratives, and what techniques we have at our disposal for not only making these gaps visible, but for remedying them. Piecing together the lives and experiences of enslaved women at the front of slave revolts through painstaking archival work, while also detailing her own experience bringing this history to light, Hall reinserts Black female resistance into the very historical record which had previously excluded even the possibility of such a phenomenon. 
Weaving together in-depth research with personal narrative, the novel is both an historical account and a commentary on history. It embraces a practice of careful imagination–of the names of women, of their biographies, and of their outcomes–which in turn demonstrates the value of imagination as a tool in historical reconstruction. Rejecting the position of the distanced historian who describes history without participating in it, Hall has deliberately inserted herself into the narrative, assuming the responsibility and the emotional weight which her position as teller of these women's stories entails. Frequently compared to other graphic novels such as Maus and Persepolis for its striking combination of image and text, the work enacts a confrontation of the historical with the present, showing readers that no one is exempt from the wake of the past. 
Click here to RSVP
About the speaker:
Rebecca Hall is a tenants' rights lawyer and historian. She was a 2020-21 scholar-in-residence at the Schomburg Center for Research in Black Culture. She has taught at UC Santa Cruz, UC Berkeley, and was a visiting professor of law at the University of Utah. Hall is a committed activist and has worked to support movements in women's and LGBT rights, Climate Justice, and Black Lives Matter. 
Registration required. Free and open to the public.
Click here to RSVP

Related Events