(Hybrid) Memory, Mothers, and Migration with Estelle-Sarah Bulle
June 29 @ 19 h 30 min

-

20 h 30 min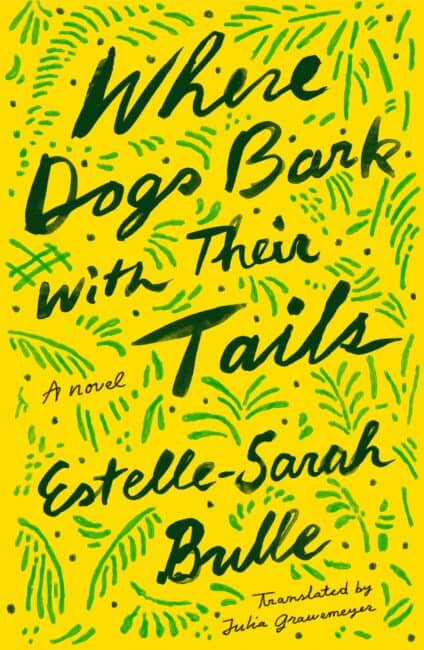 Join Evenings with an Author (in person and online*) to discuss
Where Dogs Bark with Their Tails
with author Estelle-Sarah Bulle
Click here to RSVP
Join the American Library to celebrate the recent English translation of author Estelle-Sarah Bulle's debut novel, Là ou les chiens aboient par la queue. A moving and layered story of memory, heritage, and diaspora, the work tells of the Ezechiel family and their slow migration through both geography and class, from the countryside of Guadeloupe to the suburbs of Paris. Framed by a young woman seeking to learn about her family's past, the story is populated by a rich ensemble of voices and woven through with stories which range from devastating to fantastic, contending with loss, love, exploitation, exile, and the mythologization of return. The conversation will be moderated by the English translator of the novel, Julia Grawemeyer.
Click here to RSVP
About the speaker:
Estelle-Sarah Bulle is a French novelist. She has authored three works, including Les Étoiles les plus filantes (2021) and Les fantômes d'Issa (2020). Là ou les chiens aboient par la queue received the Prix Stanislas du Premier Roman and the Prix Carbet de la Caraïbe and Tout-Monde. The English translation was published in 2022. 
Julia Grawemeyer is a literary translator. Her first translation, Save the Planet by Corine Sombrun and Almir Narayamoga Surui, was released in July 2018. She has taught French and Creative Writing at the university level.
Registration required.
*The discussion will be available both online and in person. While the conversation will happen in person (Bulle and Grawemeyer will appear in the Reading Room), the Library will stream the conversation on Zoom for a live viewing experience. Both in-person and online attendees will be able to pose questions.
Click here to RSVP
••••••••••••••••••••••••••••••••••••••••
Important on-site information regarding COVID-19: Masks remain strongly recommended, per the French Ministry of Health.

Related Events