(Online) Jasmine Hemsley on Ayurveda and Mind Body Balance
June 30 @ 19 h 30 min

-

20 h 30 min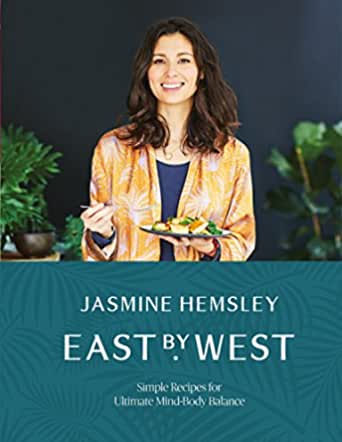 Join Evenings with an Author (online) to discuss
East by West
with author and chef Jasmine Hemsley
Click here to RSVP
Following her immensely successful pop-up café East by West, the first Ayurvedic eatery in Central London, author and chef Jasmine Hemsley has authored the cookbook East by West, which propels the ancient Ayurvedic relationship between eating and wellbeing into the modern age. 
A 5,000-year-old holistic healing system, Ayurveda promotes the use of nutrition, mindful rituals, and cleanses to nourish and energize. Hemsley proposes a method of cooking which changes our approach to food, replacing damaging notions of guilt and indulgence with balance and respect. Eating well can and should make us feel well, she argues, and one does not have to be a trained chef in order to achieve this. Offering 140 recipes, the book also works to demystify Ayurveda, offering simple steps for readers to follow to achieve health of body and mind. Hemsley will be speaking at the library on the history of Ayurveda, how the practice has changed her relation to food and the earth, and the many uses of Ayurveda in the busy present day. Ultimately, she will demonstrate how a holistic and healthier life is possible for us all.
Click here to RSVP
About the speaker:
Jasmine Hemsley is a best-selling writer, chef, TV presenter, and wellbeing expert. She is the author of East by West (2017), awarded the 2018 Women's Health Wellbeing Book of the Year Award, and co-author of Good + Simple (2016) and The Art of Eating Well (2014). Hemsley hosts two podcasts, The Wellness Connection and SELF-Sustainable, and is an ambassador for Women for Women, Cool Earth and Wild at Heart Foundation.
Registration required. Free and open to the public.

Related Events