Body Autonomy Workshop (ages 12–18)
January 22 @ 16 h 00 min

-

17 h 30 min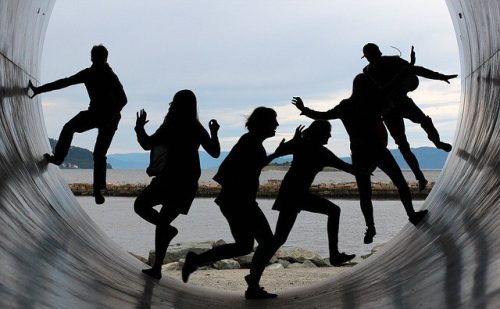 Through movement, learn simple tools to understand and assert your own boundaries and needs
Bodily autonomy is the concept that individuals have the right to control what does and does not happen to their bodies. Full body autonomy means being empowered to make decisions about your health and future–without coercion or control by others. During this movement workshop, participants will learn simple tools to understand and assert your own boundaries and needs, under the guidance of Kyra Hauck & Lauren Hlubny, co-directors of Danse Theatre Surreality (DTS).
DTS works to cultivate performance and programming which emboldens women & tgnc artists of all colors and affirms the value of their diverse perspectives. With regular workshops and performances in the United States and France, DTS diligently drives the conversation on inclusive gender rights by seeking to generate change in the arts community and beyond. Find out more about DTS here. Find out more about Hauck's work on the Se risquer project here.
Advance registration is required for this event. Participation in this workshop is open to Library members, and free of charge. If you are not yet a Library member, but would like to participate, please join the Library before this session.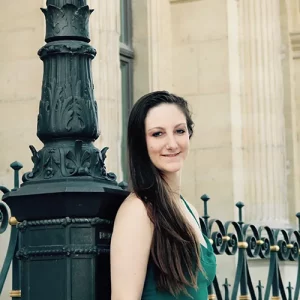 About Kyra Hauck: Kyra is a pluri-disciplinary choreographer, dancer, and teacher living in Paris, where she has been creating since 2017. Her work is dynamic, challenging, and feminist. She began dancing at age 2, tagging along to stretch class with her mother. Kyra has trained in styles ranging from classical ballet to contemporary and modern dance to contact improvisation with master teachers from the Eisenhower Dance Center, the University of Michigan Dance Department, and all around Paris. Kyra has performed in various BFA and MFA thesis works, and with Ann Arbor Ballet Theatre and Ann Arbor Dance Works. In 2015, Kyra moved to Paris to pursue a Master's degree in translation. In 2016, she met Lauren Hlubny, and Danse Theatre Surreality was born.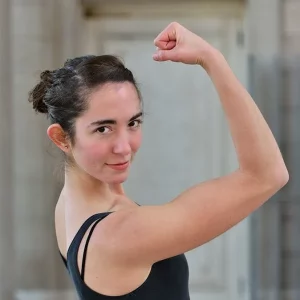 About Lauren Hlubny: Lauren is a Brooklyn-based maker of dance-theatre. Hlubny's professional directorial debut was at the Dali Museum in St. Petersburg, FL—an original 40-minute surrealist dance-theatre work titled DALI. Since then, she has created and mounted experimental works for communities in San Francisco, New York City, Seattle, Boston, Birmingham, Portland (ME), Paris, and Florence. Hlubny's theatre training is in Stanislavski, Grotowski, and Meyerhold, with a distinct focus on the intersection of movement and storytelling. Hlubny has an extended background in classical ballet, art history, and anthropological research. These, along with experience in music and circus arts, give Hlubny a unique and informed hold on conducting creative rehearsals and shaping cohesive productions where people can speak completely different artistic "languages" while pushing the boundaries of contemporary performance and multi-disciplinary art.
This event is free for Library members, and registration is required. Library users are expected to familiarize themselves with these guidelines so that we can provide a pleasant library environment for all patrons. If you have questions about events and/or collections for children and teens, please contact Children's and Teens' Services Manager Celeste Rhoads: celeste@americanlibraryinparis.org.

If you would like to support the Library and our services, you can donate here to help sustain this vital institution in its 100th year of service.
Related Events