If you heard roaring in the Children's Library recently, your ears weren't deceiving you. It was our Story Hour about dinosaurs! Eager participants aged 3-5 got their nametags and found a comfortable spot to sing, spell, and listen together to books about their favorite giant lizards.

Some loved the bright collages in Bob Barner's Dinosaur Bones, while others imagined all that got eaten in the nonfiction book Dinosaur Dinners. Kids always recognize themselves in Jane Yolen's How Do Dinosaurs…? series, and this week's pick, How Do Dinosaurs Go to School?, was no exception. But perhaps the biggest hit of the day was Captain Flinn and the Pirate Dinosaurs, which brings together two of the most popular topics of all!
And once the books wrapped up, the kids did a dinosaur-themed craft: they colored and customized their own dinosaurs and outlined them with glued-down yarn. Check out how much Nelson improved this simple beginning of an idea!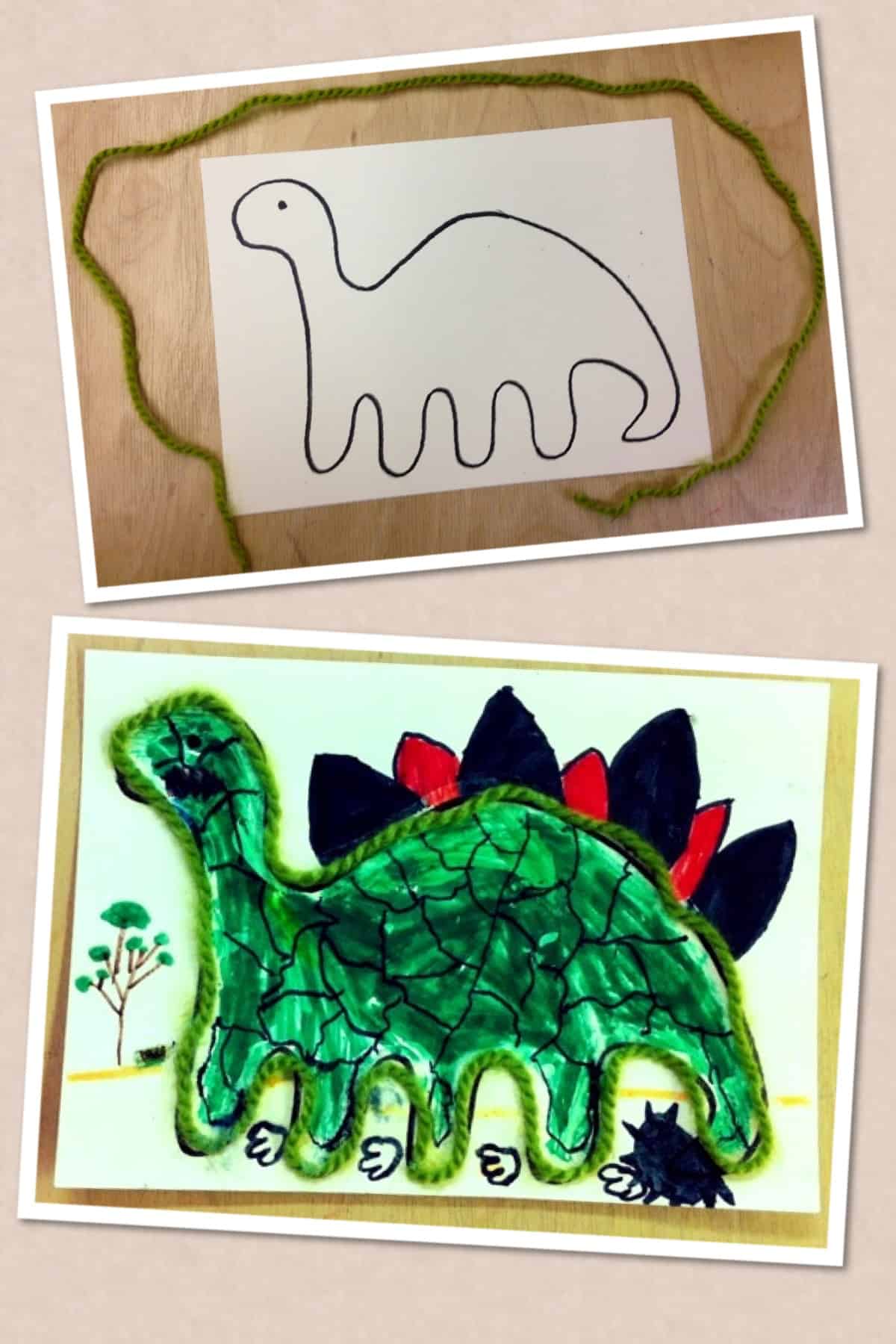 Here's hoping to see you at the next Story Hour for more fun books, songs, and a craft! Upcoming dates are listed on our Events Calendar for Kids.
— Guest blogger and Children's Library Intern Rebecca O'Neil, currently reading The Girl Who Circumnavigated Fairyland In a Ship of Her Own Making