In search of culinary inspirations for the holiday table
Food plays an essential part of holiday celebrations. Whether you plan on a traditional Thanksgiving dinner or prefer to have a Cuban or Asian spread, these recently acquired cookbooks at the Library will give you plenty of ideas and inspiration to please even the most discerning palates. Happy cooking!
Heritage by Sean Brock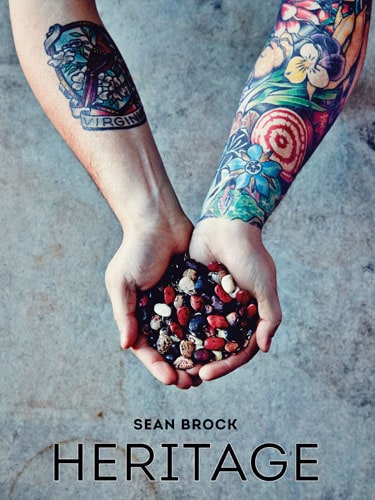 Sean Brock is the star chef of two game-changing restaurants Husk and McCrady's in his adopted hometown of Charleston. Heritage is his highly-anticipated first cookbook that focuses on the ingredient-driven recipes of Southern cooking. Brock's down-home interpretation of this cuisine has earned him the 2010 James Beard award for "Best Chef Southeast" and appearances on cooking shows like Iron Chef America and The Mind of a Chef. He is a champion of heirloom seeds, indigenous crops and heritage breeds of livestock. Some of his must-try recipes include the Green Garlic Bisque (p32), Wild Ramp and Crab-Stuffed Hush Puppies (p78) and Apple-Sorghum Stack Cake (p284).

Vietnamese Home Cooking by Charles Phan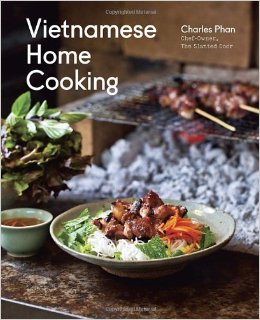 Award-winning chef Charles Phan, from the restaurant Slanted Door in San Francisco, has brought authentic home-style Vietnamese cooking to a whole generation of American diners. His first cookbook has accomplished the dual task of introducing traditional dishes to the home cook without compromising the unique flavors (and heat) of Vietnamese cuisine. It's heartening to read about the first Thanksgiving meal that he cooked for his recently immigrated family at the age of 15, especially their reaction to his efforts. All of the street food recipes are worth trying in this book, as well as the Grilled Sweet Potatoes with Cilantro, Scallions, and Lime (p171) and Bo Luc Lac: Shaking Beef (p140), a dish that has become legendary at the Slanted Door.
Plenty More: Vibrant Vegetable Recipes from London's Ottolenghi by Yotam Ottolenghi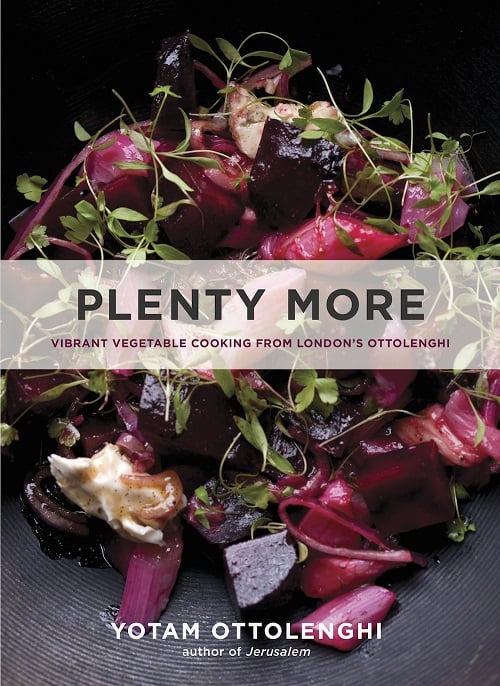 A cookbook by London-based chef Yotam Ottolenghi invariably creates much-deserved buzz. His previous books – Ottolenghi, Plenty, and Jerusalem – are all best-sellers and used by home cooks and professional chefs alike. His vibrant and inventive approach to vegetables is mind-expanding and has changed the way people cook and eat in many ways. With more than 150 recipes arranged by cooking technique, Plenty More picks up beautifully from his 2010 award-winning Plenty. The gorgeous photos alone would compel any hard-driven carnivore to the kitchen with an armload of vegetables. Ottoleghi's own favorites from this book include Lemon and Curry Leaf Rice (p45) and Walnut and Halvah Cake (p315).
The Cuban Table: A Celebration of Food, Flavors and History by Ana Sofia Peláez and Ellen Silverman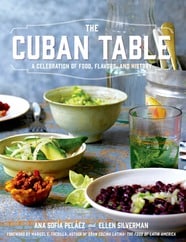 The Cuban Table by Ana Sofia Peláez, of the blog hungrysofia is like a travelogue that tells the history and stories of Cuba through food. Like any good researcher about to embark on a long journey of discovery, Peláez meticulously pores through family journals and old recipe cards in the hopes of finding hidden culinary secrets – the true flavors from the country her family left behind. What she has created with award-winning photographer Ellen Silverman is a comprehensive overview of Cuban cooking and culture that is both serious and highly approachable. Definitely try the Arroz Con Pollo (p128), the first recipe from the book that she shared on her blog.