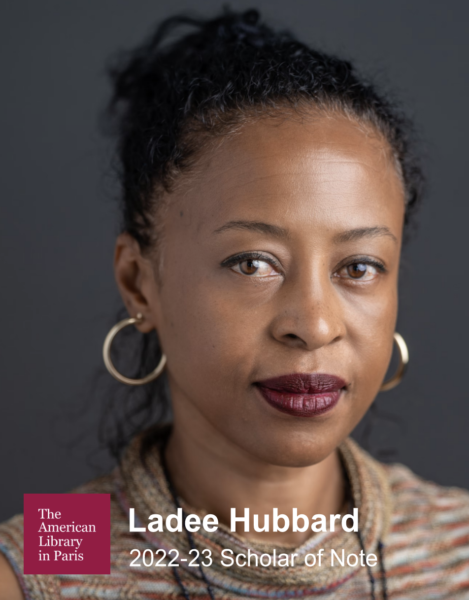 Ladee Hubbard
2022–23 Scholar of Note
Ladee Hubbard is the author of two novels: The Talented Ribkins – which received the 2018 Hurston Wright Legacy Award for Debut Fiction and the 2017 Ernest J. Gaines Award – and the The Rib King, published in 2021. Her short story collection, The Last Suspicious Holdout was published in March 2022. She received a BA from Princeton University, a MFA from the University of Wisconsin, Madison and a PhD in Folklore and Mythology from the University of California, Los Angeles. Her writing has received a Guggenheim Fellowship, a Radcliffe Institute Fellowship and The Berlin Prize among other fellowships and awards. She lives in New Orleans.
In response to the high number of outstanding candidates for the Library's annual Visiting Fellowship program, the Selection Committee has created the Scholar of Note distinction to acknowledge particularly exceptional applicants. The distinction was founded in 2022.
The Scholar of Note program is made possible through the generous support of The de Groot Foundation.