Exploring the History of Photography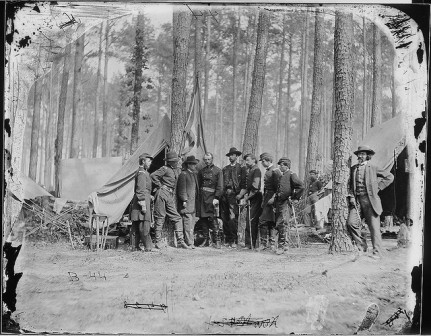 I was in college when I first saw a glass photographic negative. Boxes of them had been stored in the attic of a university building, and a young woman I knew, who was the university photographer, was cleaning and printing them. They had been taken after the Civil War by a local photographer now best known for photographs of Robert E. Lee, who had become president of the college after his surrender. The photographer, Michael Miley, had served under Lee and thought the old general was the greatest man of his time. This same young woman photographer was herself taking large-format photographs of the local countryside, and I sometimes accompanied her when she was working. Although her images were not made on glass negatives, she was printing them using a platinum process, which was beautiful and evocative in the same way that old photographs can be.
After that, I was hooked on the history of photography, and in the first years of my career as a journalist I often reviewed new photography books for The Washington Post and later for USA Today. One photographer I came to know this way was Eugène Atget, the great chronicler of the Old Paris vanishing under Hausmannization. But there was also Julia Margaret Cameron, the British photographer who took such haunting mythic portraits of the Victorians. And then there were the wonderful American photographers of the first half of the 20th century, from Imogene Cunningham and Edward Weston to Walker Evans and Dorothea Lange.
My first book, about an explorer of the American West named Clarence King, featured one of the early masters of American photography, Timothy O'Sullivan, who worked with King for three years on one of the ambitious scientific surveys of the West. King organized and led what was known as the 40th Parallel Survey, assembling scientists from various disciplines, and he was the first to employ a photographer to help document a large-scale scientific project of this sort. O'Sullivan, it happens, got to know Mathew Brady as a boy, when he was living on Staten Island, his family having immigrated from Ireland. Brady's family also were also Irish immigrants, and Brady also lived on Staten Island while running a portrait studio on lower Broadway in New York. O'Sullivan went to work in Brady's studio and when the famous photographer opened another business on Pennsylvania Avenue in Washington in 1858, O'Sullivan went to work there. When the Civil War began, O'Sullivan was sent into the field as a photographer, and his career was launched.
While researching O'Sullivan for that first book, I realized that there was no reliable biography of Brady himself, one of the huge cultural figures of 19th-century America, the man more responsible than anyone else for the images we know not only of the Civil War but also of the important historical figures from the 1840s through the 1870s. I decided to write the book myself. That was eight years ago.
Come to the American Library on September 24th to hear why the project took so many years and what I learned along the way.
Robert Wilson will
present his book
Mathew Brady: Portraits of a Nation
at the Library on September 24th.