Médiathèque des Cités Unies
July 21 & 22 2022
Free admission
Located, since 2007, in the school complex of the Cités Unies, this library has a collection of about 80 000 physical and digital documents, including an important language collection.
It organizes , throughout the year, numerous activities within its different spaces (Actualities, Litterature, Documentary, Image & sound and Early childhood) and participes to the literary prize Lire@Sénart with middle school and high school students.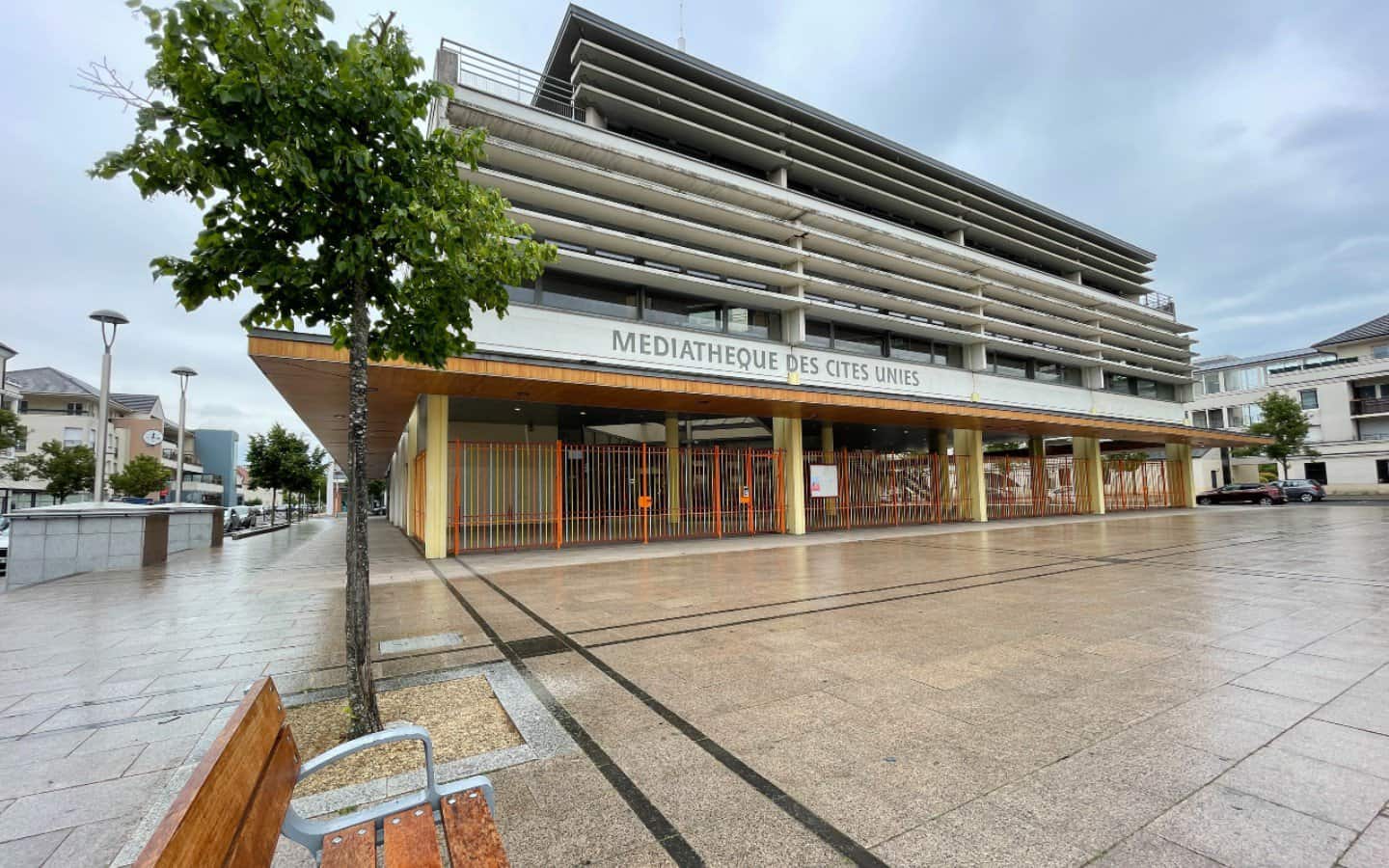 Thursday July 21
Médiathèque des Cités Unies
16 h
Tour of the exhibition on the American Library in Paris's history (VM)
17 h
Digital showcase (VM)
18 h
Buffet
18 h 30
How to prevent brawls with Rachid Santaki (VF)
Friday July 22
Village d'été
10 h
Bilingual Story Hour (ages 2-5)
11 h
Bilingual Story Hour (ages +6)
16 h
Paper Creative Workshop (ages 12-18) with David Zikovitz (VM)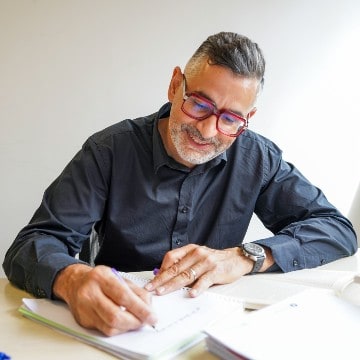 Rachid Santaki is a novelist, journalist, screenwriter, and entrepreneur. He was born in Saint-Denis (93), and his hometown and its residents continue to inspire his work. He founded the hip-hop magazine 5Styles in 2003, which he published until 2011, and he is the author of the books La petite cité dans la prairie, Les anges s'habillent en caillera and Les princes du bitume.
Santaki presents writing workshops to students and incarcerated individuals. He also organizes "dictées géantes," or "dictations," a tradition in French schools, both in France and abroad. He achieved a world record in 2018 for the largest ever dictée, leading 1473 participants in the Stade de France. He has won various prizes for his writing and work, and was named a chevalier de l'ordre national du mérite in honor of his contibutions to France.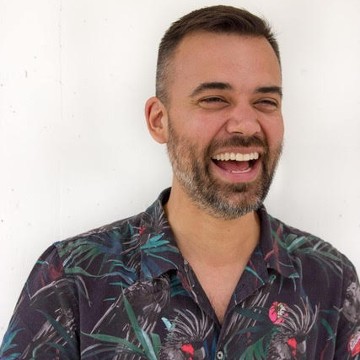 David Zikovitz is a Paris-based maker and educator. Originally from Toronto, Canada, he has taught and studied in international schools and learning communities around the world, including in Tokyo, Milan, and most recently New York City. He currently teaches coding and digital fabrication at Columbia University's Teachers College where he is also a member of the Transformative Learning Technologies Lab and the Snow Day Learning Lab, both dedicated to researching and developing innovative technological learning experiences for young people.
Médiathèque des Cités Unies
1 place Paul Desphelipon
77176 Savigny-le-Temple
01 64 79 61 70
Village d'été: Jean-Bouin stadium grass
117 Av. Jean Moulin
77176 Savigny-le-Temple