THIS WORKSHOP IS NOW FULL.
In this nine-part writing workshop for Library members we will look at story structure and characterization, as well as stylistic issues. Participants will share plot summaries or outlines of their novels in progress as well as excerpts of their work. The goal is to increase pacing and narrative tension so that the story has maximum momentum. Writers will send each other material a week before meetings and come prepared with constructive criticism.
In the first three meetings we will discuss plot outlines and a first section or chapter. Subsequent meetings will offer the opportunity to refine story lines and submit later chapters. The group will be limited to nine people, with three receiving critique at each meeting. Novelists at any stage are invited to join. What is required is a commitment to the nine sessions.
Those interested in this group should send a short paragraph describing their project and its status to programs manager Grant Rosenberg at rosenberg@americanlibraryinparis.org.
The meet times are 3pm-5pm in the Library conference room on the following dates:
-2014-
October 26

November 23
December 14
-2015-
January 18
February 1
March 15
April 12
May 17
June 14
About the workshop leader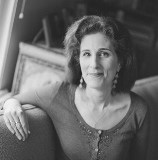 Jessica Levine is the author of the novel, The Geometry of Love (She Writes Press, 2014) and of Delicate Pursuit: Literary Discretion in Henry James and Edith Wharton (Routledge, 2002). Her short fiction, essays, and poetry have appeared in a variety of publications, including The Southern Review and The Huffington Post. She received her Ph.D. in English from the University of California, Berkeley. You can visit her at www.jessicalevine.com.