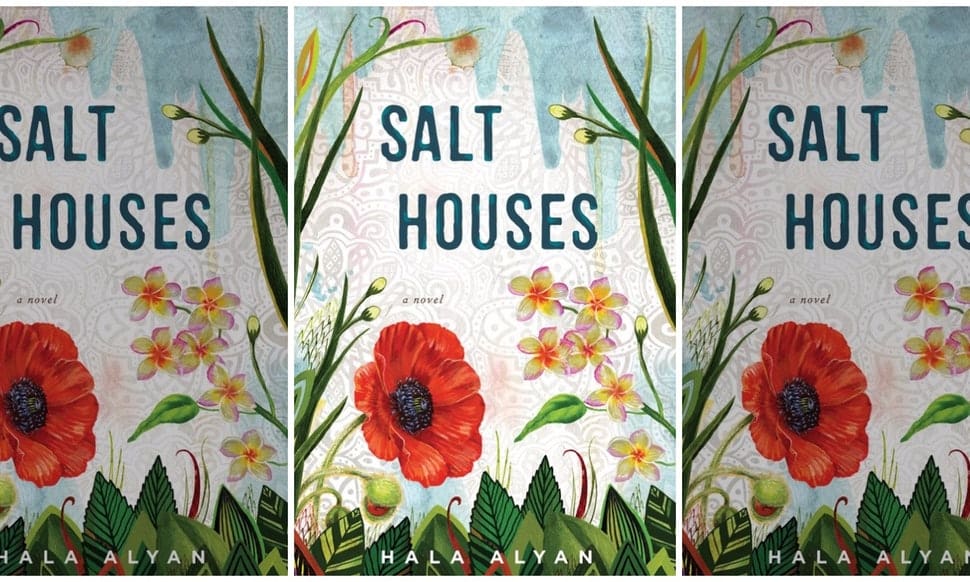 Book review for Hala Alyan's Salt Houses
25 September 2018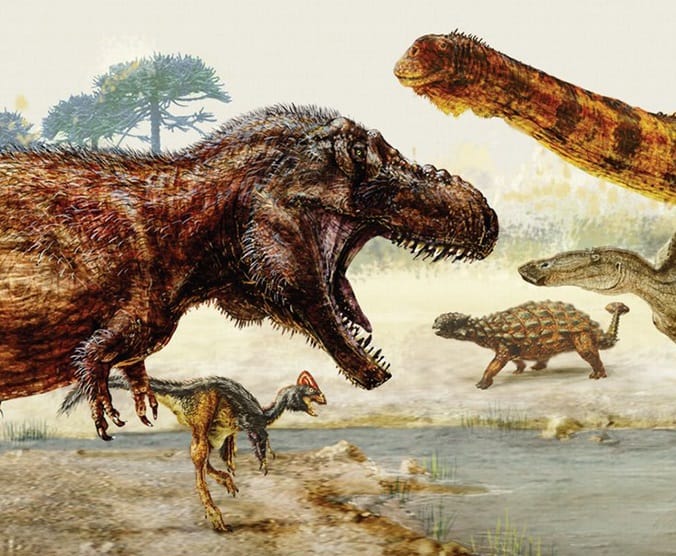 Travel Books picked by Olga Ospina
15 October 2018
The Library is pleased to present the Culture Picks for the month of September, curated, researched and written by Library volunteer Mike Duffy.
Our Picks this month include an exhibition featuring nearly the entire career of Alphonse Mucha, an artist whose work was the most recognizable in Paris at the end of the 1890s. In addition to his celebrated art nouveau images, this exhibition adds his lesser known paintings and drawings born out of his deepest personal convictions. There are also two great shows on Alberto Giacometti, whose sculptures stand as equals alongside those of masters such as  Zadkine, Rodin, and Csaky. As well, the Fondation Giacometti and the Fondation Calouste Gulbenkian together offer the chance to participate in an interesting, challenging conversation through time, through their art of Giacometti and Rui Chafes.
As always, we've selected books from our collection to go with the cultural visits. These books are displayed in the Members' Lounge and available to be checked out.
Guest blogger: Mike Duffy lives in Paris following his retirement from a career in university teaching and management. He spent his first 30 years in Pennsylvania (born in Pittsburgh, college and grad school in Philadelphia), then spent a bit more than that in California where he taught accounting and finance at the Universities of California (Berkeley), Southern California and San Francisco. He can now be found in art museums, historic sites, and concert halls throughout the city.
---
ALPHONSE MUCHA
MUSÉE DU LUXEMBOURG
Through 27 January 2019
The exhibit Mucha at the Musée du Luxembourg could have easily been titled Mucha! with a well-deserved exclamation point for here is the sweep of the career of an artist whose work was the most recognizable in Paris at the end of the 1890s. Alphonse Mucha (1860 – 1939) was inspired by, participated in, and advanced three great movements that led Europe from the 19th to the 20th Century: mystical spiritualism, fervent ethnic nationalism, and a belief that all people deserve to have beauty in their daily lives. In addition to his celebrated art nouveau images, this exhibition adds lesser known, very interesting paintings and drawings born out of his deepest personal convictions. All together these works portray an innovative, dedicated artist, a representative of his times but also a standout figure.
Mucha's signature look—a beautiful young woman in a tangle of sinewy lines, garlands of fruit and flowers, with medieval or Byzantine echoes and bright with pastel colors—became the best known, popular version of art nouveau. His poster for the world's most famous actress, Sarah Bernhardt, as Gismonda (1894) dazzled and delighted Parisians who stole it as fast as it could be hung. With its innovative long, narrow shape, beautiful tones of purple and gold, highly original design combining hints of religious imagery (halo, stained glass) and a taller-than-life-size image of Miss Bernhardt in a spectacular costume, this poster and several others in the exhibition show off Mucha's explosive talent as it took the French capital by storm.
Believing that beautiful design should be available to everyone, Mucha joined contemporaries in efforts to put artistry into the daily lives of the rising bourgeoisie, think of William Morris in England or Charles Rennie Mackintosh in Scotland. Like them, he made decorative designs for wall paper, tea sets, goblets and more. His most popular contributions, however, instantly recognizable and available still, came in innovative forms made possible by changes in printing technology and created by his printer, F. Champenois: posters for hanging in the homes of those who could not afford oil paintings, colorful postcards and calendars—all with expertly drawn, fresh-faced, idealized young women whose flowing locks mirror the strong and swirling lines of his art nouveau, known throughout France as le style Mucha. Consumer advertising, too, brought Mucha's wonderful figures to the public through ads for champagne, soap and cookies. A woman smoking in public, quite a nouveau thing, dominates one of the 20 or so posters made to sell Job cigarette papers, while another Mucha model entices people to that new extravagance, a vacation in Nice. While he later denigrated his commercial work, it gave him financial security and created the image of Paris as a fun, youthful, exuberant city for people throughout the world.
His devotion to the cause of the Slavic peoples, especially his Czech compatriots, drove Mucha to his grandest achievement, the twenty huge canvasses that make up The Slavic Epic (1912 – 1926), a near-mythic retelling of history across Slavic regions designed to shore up ethnic identify and pride before and after the collapse of the oppressive Austro-Hungarian Empire. One study, The Apotheosis of the Slavs: Slavs in Service to Humanity (1926), shows working men and women in local costumes with revolutionary flags, including those of the United States and France, and a huge, strong, bare chested Slavic figure rising overhead, shadowed by both God and a rainbow. This is Mucha expressing his belief in universal fellowship, in progress through the actions of the people, in the divine role of the Slavic nations.
This set of paintings, too big to travel and rarely seen, is represented by studies and a well done video display showing several of the finished works alongside close up details. Notice the costumes, the faces and especially the titles. Worship in your own language (1912), for example, illustrates the incorporation of Slavic languages into Christian worship hundreds of years earlier and stood as a rebuke to the suppression of Slavic languages by the Empire which Mucha experienced first-hand in the village where he grew up.  HIs religious work also incorporates Slavic nationalism. In drawings for stained glass windows for Prague's St. Vitus Cathedral, Mucha illustrates the conversion of the local people, including the great national mother figure, Ludmila of Bohemia, and her grandson, now known as Good King Wenceslaus. Throughout his work, elements of Slavic culture mix with Christian, Freemason and romantic religious elements as he developed, particularly after 1900, art designed to be part of the progress of humanity.
Recommended books from the Library collection:
---
GIACOMETTI: FROM TRADITION TO AVANT-GARDE
MUSÉE MAILLOL
Through 20 January 2019

The son of a Swiss painter, Alberto Giacometti displayed instinctive artistic skill when at age 13 he sculpted his brother Diego's head. It is a beautiful piece that, unknown to either brother, would lead to 50 years of Diego sitting for drawings, paintings and sculptures by his sibling. The early career, realistic sculptures of heads show expertise, mastery of technique, style and material. Giacometti veered away from explicitly figurative work after his 1922 move to Paris, when he successfully embraced Cubism and Dada. His works from this period are exceptional and stand as equals in this exhibition alongside those of masters such as  Zadkine and Csaky. Consider The Couple (Le Couple) and Composition (called Cubist I, Couple), both around 1927, one inspired by new-to-Giacometti African art and the other as good a Cubist embrace as those by Brancusi. These early works, from before and after he moved to Paris, are outstanding, but they are only a tease for the more than 50 Giacometti works which take us from tradition to avant garde.
In 1935 Giacometti (1901-1966) returned to figuration for the rest of his life. He created heads or busts of his brother, his wife and several models, each of whom sat for him over and over and over. One model came for what was to be a couple of weeks and posed, sometimes daily, for five years. What was this obsession?  Giacometti came to believe that an artist could never fully capture a person in an image. Frustrated, he often destroyed the day's work only to start again the next day with the same model. During World War II, Giacometti worked in a small room in Switzerland and created diminutive heads such as the beautiful Small Bust of Silvio on a Base (1944 – '45). There is incredible detail, clear individuality in a sculpture the size of a thumb.  Many of his other works, in plaster or bronze, look unfinished, rough, still in process. In fact, he may never have thought something finished; rather he had achieved what he could.  The array of heads and busts in various shades, some with streaks of paint, leave one feeling the struggle Giacometti waged each day. He said, "A sculpture is not an object, it is an interrogation, a question, a response. It cannot be finished or perfect. (F)or a thousand years, Michelangelo could have carried on sculpting Piétas without repeating himself … without every completing anything…The same with Rodin." The same with Giacometti.
A great strength of this exhibition is the inclusion of around 25 works by Giacometti's teachers and contemporaries, beautifully displayed as are all of the works in this exhibition. The refined Classical grace in the very smooth heads and busts by Maillol and the small realistic works by Bourdelle show us what his instructors were doing and what Giacometti may have taken from their examples and molded into his unique pieces. In sculptures of standing and walking women, the influence of Egyptian and Classical examples abounds, but a work by a friend, Germaine Richier, shows how the horror of World War II affected the generation which encountered its starving, emaciated victims in Paris and places the work of Giacometti in the continuum of Post War art.
The tall, spindly figures which have become emblematic of Giacometti's career carry anonymity and occasionally a sense of movement forward in their steely, rough bodies. The multiple figures on bases present little or no individuality, no sense of relating to each other.  The importance of Rodin's work to Giacometti becomes clear here. Look at the blown up photograph of the younger artist sitting on the base amidst the figures of the Burghers of Calais, look at the small version of that majestic work nearby and then look at the Giacometti sculptures. The individual Burghers are distraught, anguished, and do not look at each other. Giacometti's figures are the same. Looking at the small version of the Burghers of Calais allows very close up examination of the figures and an appreciation of their stances and expressions that is very moving.
Walking Man (1960), one of the artist's most popular creations, thin, clearly crafted bit by bit with all of the roughness of the sculptor's hand, alongside Rodin's magisterial John the Baptist (1880), also striding, but smooth, muscular, robust, ends the exhibition. They are in the same tradition 80 years apart, a single line of artistic expression. Note, especially, the small display of Giacometti's 1921 effort to copy a Rodin walking man.  Giacometti knew how to create muscle, sinew, force, and then after two world wars, an atomic bomb, concentration camps, he lost faith in that certain expression of vital forces and moved to make enduring monuments to the Existentialist dilemma. Giacometti could look again and again at the same person and find something new, different. Seeing this exhibition makes you want to look again and again at his work to join him in that effort.
Recommended books from the Library collection:
---
ALBERTO GIACOMETTI AND RUI CHAFES: GRAY, VOID, SCREAM
FONDATION CALOUSTE GULBENKIAN
Through 16 December 2018
You enter a narrow, dark, angled hallway constructed—floor, walls, ceiling—of black iron. It is so dark and disorienting that you have to run your hand along the wall as you walk toward a small light ahead. You turn and see lights glowing through slits and grids perforating the black walls, but these are not just lighting. Looking into each opening you see a small Giacometti sculpture, a head or a standing woman. Each piece is alone, isolated. You focus. The plaster Head of Diego (Tête de Diego, 1934-1941) formed but, perhaps, never finished, along with the two other very small sculptures of heads take us into the world that was Giacometti's lot, of anguished attempts to capture reality, to capture images, to capture the other. Standing woman (Femme debout, 1956) indeed stands, stiff, formal, barely there but also fully there as you are forced to confront only her in the bright, white light seen in the dark space.
In the center of another room is dark metal container, open at one end. You walk into this space on a slanted floor, drawn toward a lit window at the opposite end where there is an almost golden plaster Very small figure (Toute petite figurine,1937-1939) standing on an incongruously large base, beautiful in itself, beautiful in its stark solitude.
Both black metal environments, Beyond the eyes (Au-déla des yeux) and Light (Lumière), are the 2018 creations of Rue Chafes, a contemporary Portuguese artist invited to react to the work of Giacometti.  Chafes has transformed these two spaces, made them stark, almost empty, devoid of décor, contrasting blackness with bright white light. Chafes confronts (and asked us to do so as well) the challenges that Giacometti wrestled with: Is there meaning to life? Is there purpose to the universe? What can we do as we are conscious creatures in the face of seeming meaninglessness? Twenty years ago Chafes wrote of Giacometti's work, "Here is a testimony of Man deprived of individual qualities, Man become place, location, space. Man destroyed, hollowed, dissected, exhausted." (My translation) We move through the spaces created today by one artist and experience the (now) joint effort to attempt to see in darkness and light.
The final three rooms in the exhibition also display the works of Giacometti and Chafes. Three of the Chafes' pieces are suspended, long, curving pieces made of black iron with depressions or hollows.  Each made this year for this exhibition — Another body I; With nothing; Tremor (all 2018) —  they are placed with much smaller Giacometti standing figures.  There are four Giacometti sketches, one in ball-point pen, the others in pencil, additional good examples of the artist's continuing attempts to see others fully.  The drawing of his brother Diego is one of thousands of efforts that he made during their lifetimes, another example of what Chafe describes elsewhere:  "The prodigious greatness of Giacometti lies in his extreme and reverential consciousness, which always has to try, to fail and to consider art as an attempt doomed to failure."  A final work combines pieces by each artist, a true encounter which delights and confounds.
Alberto Giacometti, one of the greatest innovators in the history of sculpture, a giant in the field, died in 1966, the year that Rui Chafes was born in Lisbon.  Chafes creates installations and other arttforms in the tradition of Richard Serra, Donald Judd, and Louise Bourgeois. The writings and artistic output of each, though, capture the "desperate humanism" that Chafes sees in his predecessor's works. The Fondation Giacometti and the Fondation Calouste Gulbenkian together offer us (at no charge) the chance to participate in an interesting, challenging conversation through time, through their art. We owe the Fondations our gratitude for this opportunity.
Recommended books from the Library collection: