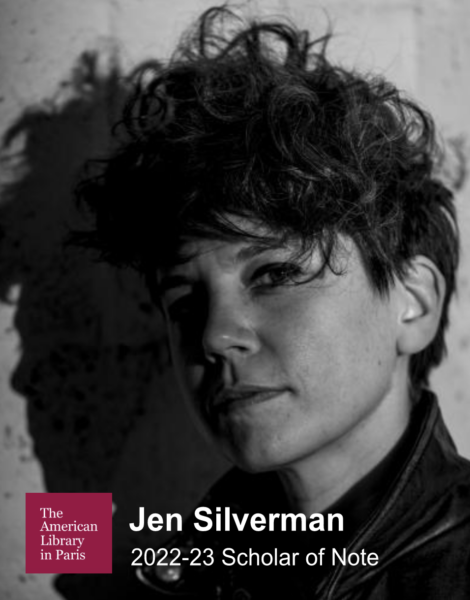 Jen Silverman
2022–23 Scholar of Note
Jen Silverman is the author of the debut novel We Play Ourselves and the story collection The Island Dwellers (Random House) and the poetry chapbook Bath, selected by Traci Brimhall for Driftwood Press. Additional work has appeared in Vogue, The Paris Review, Ploughshares, The Sun, Literary Hub, Yale Review, and elsewhere. Jen's plays include Collective Rage: A Play in 5 Betties; The Moors; The Roommate; and Witch. They have been produced off-Broadway, regionally across the US, and internationally in Australia, the UK, the Czech Republic, Switzerland, and Spain. Recently, Jen wrote The Miranda Obsession as a narrative podcast for Audible, starring Rachel Brosnahan. Jen also writes for TV and film. Jen is a three-time MacDowell Fellow and a member of New Dramatists. Honors include fellowships from the New York Foundation for the Arts, the Lower Manhattan Cultural Council, the National Endowment for the Arts (2022, Prose) and the Guggenheim (2022, Drama).
In response to the high number of outstanding candidates for the Library's annual Visiting Fellowship program, the Selection Committee has created the Scholar of Note distinction to acknowledge particularly exceptional applicants. The distinction was founded in 2022.
The Scholar of Note program is made possible through the generous support of The de Groot Foundation.