(Online) The War in Ukraine, Analyzed
May 4 @ 19 h 30 min

-

20 h 30 min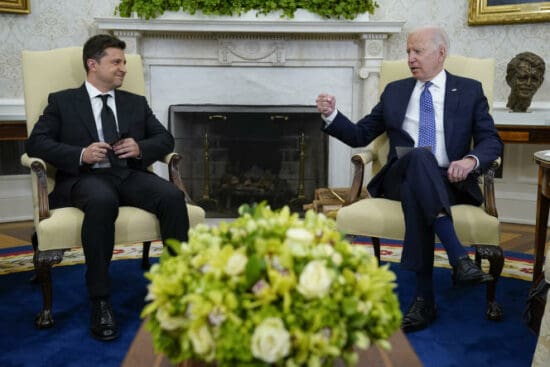 Join Evenings with an Author (online) to discuss
The War in Ukraine
with journalists Robin Wright, Steven Erlanger, and Serge Schmemann
Click here to RSVP
The Russian invasion of Ukraine rocked the globe. As emergency councils convene and as an increasing list of sanctions is considered, the future of international diplomacy seems to hang in the balance. What will be the global consequences of this war? What will it mean for NATO, and for Europe? How might this crisis end?
While the war rages on, three eminent journalists will speak virtually at the American Library on the invasion's history, the many forces at play in the war, and the possible directions the conflict might take. Robin Wright (the New Yorker), Steven Erlanger (the New York Times) and Serge Schmemann (the New York Times), drawing on their collective knowledge and long international careers, will tune in virtually for a discussion moderated by Alice McCrum.
Click here to RSVP
About the speakers:
Robin Wright is a foreign affairs analyst, author and journalist for the New Yorker. She has authored five books, including Dreams and Shadows: The Future of the Middle East (2008), which was a 2008 New York Times Notable Book, and Rock the Casbah: Rage and Rebellion Across the Islamic World (2011), selected as a Best Book on International Affairs by the Overseas Press Club. She is a MacArthur Foundation grant recipient.
Steven Erlanger is the Chief Diplomatic Correspondent for Europe for the New York Times. He has worked as a journalist for the Times since 1987, and previously served as the London bureau chief. Erlanger, along with his colleagues at the Times, was awarded the Pulitzer Prize in 2002 for reporting on Al Qaeda and in 2017 for reporting on Vladimir Putin's efforts to project Russia's power abroad.
Serge Schmemann is a journalist and author. He served as the editorial page editor of The International Herald Tribune in Paris from 2003 to 2013, and has been a Times correspondent and bureau chief in Moscow, Bonn and Jerusalem and at the United Nations. An expert in Russia and Soviet history, Shmemann received the 1991 Pulitzer Prize in international reporting for coverage of the reunification of Germany and the fall of Soviet communism. 
Registration required. Free and open to the public.

Related Events