(Hybrid) Why Read Shakespeare with Robert McCrum
May 10 @ 19 h 30 min

-

20 h 30 min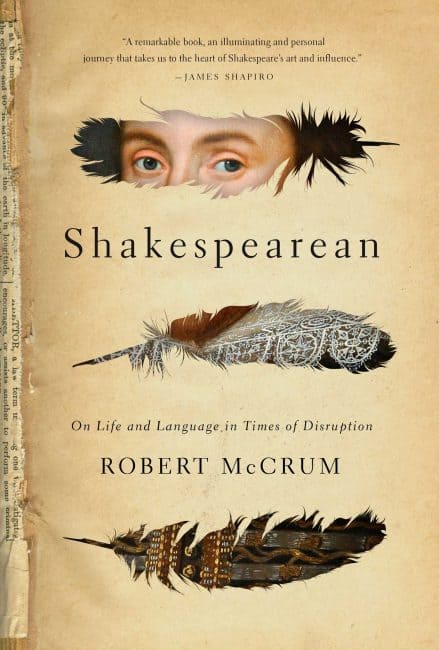 Join Evenings with an Author (in person and online*) to discuss
Shakespearean: On Life and Language in Times of Disruption
with author Robert McCrum
Click here to RSVP
Describing his turn to Shakespeare while recovering from a life-altering stroke, author and editor Robert McCrum writes in his new book, Shakespearean: On Life and Language in Times of Disruption, that "during convalescence, the Complete Works became my book of life." Written in the contemporary age of chaos and crisis, McCrum's demonstrates the relevance of the Shakespearean corpus to a convalescent world. 
Spanning personal narrative, textual analysis, and cultural commentary, McCrum uncovers the source of Shakespeare's eternally present voice. How is the Bard able to speak across the centuries with words that still resonate today? What ideas, experiences, and outlooks do his characters express that feel timeless? What can reading Shakespeare teach us about being human? The book argues both for the humanity permeating the Shakespearean world, and for the process of reading, rereading, rediscovering, and reinterpreting Shakespeare as a source of solace and creativity. Ultimately, McCrum makes the case for the vital importance of listening and speaking in Shakespearean.
Click here to RSVP
About the speaker:
Robert McCrum is a writer, journalist, editor, and broadcaster. After nearly two decades as Editor-in-Chief of Faber & Faber, McCrum worked at the Observer as Associate Editor and former Literary Editor for many years. He is the author of multiple works in fiction and non-fiction, including Every Third Thought (2017), which was adapted and broadcast as BBC Radio 4's Book of the Week. His newest book, Shakespearean, was named a Washington Post Best Book of the Year.
Registration required. Free and open to the public.
*The discussion will be available both online and in person. While the conversation will happen in person (McCrum will appear in the Reading Room), the Library will stream the conversation on Zoom for a live viewing experience. Both in-person and online attendees will be able to pose questions.
Click here to RSVP
••••••••••••••••••••••••••••••••••••••••
Important on-site information regarding COVID-19: Masks remain strongly recommended, per the French Ministry of Health.

Related Events