Storyboarding and Narration with Kyra Hauck and Lauren Hlubny (ages 9–12)
11 December 2021 @ 11 h 00 min

-

12 h 00 min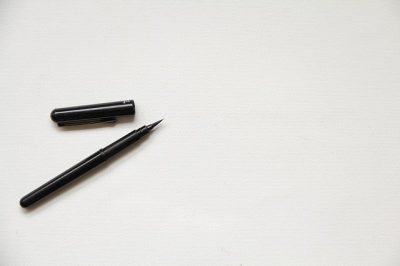 For ages 9–12

Create your own original storyboard using the tools provided!
Join us for a creative workshop! Tell your own original tale and create your own storyboard using the tools provided, and under the guidance of Kyra Hauck & Lauren Hlubny, co-directors of Danse Theatre Surreality (DTS). Find out more about DTS here.
This live, interactive event will be hosted in the Children's Library—Juvenile.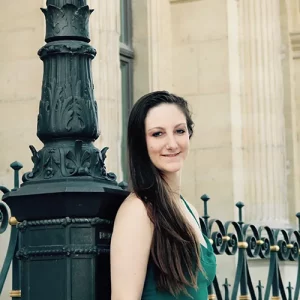 About Kyra Hauck: Kyra is a pluri-disciplinary choreographer, dancer, and teacher living in Paris, where she has been creating since 2017. Her work is dynamic, challenging, and feminist. She began dancing at age 2, tagging along to stretch class with her mother. Kyra has trained in styles ranging from classical ballet to contemporary and modern dance to contact improvisation with master teachers from the Eisenhower Dance Center, the University of Michigan Dance Department, and all around Paris. Kyra has performed in various BFA and MFA thesis works, and with Ann Arbor Ballet Theatre and Ann Arbor Dance Works. In 2015, Kyra moved to Paris to pursue a Master's degree in translation. In 2016, she met Lauren Hlubny, and Danse Theatre Surreality was born.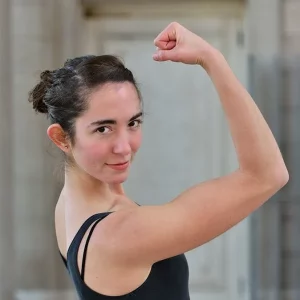 About Lauren Hlubny: Lauren is a Brooklyn-based maker of dance-theatre. Hlubny's professional directorial debut was at the Dali Museum in St. Petersburg, FL—an original 40-minute surrealist dance-theatre work titled DALI. Since then, she has created and mounted experimental works for communities in San Francisco, New York City, Seattle, Boston, Birmingham, Portland (ME), Paris, and Florence. Hlubny's theatre training is in Stanislavski, Grotowski, and Meyerhold, with a distinct focus on the intersection of movement and storytelling. Hlubny has an extended background in classical ballet, art history, and anthropological research. These, along with experience in music and circus arts, give Hlubny a unique and informed hold on conducting creative rehearsals and shaping cohesive productions where people can speak completely different artistic "languages" while pushing the boundaries of contemporary performance and multi-disciplinary art.
This event open to Library members, and registration is required. Parents and other caregivers are expected to familiarize themselves with these guidelines so that we can provide a pleasant library environment for all patrons. If you have questions about events and/or collections for children and teens, please contact Children's and Teens' Services Manager Celeste Rhoads: celeste@americanlibraryinparis.org.
If you would like to support the Library and our services, you can donate here to help sustain this vital institution in its 100th year of service.
Related Events