(Online) Portable Magic with Emma Smith
May 26 @ 20 h 30 min

-

21 h 30 min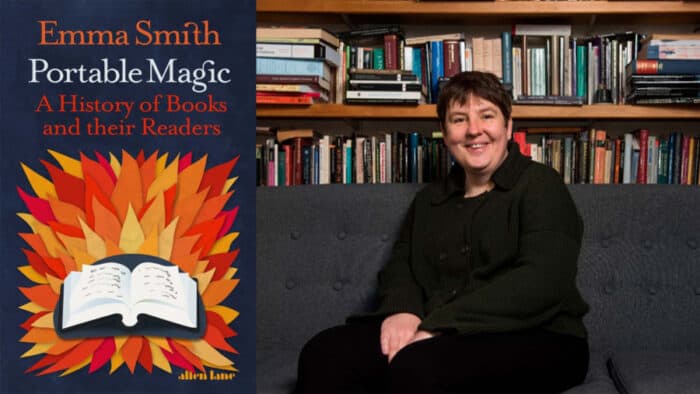 Join Evenings with an Author in collaboration with the The London Library* to discuss
Portable Magic
with author Emma Smith
Click here to RSVP
All books are, as Stephen King put it, 'a uniquely portable magic'. In her fascinating new history of bibliophilia, writer and renowned Shakespeare scholar, Emma Smith, tells us why.
Portable Magic unfurls an exciting and iconoclastic new story of the book in human hands, exploring when, why and how it acquired its particular hold over us. Gathering together a millennium's worth of pivotal encounters with volumes big and small, Smith reveals that, as much as their contents, it is books' physical form – their 'bookhood' – that lends them their distinctive and sometimes dangerous magic. 
In partnership with The London Library, Smith speaks to American Library Programs Manager Alice McCrum about the ways in which our relationship with the written word is more reciprocal – and more turbulent – than we tend to imagine.'
Click here to RSVP
About the speaker:
Emma Smith was born and brought up in Leeds, went unexpectedly to university in Oxford, and never really left. She is now Professor of Shakespeare Studies at Hertford College and the author of the Sunday Times bestseller This is Shakespeare. 
Registration required. Free and open to the public.
*The discussion will happen in person at The London Library. Members and non-members alike are encouraged to join virtually via Zoom. 
Click here to RSVP
••••••••••••••••••••••••••••••••••••••••
Important on-site information regarding COVID-19: Masks remain strongly recommended, per the French Ministry of Health.

Related Events