(Hybrid) Too Much Noise with Olivier Sibony
December 7 @ 19 h 30 min

-

20 h 30 min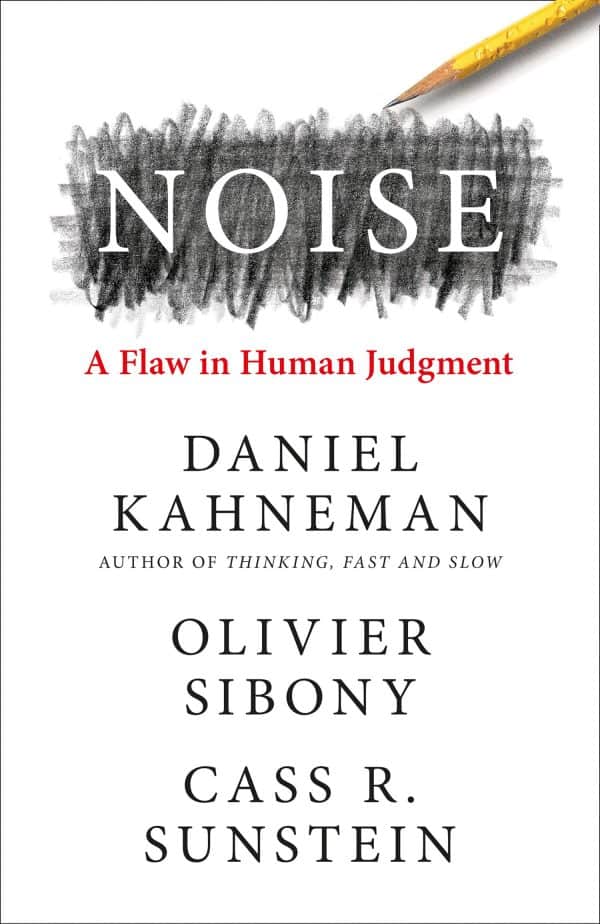 Join Evenings with an Author (in person and online*) to discuss
Noise: A Flaw in Human Judgment
with best-selling author Olivier Sibony and Professor of Strategy at HEC Laurence Lehmann Ortega
Click here to RSVP for the online event
Click here to RSVP for the in-person event
Imagine that two doctors in the same city give different diagnoses to identical patients – or that two judges in the same court give different sentences to people who have committed matching crimes. Now imagine that the same doctor and the same judge make different decisions depending on whether it is morning or afternoon, or Monday rather than Wednesday, or they haven't yet had lunch. These are examples of noise: variability in judgements that should be identical.
In Noise, Daniel Kahneman, Olivier Sibony and Cass R. Sunstein show how noise produces errors in many fields, including in medicine, law, public health, economic forecasting, forensic science, child protection, creative strategy, performance review and hiring. And although noise can be found wherever people are making judgements and decisions, individuals and organizations alike commonly ignore its impact, at great cost.
Packed with new ideas, and drawing on the same kind of sharp analysis and breadth of case study that made Thinking, Fast and Slow and Nudge international bestsellers, Noise explains how and why humans are so susceptible to noise and bias in decision-making. We all make bad judgements more than we think. With a few simple remedies, this groundbreaking book explores what we can do to make better ones.
Click here to RSVP for the online event
Click here to RSVP for the in-person event
About the speakers:
Olivier Sibony
Sibony is a professor, author and advisor specializing in the quality of strategic thinking and the design of decision processes. Sibony is Professor of Strategy at HEC Paris. He is also an Associate Fellow of Saïd Business School in Oxford University, and has taught at London Business School, Ecole Polytechnique, ENA, IE Madrid, and other institutions. Previously, he spent 25 years with McKinsey & Company in France and in the U.S., where he was a Senior Partner. There, he was, at various times, a leader of the Global Strategy Practice and of the Consumer Goods & Retail Sector.
Sibony's latest book, Noise: A Flaw in Human Judgment, co-authored with Daniel Kahneman and Cass R. Sunstein, has appeared on multiple bestseller lists worldwide, including the New York Times list. His previous book, You're About to Make a Terrible Mistake!, was awarded the 2019 Manpower Foundation Grand Prize for best management book of the year, and is translated into multiple languages. Sibony builds on this research and experience to advise senior leaders on strategic and operational decision-making. He is a frequent keynote speaker and facilitator of top management and board meetings. He also serves as a member of corporate, advisory and investment boards. Sibony is a graduate of HEC Paris and holds a Ph. D. from Université Paris-Dauphine. He is a knight in the French Order of the Légion d'Honneur. He is married and the father of two children. He lives in Paris.
Laurence Lehmann Ortega
After graduating from HEC (1993),Lehmann Ortega first worked as a consultant in strategy before joining Montpellier Business School as a Director of Graduate and MBA programs. Since 2009, she is an Education Track Professor at the HEC Paris Strategy and Business Policy department. Besides teaching strategic and business model innovation in master programs, at the MBA and in Executive Education, she is he scientific director of the Master in Strategic Management and academic director of several corporate custom programs at HEC Executive Education.
Since 2006, she holds a PhD in Management from the University of Aix en Provence. Her research focuses on strategic innovation, especially in incumbent firms in mature and low-tech industries. In this context, she deals with business model innovation as a response to sustainable development constraints and with its consequences in multinational firms, in particular the learning process and the questioning of mental schemes. Lehmann Ortega co-authored Strategor, the leading strategic management textbook in France (translated into 4 languages). She has also published several articles in reviews and periodicals such as Long Range Planning and Management. She is the co-author of "Odyssey 3.14 Reinvent your business model", an original approach combining innovation and strategy.
Registration required. Free and open to the public.
*The discussion will be available both online and in person. While the conversation will happen in person (Sibony and Lehmann Ortega will appear in the Reading Room), the Library will stream the conversation on Zoom for a live viewing experience. Both in-person and online attendees will be able to pose questions.
Important: on-site information regarding COVID-19
In compliance with French regulations, a pass sanitaire is required for all visitors ages 12+. Visitors ages 6+, staff, and volunteers are required to wear masks on the premises.
••••••••••••••••••••••••••••••••••••••••••••••••••••••••••••••••••••••••••••••••••••••••••••••••••••••••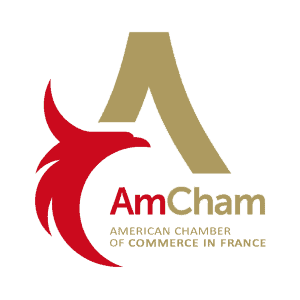 The discussion is co-sponsored by AmCham France, which was founded in 1894 to promote economic exchanges between France and the United States. As a platform for meetings, reflection and exchange, AmCham France acts as a link between the political, economic andacademic communities. Today, it brings together 200 leading French and American companies as well as numerous academic and economic partners committed to the transatlantic relationship. Independent of any government, and convinced that businesses have a crucial role to play in bringing new ideas to the public debate, it is a force for proposals to meet the major societal, economic and environmental challenges. As such, AmCham France is committed to strengthening the attractiveness of France. On behalf of its members, AmCham France works with public decision-makers to develop and consolidate a French environment that is favorable to international companies, particularly American companies, which are the leading foreign investors and employers in France.

Related Events