13 Books that Shaped U.S. History (McHugh & Sokolowski)
May 11 @ 19 h 30 min

-

20 h 30 min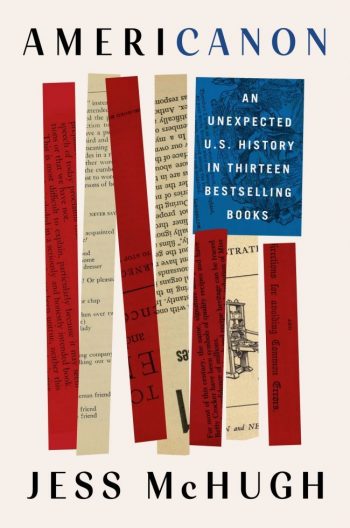 Join Evenings with an Author (online) to discuss
13 Books that Shaped U.S. History
with Jess McHugh and Peter Sokolowski 
Americanon by Jess McHugh explores the true history of thirteen of the nation's most popular books. Overlooked for centuries, dictionaries, spellers, almanacs, and manuals are the unexamined touchstones for American cultures and customs. Taken together, these books help us understand how their authors attempted to construct meaning. Their beliefs and quirks, interests and prejudices informed the values and habits of millions of Americans, woven into our cultural DNA over generations of reading. Yet their influence remains uninvestigated—until now.
Jess McHugh is a writer whose work has appeared in national and international publications, including The New York Times, The Wall Street Journal, The Washington Post, The Paris Review, The Guardian, among others. She has reported stories from four continents on everything from present-day Liverpool punks to the history of 1960s activists in Greenwich Village.
Peter Sokolowski is Editor at Large at Merriam-Webster. He has written definitions for many of Merriam-Webster's dictionaries, is active as a blogger, podcaster, and speaker on language, and has served as pronouncer for spelling bees worldwide. He was named among TIME's 140 Best Twitter Feeds of 2013.