Led by Paris-based filmmaker and writer Clarence Tokley, the purpose of this club is to allow budding filmmakers the opportunity to produce high quality short films.
The Master Shot Film Club provides a space for teens to explore all aspects of film-making, including the development and production process, script-writing, camera work, directing, acting, editing and much more, not to mention that you'll get to know other young filmmakers in the community! This club is open to teens ages 12–18 in the Paris area who are fluent in English, by application. Applications were open through the end of August 2022 and are closed for the 2022–2023 film club. Applications for the 2023–2024 club opened on 31 March. Apply to here  for the 2023–2024 Master Shot Film Club.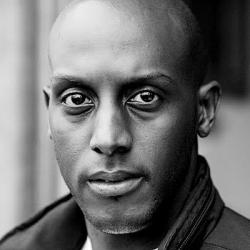 About Clarence Tokley:Clarence Tokley is a Paris-based teacher, filmmaker, and writer. A native of New Jersey, Clarence attended Rutgers University, obtaining a degree in History and Film Studies. Clarence then attended the New York Film Academy in New York City, before packing up everything and moving to Paris—he wanted to get a taste of the European style of storytelling. He fully immersed himself in the film industry and quickly landed his first job in Paris. Some of his credits include Rush Hour 3, Truth in 24, Exes, and the Cherry Orchard. Clarence also does voice-over work in Paris. Along with his duties as teacher of the BAW Teen and Youth Acting courses, he is the director of camps in France and provides workshops and private coaching. When he's not teaching or coaching, Clarence continues to work professionally in film and theater productions in and around Paris.