(Live) The Creative Process Revealed
February 16 @ 19 h 30 min

-

20 h 30 min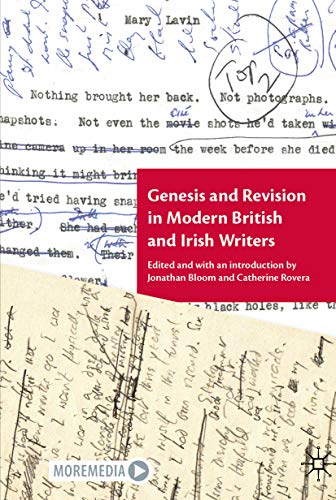 *Live Event Only*
Join Evenings with an Author to discuss
The Creative Process Revealed
with Jonathan Bloom 
Click here to RSVP
In what ways does tracing the creative process give us a better understanding of a published work? How do writers' decisions to add or remove material, however minor or extensive, substantially alter their work? How does the actual choice and use of writing tools influence that process? In what ways do editorial suggestions for revision enter into the process as well, after authors submit for publication what they consider to be their final versions?
This unusually diverse multiple-author collection devoted entirely to British and Irish writers explores many facets of the creative process while revealing hitherto unexamined, unpublished writings from numerous archives and private collections on both sides of the Atlantic. Spanning over a century of writing, the volume explores the creative process in four genres (the novel, poetry, autobiography, the short story), examines the work of major canonical writers as well as award-winning living writers, and counts among its contributors distinguished international scholars and writers working in such wide-ranging fields as modernism, life writing, genetic criticism, creative writing, gender studies, codicology, and electronic textual editing. Much can be learned from these pioneering investigations and archival revelations which offer general readers, writers, and critics alike the rare opportunity to witness the hidden craftsmanship at the heart of the creative process.
Copies of 
Genesis and Revision in Modern British and Irish Writers
will be for sale after the event for just 20€ (retail price 70-100€) thanks to
Bill & Rosa's Book Room
(Paris West – Boulogne). After the event, additional copies may be ordered by contacting
BRbookroom@gmail.com.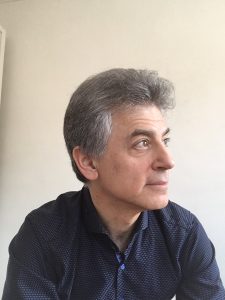 About the speaker:
Jonathan Bloom is Senior Lecturer at the University of Paris-Dauphine, Paris Sciences & Lettres, France. He has published widely and his book The Art of Revision in the Short Stories of V. S. Pritchett and William Trevor (Palgrave Macmillan, 2007) received critical acclaim and was nominated for the MLA First Book Prize.  He has been awarded three Harry Ransom Center Fellowships and works primarily in 20th century British literature and genetic criticism.
*The event will not be online.
On-site information regarding COVID-19: In compliance with French regulations, a pass sanitaire is required for all visitors ages 12+. Visitors ages 6+, staff, and volunteers are required to wear masks on the premises.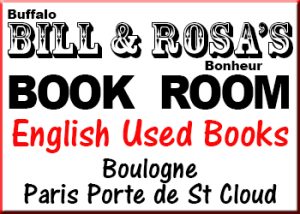 Related Events