Francis Bacon: Revelations
15 June 2021 @ 19 h 30 min

-

20 h 30 min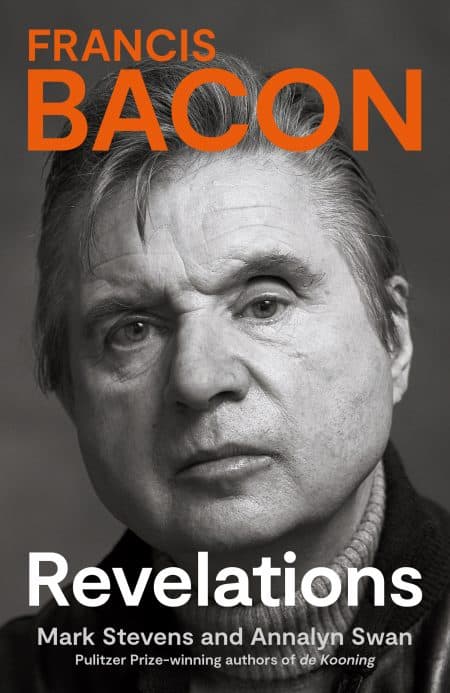 From the Pulitzer Prize-winning authors of De Kooning: An American Master, Mark Stevens and Annalyn Swan present
Francis Bacon: Revelations
In Conversation with bestselling author and journalist Elaine Sciolino
Francis Bacon flung open the twentieth-century closet, creating an indelible image of mankind in modern times. From his public emergence with his legendary Triptych 1944 (its images "so unrelievedly awful" that people fled the gallery), to his death in Madrid in 1992, Bacon played an outsized role in both twentieth century art and life. By day he exposed the secrets of a dark century and by night, unabashed by his homosexuality, he swashbuckled through Soho.
Written with the full co-operation of the Bacon estate, unrivalled access to the archives and based on hundreds of interviews and extensive new material from Ireland, Tangier, Spain, England and France, this definitive biography presents a startlingly original portrait – rich, complex, and subtle – of a commanding modern figure.
Annalyn Swan and Mark Stevens are authors of de Kooning: An American Master, a biography of Dutch-American artist Willem de Kooning, which was awarded the 2005 Pulitzer Prize for Biography, the National Book Critics Circle prize for biography and the Los Angeles Times biography award. It was named one of the 10 best books of 2005 by the New York Times.
Elaine Sciolino is a contributing writer and former Paris bureau chief for The New York Times, based in France since 2002. Her latest book, The Seine: The River That Made Paris, was a Los Angeles Times bestseller and a Barnes & Noble nonfiction book-of-the-month selection. Her previous book, The Only Street in Paris: Life on the Rue des Martyrs, published in 2015, was a New York Times best seller. Sciolino was decorated chevalier of the Legion of Honor in 2010 for her "special contribution" to the friendship between France and the United States.
Organized in partnership with Columbia Global Centers | Paris and The Mechanics' Institute in San Francisco