(Hybrid) The French Election, Analyzed
April 26 @ 19 h 30 min

-

20 h 30 min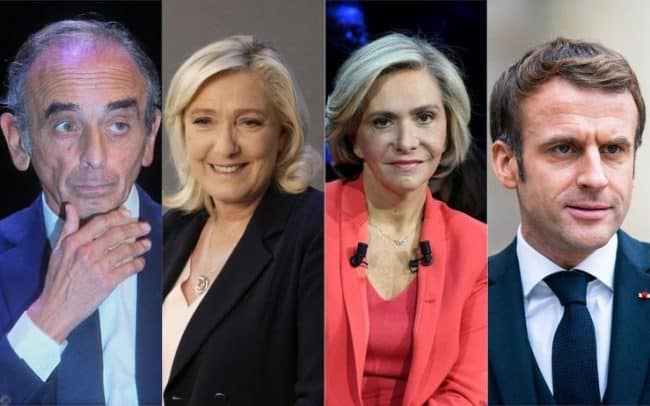 Evenings with an Author and The Overseas Press Club of America (in person and online*) present
The French Election, Analyzed
with journalists Vivienne Walt, Victor Mallet, Sarah Paillou, and Nadia Pantel. The conversation will be moderated by David A. Andelman.
Click here to RSVP
The Overseas Press Club of America (OPC) and the American Library in Paris will convene to discuss the outcome of the 2022 French presidential election. Broadly seen as a litmus test for the rising tide of populism across Europe, the results of this election may determine the future of the European Union and its international vision. At stake is the identity of the Fifth Republic: will the French people align themselves with Macron's image of France as the center of European partnership, or with the nationalist picture of a once-strong France in decline? What will happen to immigration, secularism, security, and social cohesion in France in the election's wake?
Click here to RSVP
About the speakers:
Vivienne Walt, OPC Governor and Paris correspondent for TIME & Fortune.
Victor Mallet, Paris bureau chief, Financial Times
Sarah Paillou, presidential campaign reporter, Journal du Dimanche.
Nadia Pantel,  chief Paris correspondent, Süddeutsche Zeitung (Munich).
The moderator will be 
David A. Andelman
, Past OPC President, CNN columnist and former CBS News Paris correspondent, author of 
Andelman Unleashed
.
Click here to RSVP
Registration required. Free and open to the public.
*The discussion will be available both online and in person. While the conversation will happen in person (all panelists will appear in the Reading Room), the Library will stream the conversation on Zoom for a live viewing experience. Both in-person and online attendees will be able to pose questions.
••••••••••••••••••••••••••••••••••••••••
Important on-site information regarding COVID-19: Masks remain strongly recommended, per the French Ministry of Health.

Related Events