An Evening with Paula Deitz
June 22 @ 19 h 30 min

-

20 h 30 min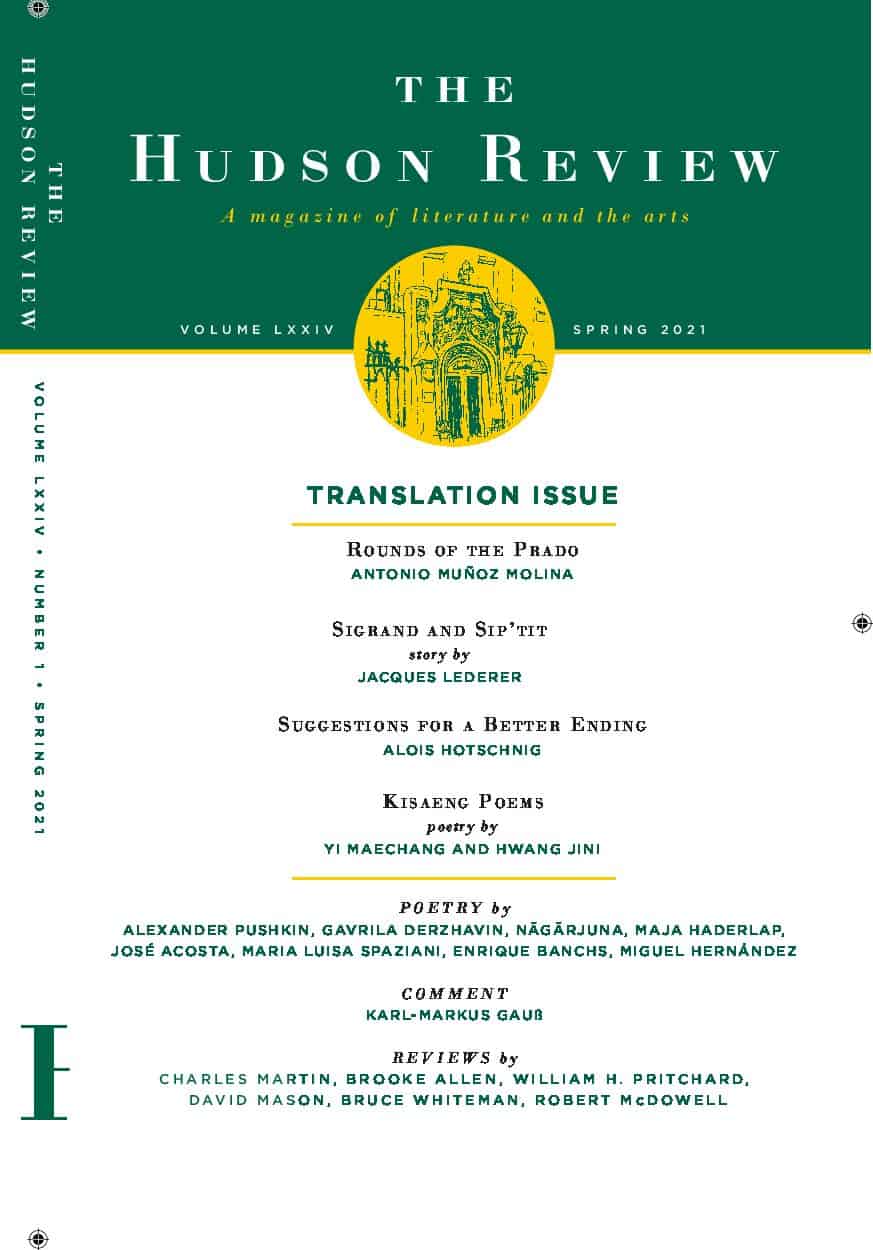 Join Evenings with an Author (online) for a discussion with
Paula Deitz
Paula Deitz is editor of The Hudson Review. She is also a cultural critic whose articles about art, architecture and landscape design appear in newspapers and magazines in the U.S. and abroad. A graduate of Smith College, she received her MA in French literature from Columbia University. In 2006, she was awarded an LHD (Hon) from Smith College. Her book, Of Gardens: Selected Essays (Penn Press), is now an audiobook. In addition, she has edited two anthologies: Writes of Passage: Coming-of-Age Stories and Memoirs from The Hudson Review and Poets Translate Poets: A Hudson Review Anthology.
Founded in 1948, The Hudson Review is a quarterly magazine of literature and the arts published in New York City. Frederick Morgan, one of its founding editors, edited the magazine for its first fifty years. Paula Deitz has been the editor since 1998. It serves as a forum for new writers and the exploration of developments in literature and the arts. It is distinguished for publishing undiscovered writers from diverse backgrounds, many of whom have become major literary figures. Each issue contains a wide range of material including: poetry, fiction, essays on literary and cultural topics, book reviews, reports from abroad, and chronicles covering film, theatre, dance, music and art. The Hudson Review is distributed in the U.S. and 25 countries.
Deitz's forthcoming book, Thibaut's Heart: A Journey Through France and Time, follows Thibaut IV (1201–1253), Count of Champagne, who was a famous chansonnier. Sixty-six of his songs have survived. He became King of Navarre through an uncle; and when Thibaut died in Pamplona, his heart was allegedly returned to Champagne for burial in a convent in Provins. Curious as to whether his heart was still there, she decided to travel the itinerary of his life to find what remained of what he saw in the thirteenth century. The book is a memoir of this experience. The Ensemble Alla Francesca performed ten of his songs in a concert at the Musée de Cluny, and their recording will be distributed with the book.