(Hybrid) The Family Chao with Lan Samantha Chang
June 28 @ 19 h 30 min

-

20 h 30 min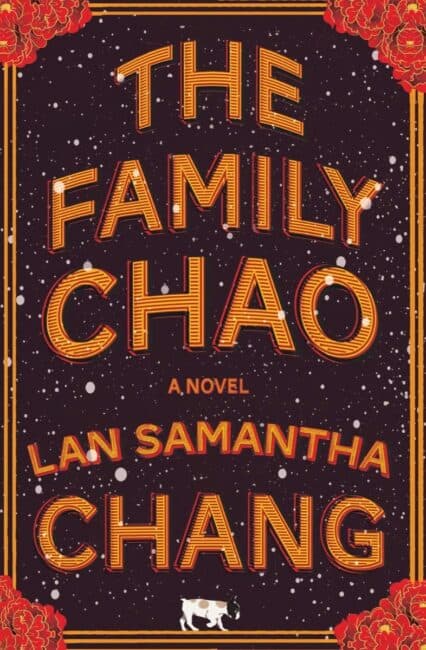 Join Evenings with an Author (in person and online*) to discuss
The Family Chao
with author Lan Samantha Chang
Click here to RSVP
Lan Samantha Chang's latest novel, The Family Chao, gives new life to the ancient story of the son (allegedly) killing the father. Reminiscent of Dostoevsky's Brothers Karamazov, the work is catalyzed by the murder of a patriarch upon the homecoming of his three sons. Here, patricide is exceptionally used to explore racist and anti-immigrant attitudes latent in American society, showing how crisis pushes these sentiments to the surface. Set largely in and around the family Chinese restaurant, this is a brilliant story of hunger and consumption: devouring traditional and Americanized dishes, media, and ideology, characters are glutted on the drama of the murder, the spectacle of an ensuing trial, and the tantalizing mythology of the American dream. Chang will be in conversation with Alex Capdeville. 
Click here to RSVP
About the speaker:
Lan Samantha Chang is the author of four books, including the novels Inheritance (2004) and All is Forgotten, Nothing is Lost (2010). She is the Elizabeth M. Stanley Professor in the Arts at the University of Iowa and the Director of the Iowa Writers' Workshop. Chang has received fellowships from the National Endowment for the Arts, the John Simon Guggenheim Foundation, and the American Academy in Berlin. Her writing has appeared in The Atlantic Monthly, Ploughshares, and The Best American Short Stories. She was a 2015 recipient of the Library's Visiting Fellowship, sponsored by The de Groot Foundation.
Alex Capdeville lives in Paris with his wife and five-year old daughter, and works as a set constructor for French TV. He has published a translation of his short story "The Stranger Chain" in the French review Rue Saint Ambroise, as well as an author interview with Ethel Rohan in the online magazine Scoundrel Time.
Registration required. 
*The discussion will be available both online and in person. While the conversation will happen in person (Chang and Capdeville will appear in the Reading Room), the Library will stream the conversation on Zoom for a live viewing experience. Both in-person and online attendees will be able to pose questions.
Click here to RSVP
••••••••••••••••••••••••••••••••••••••••
Important on-site information regarding COVID-19: Masks remain strongly recommended, per the French Ministry of Health.

Related Events