Dina Nayeri in conversation with Stuart Reid on her book, "The Ungrateful Refugee"
January 28 @ 19 h 30 min

-

21 h 00 min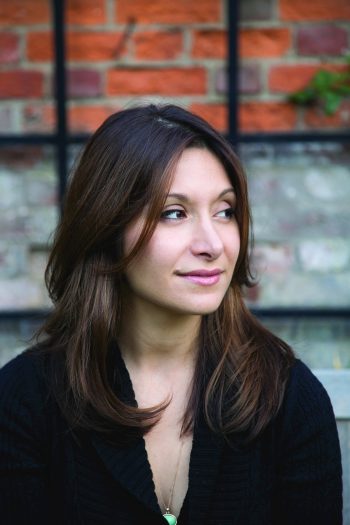 Please join us for an evening with Dina Nayeri, who will be in conversation with Stuart Reid about her most recent work, The Ungrateful Refugee.
What is it like to be a refugee? It is a question many of us do not give much thought to, and yet there are more than 25 million refugees in the world. To be a refugee is to grapple with your place in society, attempting to reconcile the life you have known with a new, unfamiliar home. All this while bearing the burden of gratitude in your host nation: the expectation that you should be forever thankful for the space you have been allowed.
Dina Nayeri is the author of The Ungrateful Refugee, a finalist for the 2019 Kirkus Prize. Her essay of the same name was one of the most widely shared 2017 Long Reads in The Guardian. A 2019 Columbia Institute for Ideas and Imagination Fellow, winner of the 2018 UNESCO City of Literature Paul Engle Prize, a National Endowment for the Arts literature grant (2015), O. Henry Prize (2015), Best American Short Stories (2018), and fellowships from the McDowell Colony, Bogliasco Foundation, and Yaddo, her stories and essays have been published by The New York Times, New York Times Magazine, The Guardian, Los Angeles Times, New Yorker, Granta New Voices, Wall Street Journal, and many others. Her debut novel, A Teaspoon of Earth and Sea (2013) was translated to 14 languages. Her second novel, Refuge (2017) was a New York Times editor's choice. She holds a BA from Princeton, an MBA from Harvard, and an MFA from the Iowa Writers' Workshop, where she was a Truman Capote Fellow and Teaching Writing Fellow. She lives in Paris.
Stuart Reid is a managing editor at Foreign Affairs magazine. He has written for publications including The Atlantic, The New York Times, The Washington Post, and Bloomberg Businessweek. He is currently at work on a book about the 1960s Congo Crisis, to be published by Pantheon Books.
Related Events