90s London, Surveillance, & Young Black Artists with Jamika Ajalon (ages 12–adult)
January 14 @ 19 h 00 min

-

20 h 30 min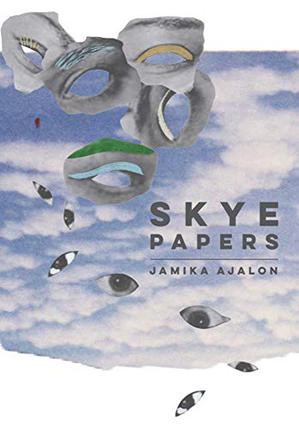 "Skye Papers" may be Ajalon's first novel, but she is an experienced artist: a sonic slam poet, musician, multimedia performer and filmmaker with a deep back catalog, evident on every page. From the rhythmic, riffing, incantatory prose to the novel's cinematic crosscutting and recursive structure, to the minutiae of Skye and her friends' daily struggles as artists, we get lost in a world that Ajalon renders with a precision and lyricism that elude her main character." — New York Times
Join us for an interview with novelist Jamika Ajalon, the author of Skye Papers, followed by a Q&A with the audience, and a reception. Ajalon will be in conversation with three members of the Library's Teen Writing Group for a discussion focused on her inspiration, her research, and her writing process. This event will take place in the Library's reading room.
Skye Papers is a debut novel by Jamika Ajalon that follows three Black queer artists, musicians, and poets-Skye, Scottie, and Pieces-as they meet in New York and travel to London, navigating the 1990s underground art scene as it becomes increasingly threatened by the rise of CCTV and state surveillance.
About the author: Jamika Ajalon is an interdisciplinary artist and lecturer, fortunate enough to have collaborated with many brilliant creatives across the globe. She is a creative polymath; a writer at base (poet, novelist, essayist), she uses a melange of interdisciplinary practice as her pen, (filmmaker, producer, songwriter, electronic/digital artist/archivist). She has a BA Film/Video from Columbia University, and a Masters in Communications in Culture and Society from Goldsmiths University,London
Advance registration is required for this event. Participation is is free for Library members, and 10€ per person for non-members. If you are not yet a Library member, but would like to participate, please join the Library.

Important: on-site information regarding COVID-19: In compliance with French regulations, a pass sanitaire is required for all visitors ages 12+. Visitors ages 6+, staff, and volunteers are required to wear masks on the premises.
Questions about collections and programs for children and teens can be sent to the Library's Children's and Teens' Services Manager, Celeste Rhoads: celeste@americanlibraryinparis.org.
We thank you for your continued support and for being a part of the Library community! If you would like to support the Library, you can donate here to help sustain this vital institution in its 100th year of service.
Related Events