Dare to have a dream: books to celebrate Martin Luther King, Jr.

To honor Dr. Martin Luther King's legacy on his birthday, we have put together a list of recommended books about Dr. King, Jr., and the Civil Rights movement to remind us all of the importance of fighting for freedom and equal rights. Discover books for a variety of ages below.
For Adults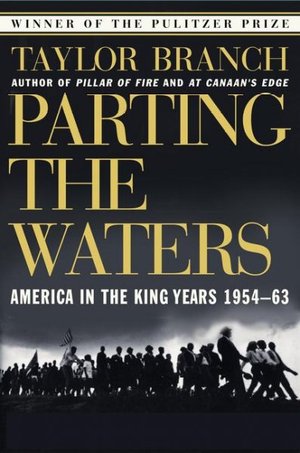 Over the course of nearly twenty years, historian Taylor Branch brings forth an epic three-part biography on Martin Luther King Jr. He begins with the Pulitzer Prize-winning Parting the Waters: America in the King Years, 1954-1963 with King as a young Southern minister through the tumultuous American civil rights movement to his historic and triumphant "I have a dream" speech at the March on Washington. Branch traces King's journey through the injustices of segregation and later the war in Vietnam with Pillar of Fire: America in the King Years, 1963-65 and At Canaan's Edge: America in the King Years, 1965-68.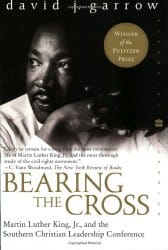 Historian David J. Garrow has written one of the most comprehensive biographies on the life of Martin Luther King, Jr. in Bearing the Cross: Martin Luther King, Jr., and the Southern Christian Leadership Conference. Winner of the Pulitzer Prize, the book draws from seven hundred interviews, access to King's personal papers and tens of thousands of FBI documents, allowing Garrow to delve deeply into King's personal life and his rise to legendary status.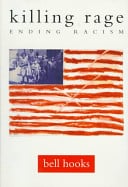 Cultural critic and feminist theorist Bell Hooks has always been at the forefront of including women's voices in talks of race and inequality. Hooks has also argued that the fight against racism and sexism need to happen hand-in-hand for true equality. Her book Killing Rage: Ending Racism explores the anger that black people endure from daily acts of racism and finding the strength to make real change.
For Young Adults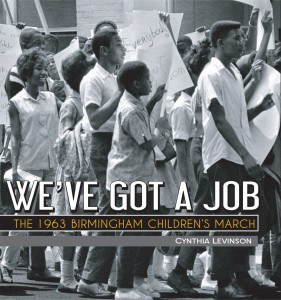 Cynthia Levinson tells the relatively little known story about the 4,000 African American children from Birmingham, AL who voluntarily marched their way into jail in May 1963. Her book, We've Got a Job: The 1963 Birmingham Children's March, follows the accounts of four of those children, many from elementary, middle and high school, who were inspired by the call from Mahatma Gandhi and Martin Luther King, Jr. to fill the jails and to end segregation.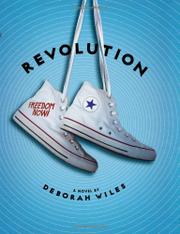 A finalist for the National Book Award, Revolution by Deborah Wiles recounts the events of Freedom Summer in 1964 Mississippi. The story revolves around Sunny is a 12-year-old white girl who can't tolerate her new step family and Raymond, a black boy, who is eager to see integration come to their town. Set against the backdrop of the civil rights movement and the escalating war in Vietnam, Wiles unravels how these historic events affect the two main characters in life-changing ways.
For Middle Grade/Children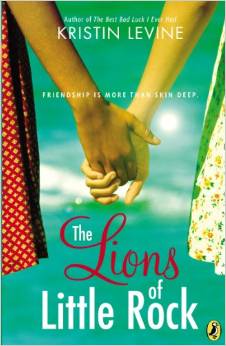 The year is 1958 in Little Rock, Arkansas, just after a federal mandate for integration had been passed. Kristin Levine explores the bonds of friendships in The Lions of Little Rock. Marlee is a genius in math, but will not speak a word in class or in front of anyone except her family. She meets Liz, a new girl in school, who is everything Marlee wishes to be: outspoken and brave. Liz encourages Marlee to speak out and be less fearful. Their friendship blossoms until Liz suddenly stops going to class. When Marlee finds out why, she will learn to speak out for her friend and for the injustices all around them.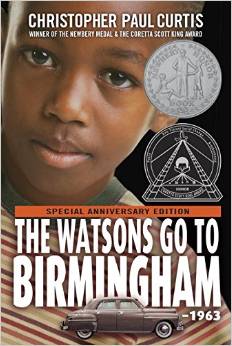 Winner of the Newbery Honor and Coretta Scott King Honor, Christopher Paul Curtis mixes historical events with a fictional family dubbed the "Weird Watsons" in The Watsons Go to Birmingham – 1963. The story is told from the perspective of 10-year-old Kenny as he navigates through his family of mom, dad, little sister Joetta and big brother Byron, a delinquent who finally pushes the family to take a trip to visit their grandmother in Birmingham, Alabama. There is plenty of humor in the story, as well as the much darker and violent events that take place in Birmingham in 1963.
Picture Books for Young Readers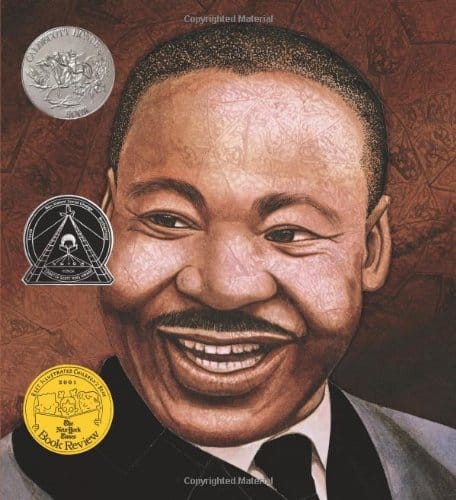 Winner of numerous prizes including the Caldecott Honor Book for Illustration and the Coretta Scott King Honor, Martin's Big Words: The Life of Martin Luther King, Jr. is an excellent picture book biography to introduce young readers to the life of Martin Luther King, Jr. Written by Doreen Rappaport and illustrated by Bryan Collier, the book uses many of King's own writings and brings to life a man who wanted to use "big words" just like his preacher father. Rendered in watercolor and collage, the images give beauty to the powerful words throughout the book.
Lyrical and poetic, Boycott Blues: How Rosa Parks Inspired a Nation tells the deeply inspiring story of Rosa Parks and her defiance against the racist Jim Crow laws by refusing to give up her seat to a white passenger on a bus in Montgomery, Alabama. Her actions will mobilize over a year of non-violent protests to eventually end the era of Jim Crow. The text by Andrea Davis Pinkney reads like a blues song and goes perfectly well with the wind-swept illustrations by David Pinkney. The combination makes for a wonderful read-aloud book for young readers.
Want more books on Martin Luther King, Jr. and the American Civil Rights Movement for children and teens? Be sure to come by the Library and ask Celeste Rhoads, Children's and Young Adults' Services Manager, for her full list.