2022–23 Writing Workshop:
Landscape & Memory with Megan Mayhew Bergman
Join former Visiting Fellow and author Megan Mayhew Bergman for a writing workshop about landscape and memory. Over three sessions and one month, Mayhew Bergman will lead writers who are interested in landscape, place, and the environment. Several questions follow: How to create rich settings? How to describe changes in landscapes without tipping into sanctimony? How to mark loss? More broadly, the three-part workshop will also guide writers on inspiration, craft, and self-editing practices.
The workshop will unfold over three main sessions, from January 5, 2023 to February 9, 2023. The first and third meeting will happen online, while the second meetings (the workshops) will take place in person at the Library. For continuity and cohesion, all participants will need to be able to join the group in person in Paris on either January 18th or 19th. All sessions will start at 19h CET. 
The workshop will include prompts, a syllabus (see below), and a critique; each writer will bring a piece of place-based writing to receive feedback from the group and the instructor.
This series will take place in person at the Library and is open to both Library members and non-members.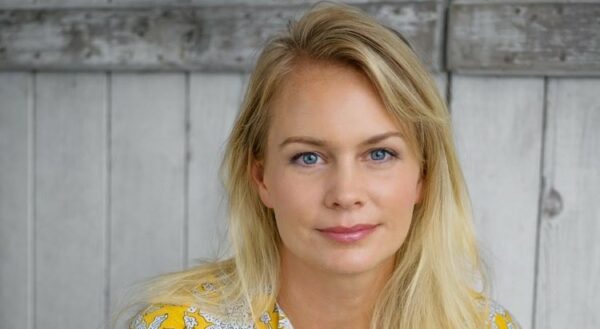 More about the Workshop
Advance payment and registration is required:
Members rate: 50€ per participant.
Non-members rate: 75€ (exclusively for students/seniors 60+/under 25/unemployed/disabled).
Please email Emilie Biggs, Programs Assistant, biggs@americanlibraryinparis.org with any questions.
The Meetings
Online 
The first meeting will explore early memories and landscape, as well as the exchange between people and places. Writers will discuss how to create place-based work, establish compelling settings, engage multiple senses, and integrate inspiration with research to create rich prose. 
Guided by Mayhew Bergman's personal experiences and choices when crafting her landscape-forward work, writers will leave the workshop with prompts to create or refine a personal essay, piece of place-based narrative fiction, or piece of place-based non-fiction. 
Suggested reading:
January 19, 2023
In person at the Library 
Writers will share a draft with the group at least a week before the second meeting. I will be on site to conduct a workshop, where you will receive constructive and supportive feedback on taking your specific work forward. 
Suggested reading:
Online
The third meeting will focus on creating an editing practice as writers carry their writing forward. In this final workshop, Mayhew Bergman will share and demonstrate several exercises to improve work. The strategies will be at once relevant for writing produced in the workshop, and transferable to future work hoping to be refined. The final session will conclude with questions and answers about pitching, publishing, and maintaining a creative practice.
About Megan Mayhew Bergman
Megan Mayhew Bergman is the author of three books with Scribner: Birds of a Lesser Paradise, Almost Famous Women, and How Strange a Season, which the New Yorker recently included in their Best Books of 2022 list. She is currently writing a book on the International Sweethearts of Rhythm, also with Scribner. A journalist, essayist, and critic, Mayhew Bergman has written columns on climate change and the natural world for The Guardian and The Paris Review. Her work has been featured in The New York Times, The New Yorker, Tin House, Ploughshares, Oxford American, Orion, and elsewhere.
Her short fiction has appeared in Best American Short Stories 2011 and 2015, and on NPR's Selected Shorts. She was awarded the Garrett Award for Fiction and the Phil Reed Environmental Writing Award for Journalism, and, previously, fellowships at the Bread Loaf Writers' Conference and the American Library in Paris. She currently teaches literature and environmental writing at Middlebury College, where she also serves as Director of the Bread Loaf Environmental Writers' Conference.