We hope you're enjoying your summer reading! Here at the Library, we've heard from a few young members who would like to recommend some titles they've enjoyed. All of the following titles are available in the Library's collections:
Junie B. Jones and the Stupid Smelly Bus by Barbara Park
About the first title in the Junie B. Jones series, Emma says:
"It's funny! Junie B. is cheeky and funny."
– review by Emma Symington-Bulteau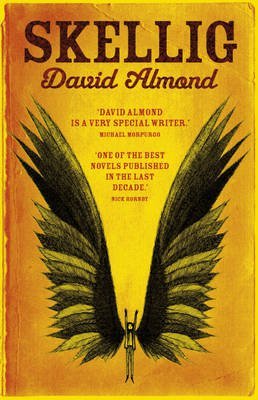 Skellig by David Almond
Luce read Skellig as part of the Library's Bookworms book group for ages 9-12. She said: "I loved this book. I give it 5 stars. My favorite character is the baby because she is sooo cute (even if I haven't actually seen her they describe her really well). Even if she is suffering, I like her."
– Luce, aged 9 ½
Prince and Pirate by Charlotte Guunofson, illustrated by Mike Lowery
"The fun voices of fish Pirate and Prince and their funny sayings make this book about sharing and being different very teachable and hilarious. I give it 5 fish out of five!"
– Lina, age 4
The Last Olympian by Rick Riordan
"This is the most exciting book of the series but you have to read the other books in the series first!"
– Liam, age 10
Shadow Magic by Joshua Khan, illustrated by Ben Hibon
"Best book ever! I thought the book was adventurous. My favorite character is Thorn because he owns a giant bat! I really liked the book because it was magical."
– Sebastien, ages 10½
The Orange Outlaw, by Ron Roy, illustrated by John Steven Gurney
"I think kids that read chapter books would think that it's interesting because the red herring always tricks you! I bet Dink, Josh and Ruth Rose would like to meet you."
– Cece, age 8¾
Dreamfall by Amy Plum
Have you ever wondered what would happen if your dreams were real and that you couldn't just wake up to the sound of your alarm? If yes this is most certainly the book for you! Cata, Fergus and some other teenage patients hope their insomnia will be solved after they undergo a revolutionary medical experiment; but it all turns haywire when the power is shut off for a few minutes. Together, the teenagers have to face their greatest fears in the world of nightmares or die; they think that's as bad as it gets until Fergus learns about one the teenagers' real identity.
Erik, age 16
SaveSaveSave