Writing Workshop with Timothy Jay Smith [Virtual Event, Library members only, RSVP Required]
17 September 2020 @ 19 h 00 min

-

20 h 30 min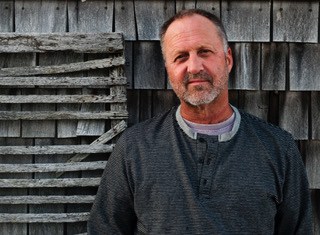 *Covid-19 Update: This fall, the Library's programs will continue to meet virtually, via Zoom. Please check eLibris or our programs calendar for updates and line-up. This event is limited to Library members and requires advance reservation. Please use this form to sign up.
We're delighted to be offering a writing workshop with Paris Prize for Fiction Winner and Lambda Award nominee Timothy Jay Smith.
Topics will include:
– Finding a story and developing it
– How much research is required
– Finding/developing characters
– How to adapt real people and places to the page
– The writing process
– Query letters and press releases
– Marketing, including publicists, social media, and videos
Tim prefers to organize his conversations around your questions! Please bring them or send them in advance to him at smithtimothyjay@gmail.com.
*Though by no means required, Tim encourages participants to have read one or more of his books (preferably Fire on the Island), as he will be using them as real life examples.
Raised crisscrossing America pulling a small green trailer behind the family car, Timothy Jay Smith developed a ceaseless wanderlust that has taken him around the world many times. En route, he's found the characters that people his work. Polish cops and Greek fishermen, mercenaries and arms dealers, trafficked children and wannabe terrorists, chiefs and tailors: he's hung with them all in an unparalleled international career that saw him smuggle banned plays from behind the Iron Curtain, maneuver through Occupied Territories, represent the U.S. at the highest levels of foreign governments, and stowaway aboard a 'devil's barge' for a three-day crossing from Cape Verde that landed him in an African jail.
Tim brings the same energy to his writing that he brought to a distinguished career, and as a result, he has won top honors for his novels, screenplays and stage plays in numerous prestigious competitions. Fire on the Island won the Gold Medal in the 2017 Faulkner-Wisdom Competition for the Novel, and his screenplay adaptation of it was named Best Indie Script by WriteMovies. His recent novel, The Fourth Courier, set in Poland, published in 2019 by Arcade Publishing, was critically acclaimed. Previously, he won the Paris Prize for Fiction (now the Paris Literary Prize) for his novel, A Vision of Angels. Kirkus Reviews called Cooper's Promise "literary dynamite" and selected it as one of the Best Books of 2012.
Tim was nominated for the 2018 Pushcart Prize. His stage play, How High the Moon, won the prestigious Stanley Drama Award, and his screenplays have won competitions sponsored by the American Screenwriters Association, WriteMovies, Houston WorldFest, Rhode Island International Film Festival, Fresh Voices, StoryPros, and the Hollywood Screenwriting Institute. He is the founder of the Smith Prize for Political Theater.
Related Events