Writing Workshop with Erin Byrne- La Fin (finishing that piece!) [Virtual Event, Library members only, RSVP Required]
March 11 @ 19 h 00 min

-

20 h 30 min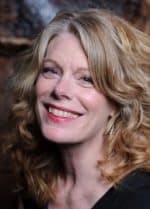 *Covid-19 Update: This spring, the Library's programs will continue to meet virtually, via Zoom. Please check eLibris or our programs calendar for updates and line-up. This event is limited to Library members and requires advance reservation.
La Fin- Finally finishing that piece that has taken forever to write
Do you have a piece of work, whether an essay, short story, book, or film, that you have left hanging, and may not even know why?  It's time to see it through to the end!
In this workshop, we will sharpen our writerly intuition to ascertain the reasons we have been unable to finish this work:
Are we truly "stuck" with some kind of block? (This is seldom the case)
Does this piece of work simply need more time to percolate?
Are we being lazy?
What is missing from this work that may be required?
Is the ending evading us?
In each case, we will move forward – get unstuck, find how to nurture a growing story, kick ourselves into gear, or pick up the threads and work to a natural and satisfying ending.
Erin Byrne is the award-winning author of Wings: Gifts of Art, Life, and Travel in France, editor of Vignettes & Postcards from Morocco and Vignettes & Postcards from Paris and writer of The Storykeeper film. She is Travel Writing and Photography Curator of The Creative Process Exhibition, and has taught writing at Shakespeare and Company in Paris, Book Passage Bookstore, and on Deep Travel trips. To learn more, visit erinbyrnewriter.com
Related Events