(Hybrid) Racialization and Disorientation with Ian Williams
May 17 @ 19 h 30 min

-

20 h 30 min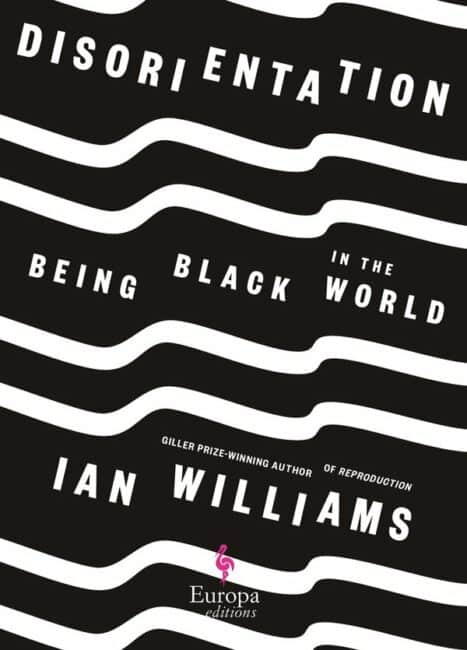 Join Evenings with an Author (in person and online*) to discuss
Disorientation
with author Ian Williams
Click here to RSVP
In 2020, author, poet, and 2021-22 American Library Visiting Fellow (the Visiting Fellowship is generously sponsored by The de Groot Foundation) Ian Williams was living in Vancouver while working on his second novel. It was from this position that he lived through the beginning of the pandemic, the wildfires, and the Black Lives Matter protests. Witnessing a time of momentous change, Williams felt called to move beyond fiction. The result is Disorientation: Being Black in the World, a searching and startling new collection of essays.
Considering being a Black man in Trinidad, Canada, and the United States, Williams meditates upon the myriad ways racialization occurs. He sees it in higher education, where Standard Written English is valued over other English dialects such as African-American Vernacular English. He sees it in parking lots, where white gazes silently accuse him of breaking into his own car. He watches it occur to his niece, who experiences race for the first time in the playground at recess. An honest and lyrical consideration of both personal events and global movements, Disorientation describes the intrusion of race upon subjectivity with nuance and precision, offering an intimate perspective on systemic violence.
Click here to RSVP
About the speaker:
Ian Williams is the 2021-22 Visiting Fellow at the American Library in Paris. The Visiting Fellowship is generously sponsored by The de Groot Foundation. The author of six books of fiction, nonfiction, and poetry, Williams was awarded the Scotiabank Giller Prize for his 2019 novel Reproduction. His latest work, Disorientation (2021), was a finalist for the 2021 Hilary Weston Writers' Trust Prize for Nonfiction. Williams is a tenured professor of English at the University of Toronto.
Registration required. Free and open to the public.
*The discussion will be available both online and in person. While the conversation will happen in person (Williams will appear in the Reading Room), the Library will stream the conversation on Zoom for a live viewing experience. Both in-person and online attendees will be able to pose questions.
Click here to RSVP
••••••••••••••••••••••••••••••••••••••••
Important on-site information regarding COVID-19: Masks remain strongly recommended, per the French Ministry of Health.

Related Events