(Hybrid) The Private World of Édouard Vuillard with Julia Frey & Beverly Held
April 12 @ 19 h 30 min

-

20 h 30 min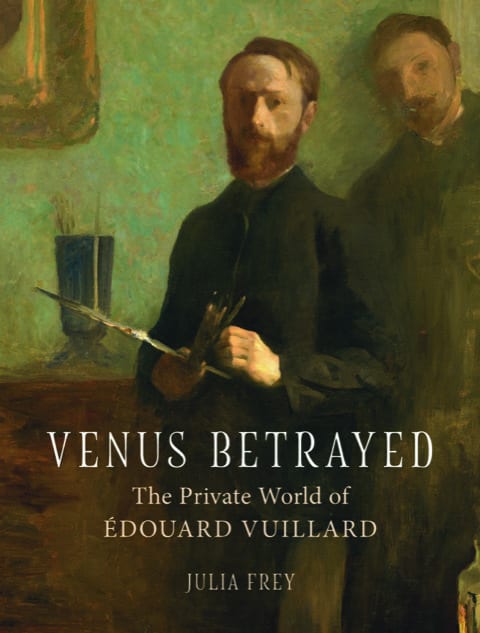 Join Evenings with an Author (in person and online*) to discuss
Venus Betrayed: The Private World of Édouard Vuillard
with art biographer Julia Frey and art historian Beverly Held 
Click here to RSVP
Many have researched Édouard Vuillard, prolific and adventurous 20th-century painter, for his contributions to the avant-garde. But what sets Venus Betrayed (Professor Emeritus and writer Julia Frey's study of the artist) apart is its attention to the figure behind the paintings. Indeed, Frey uses Vuillard's body of work to access the interior state of the artist. In this way, rather than a chronology of Vuillard's life, Frey subtly reveals this life through: his relationships with figures ranging from Toulouse-Lautrec to Mallarmé; the ideas that obsessed him; his often-tortured artistic process. This newfound access into Vuillard's private life in turn draws out previously hidden depths from the artist's work. 
Carefully reading Vuillard's unpublished journals and looking to his work with exacting visual analysis, Frey has produced a deeply intimate picture of the artist in life and at work. The result is a refined perspective into both the artist's masterpieces and unfinished projects, as well as a striking argument for the relationship between artistic atmosphere and production. Venus Betrayed reinvigorates the genre of biography, infusing new motivations and stakes into the project of reading art through the lens of life. 
Copies of Venus Betrayed will be for sale at a discounted price during the event thanks to Bill & Rosa's Book Room (Paris West – Boulogne). After the event, additional copies may be ordered by contacting BRbookroom@gmail.com.
Click here to RSVP
About the speakers:
Julia Frey, PhD in French literature and culture, is professor emeritus at the University of Colorado. A biographer and novelist, she is the author of Toulouse-Lautrec: A Life, which received the 1995 Pen Center West Nonfiction Literary Award, and Balcony View: A 9/11 Diary. She currently resides in France.
Beverly Held, PhD in History of Art, was the founding director of San Francisco Arts & Humanities Seminars, a non-profit educational organization. Held now writes a weekly newsletter on art exhibitions, collectors, and collections in and around Paris where she spends most of her time running from one exhibition to another.
Registration required. Free and open to the public.
*The discussion will be available both online and in person. While the conversation will happen in person (Frey and Held will appear in the Reading Room), the Library will stream the conversation on Zoom for a live viewing experience. Both in-person and online attendees will be able to pose questions.
Click here to RSVP
••••••••••••••••••••••••••••••••••••••••
Important on-site information regarding COVID-19: Masks remain strongly recommended, per the French Ministry of Health.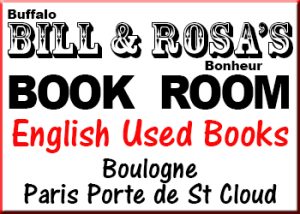 Related Events